Tune into this month for our roundup of product updates (and find out who won our first-ever Interface Designer contest!)
We're kicking off fall with a new kanban element for interfaces, ways to make working in your base even easier (try our grouping suggestions!), a story on how a global guitar company uses Airtable, and more.
Watch "What's new (in two)" above for a walkthrough of these product updates.
Create with ease in Airtable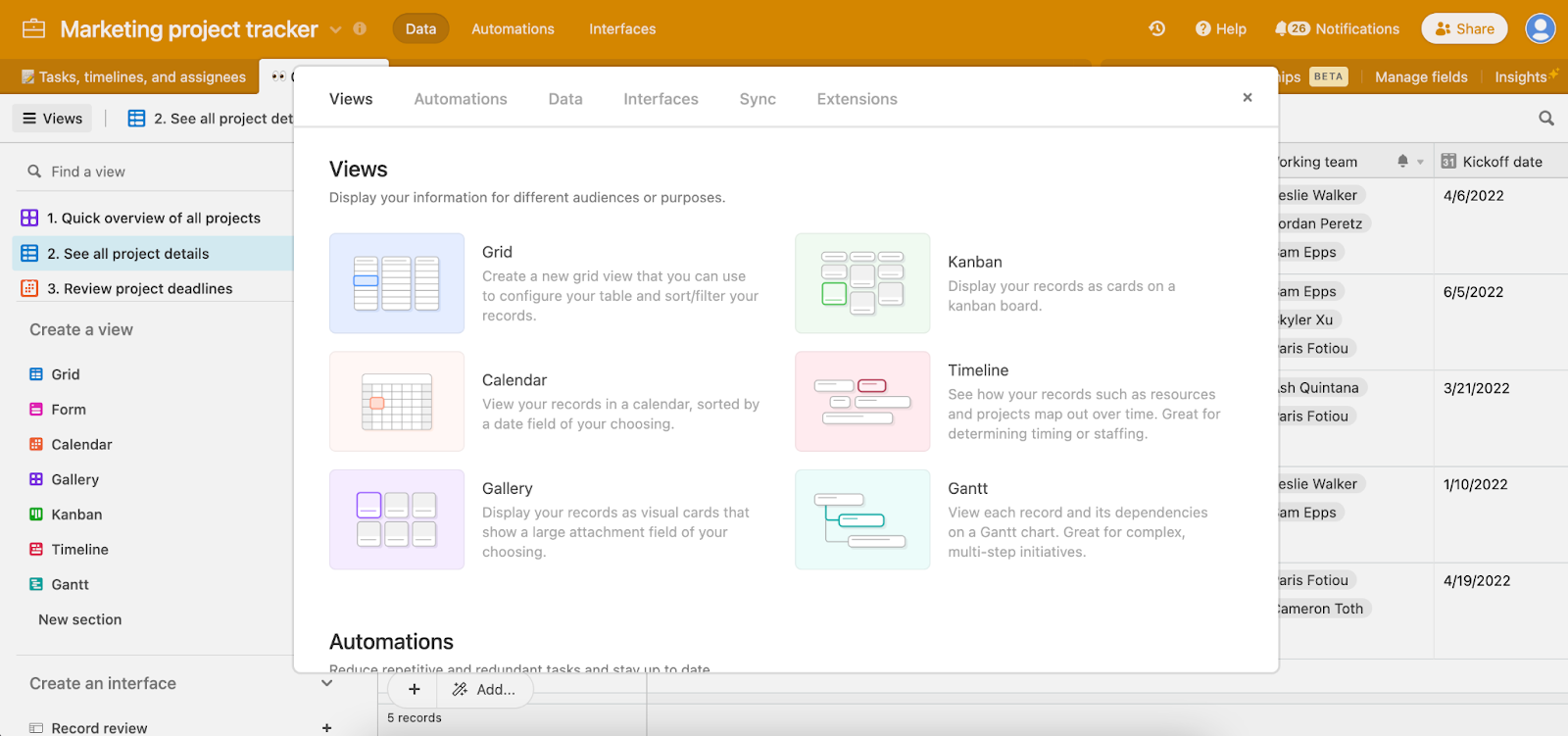 Buckle up–you've now got a lot of improvements designed around making building and working in Airtable easier than ever.
Some of these simple-but-delightful updates include:
An "add more" button that lets you add features (automations, extensions, syncs, and more) to your base, all from the same place
Suggestions for grouping, as well as quick grouping and sorting, so you can experiment with how you view your records
A quick way to add yourself to the collaborator field (so you can assign yourself tasks faster)
The ability to upload multiple photos and videos to an attachment field at the same time
> Read about these updates (and much more) in our blog
Visualize & manage tasks in interfaces with kanban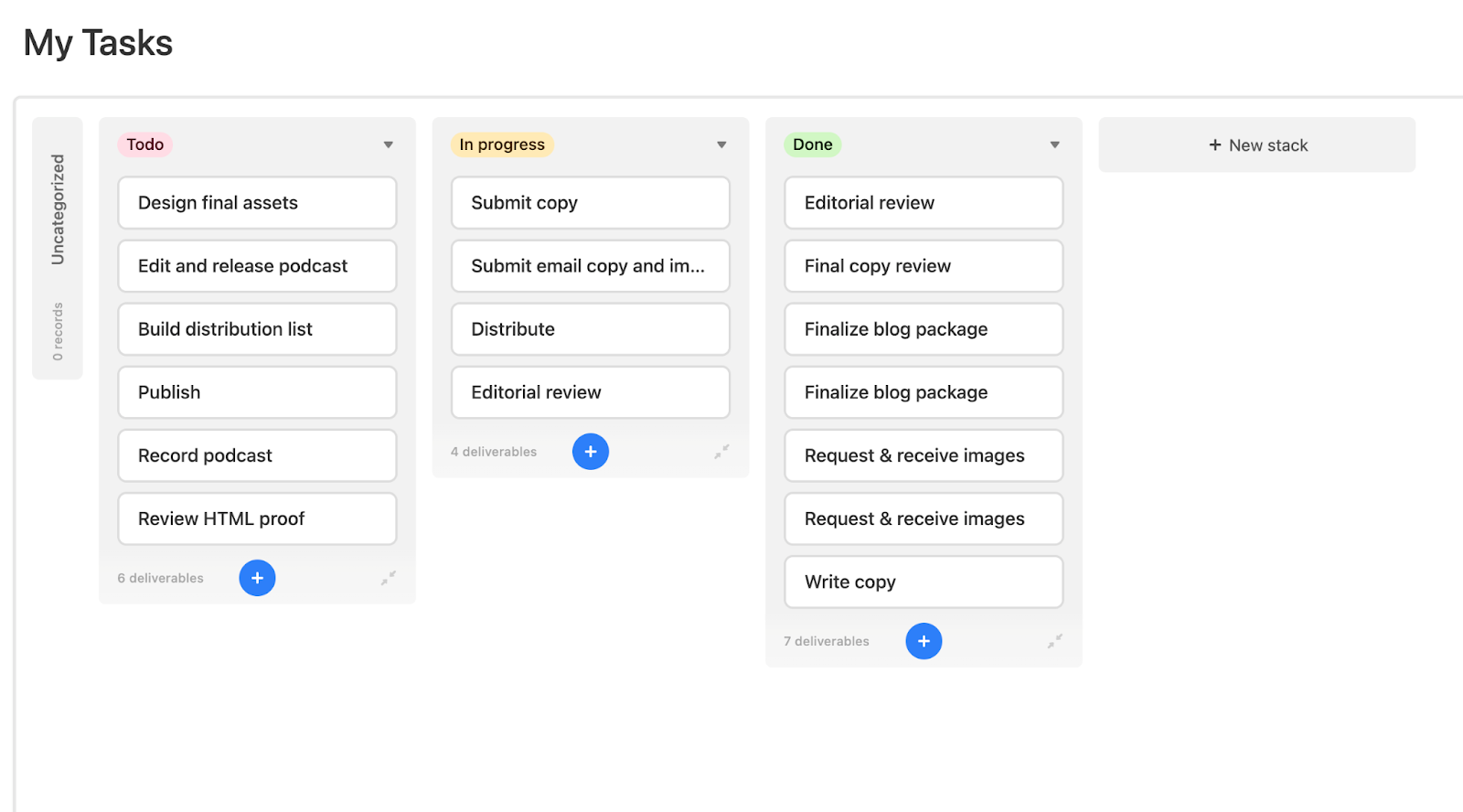 Just when you thought Interface Designer couldn't get any more dynamic–say hello to kanban for interfaces.
Kanban's stacked cards allow you to drag and drop tasks between columns easily, updating records in real time. Add the new kanban element to your interface for a fresh way to display records.
> Check out our Community post
Announcing the winners of the first Interface Designer contest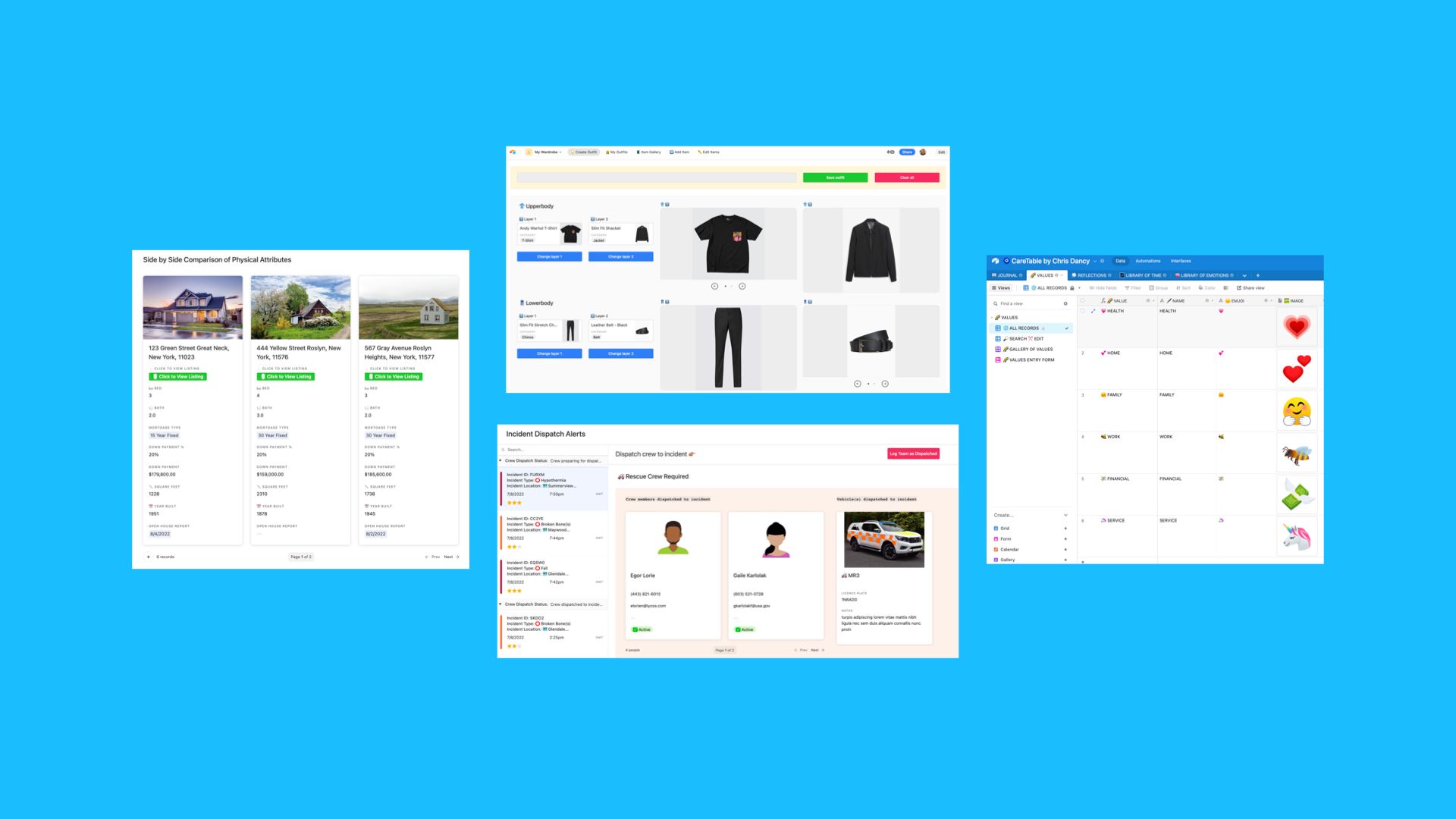 With Interface Designer, there's no shortage of ways to create interfaces and customize them for specific needs. So… we decided to hold a contest and see what you've made so far.
We asked our Community to submit your best interfaces, and you did not disappoint. It was a tough call, but our judges have selected the nine best interfaces for their design and solution (plus, a wildcard option). You're not gonna want to miss out on the school assignment base that's been disguised as a role-playing adventure game.
Taylor Guitars uses Airtable to amplify their sound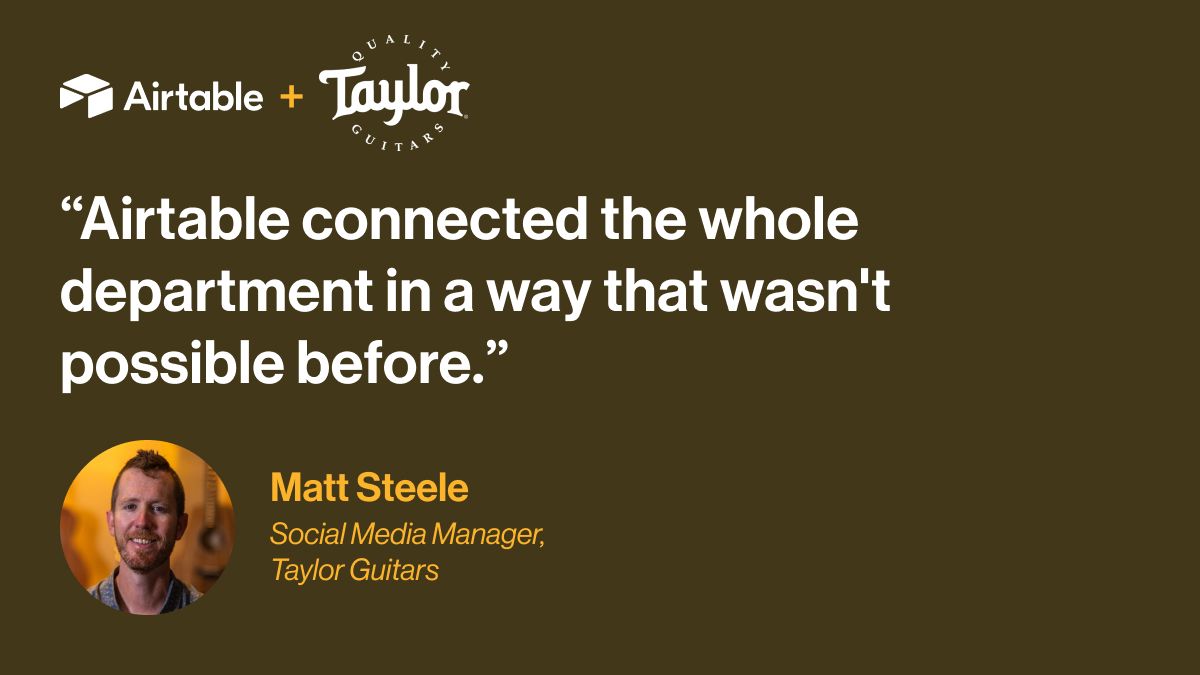 Want to know how the leading acoustic guitar builder has time to get strategic about product launches?
Using automations, forms, and interfaces to streamline work in Airtable, the Taylor Guitars marketing team has won oodles of time back, allowing them to bring music to more customers.
---
That's all for the beginning of fall. 🍂 Follow us on YouTube to stay up-to-date on our feature releases.