See how marketing groups use Airtable to stay organized, manage projects, and pull off ambitious events.
The leisurely, power lunch era of advertising is long gone. Mad Men? More like mad scientists. When anyone with an iPhone can be a content creator, modern ad agencies are all about streamlining processes and working more efficiently.
For agencies large and small, Airtable is the platform that makes these efforts possible.
At The Rhizome Collaborative, a creative agency in Greenbank, Washington, founder Jen Pennington and Rhizome's group of 10 collaborators use Airtable for internal project management, tracking, and goal-setting. They build Airtable bases for each client project, a system they call the EcoZome tracker. In all, Pennington manages some 100 bases.
"Airtable is the system inside the kitchen drawer that keeps it really organized," she says. "All the knives in one area, forks in another, loose ends in another. It's a way to not lose any of the pieces."
Airtable is the system inside the kitchen drawer that keeps it really organized. - Jen Pennington
Because of its versatility in handling critical marketing functions like content production, campaign management, event planning, and others, Airtable helps marketing teams avoid organizational headaches and save precious time.
Recently Pennington needed to bundle up a client's brand colors, logos, photos, and usage notes for an outside collaborator. All were stashed in a handy Airtable base. "Handoffs take 15 minutes instead of an hour," she says.

See the base that helped an agency build and run its whole operation
Content production
At marketing communications agency The Bliss Group, team members started out using Excel spreadsheets to run projects. Bliss works with clients in highly regulated industries like financial services, professional services, and healthcare.
In 2019, a Bliss staffer spearheaded the switch from Excel to Airtable, deploying the platform to run client editorial calendars. The Bliss team realized it could show content pieces and their status to clients without needing to hunt down documents.  
"We could finally see everything," says Bliss Vice President Alana Gold. "Airtable has become our new collaboration platform and serves as an internal drive for some teams."

Now, many Bliss teams use Airtable as a one-stop shop for client content and most client communications, along with internal brainstorming, financial projections, and staffing needs.
Gold says Airtable makes record-keeping a breeze, and it's easier for the firm to run data analysis on its own activities.
See our webinar on using Airtable to manage a marketing calendar
Event planning
When ultra-hip Club 121 in Wellington, New Zealand, wanted to host a festival, they hired creative agency Psychoactive Studios to plan it. The goal: give people a groovy, high-energy experience as soon as they arrive on the fest website. To design the site, Psychoactive "paired native flora and fauna with vibrant electronic pulsations," it says.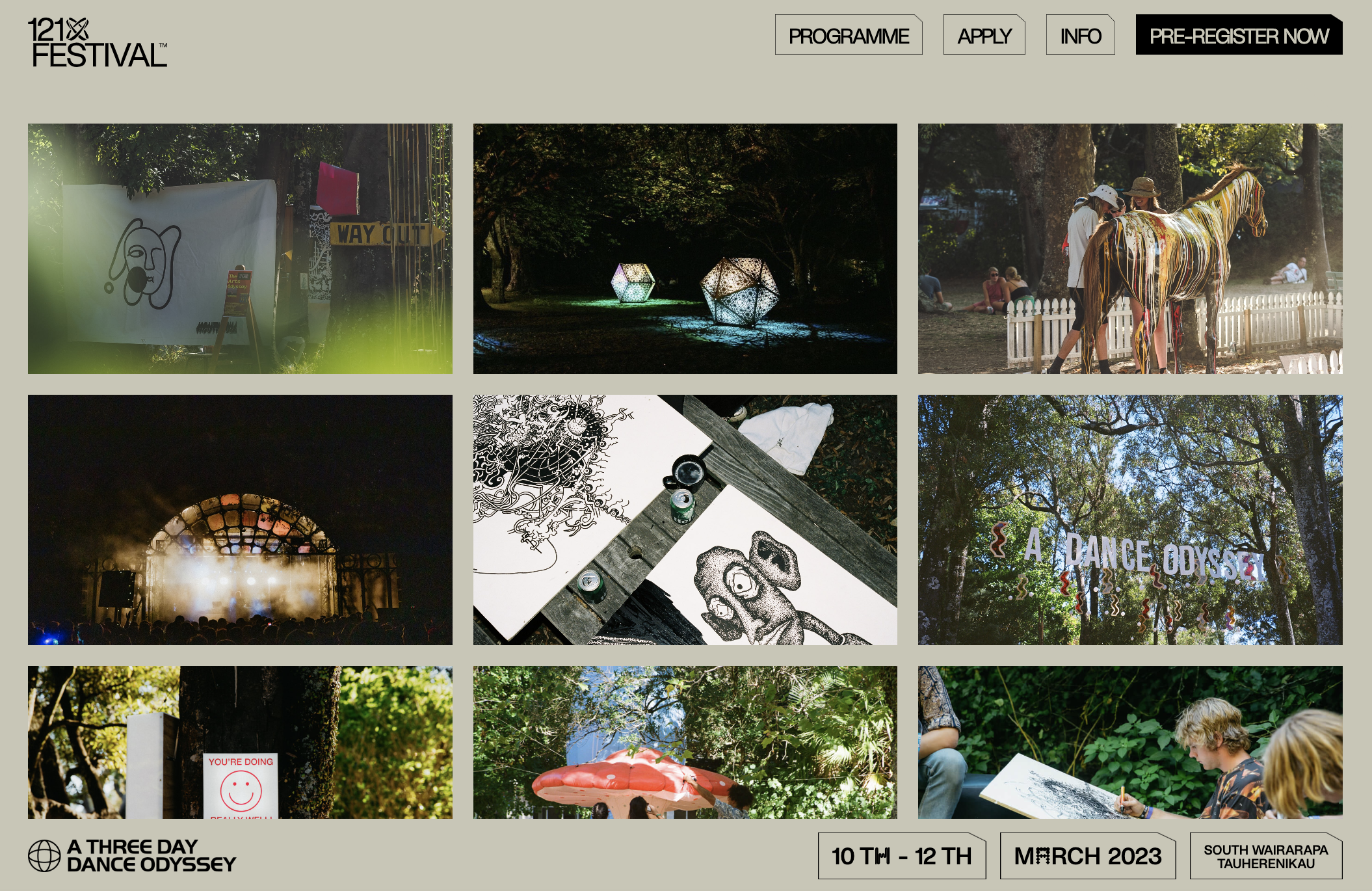 Then, Psychoactive built an Airtable-powered system that handed Club 121 the keys to running the rest. Club 121 encouraged vendors to apply through a custom-built application form, and with a Zapier integration, that application info flowed directly into an Airtable base.
In the same base, the club also tracked ticket sales and updated content on the festival site as needed, without help from the agency. Club 121 used Airtable to adjust fields, contact applicants, and, with a checked box, send the info back to the Webflow CMS to create the festival lineup and activities.
"We're always looking for new ways to help our clients—and help them manage their own data," says Brandon Miller, Psychoactive's Head of Creative. As a studio, Psychoactive has leaned into low-code solutions like Webflow, Zapier, and Airtable that let their group build websites more efficiently. Miller says a low-code approach also lets clients use the end product with fewer headaches.
For another event, UX New Zealand, Psychoactive again built a self-service experience for user research company Optimal Workshop, which hosts the UX conference every year. This time, Miller and team didn't even have to use a Zapier integration to connect the base to Webflow. They simply synced records between Webflow and Airtable using the Nobull Airtable App, and voila!—assets like blogs, speakers, and the schedule, from Webflow synced up with the Airtable base, complete with tags, categories, and even color coding.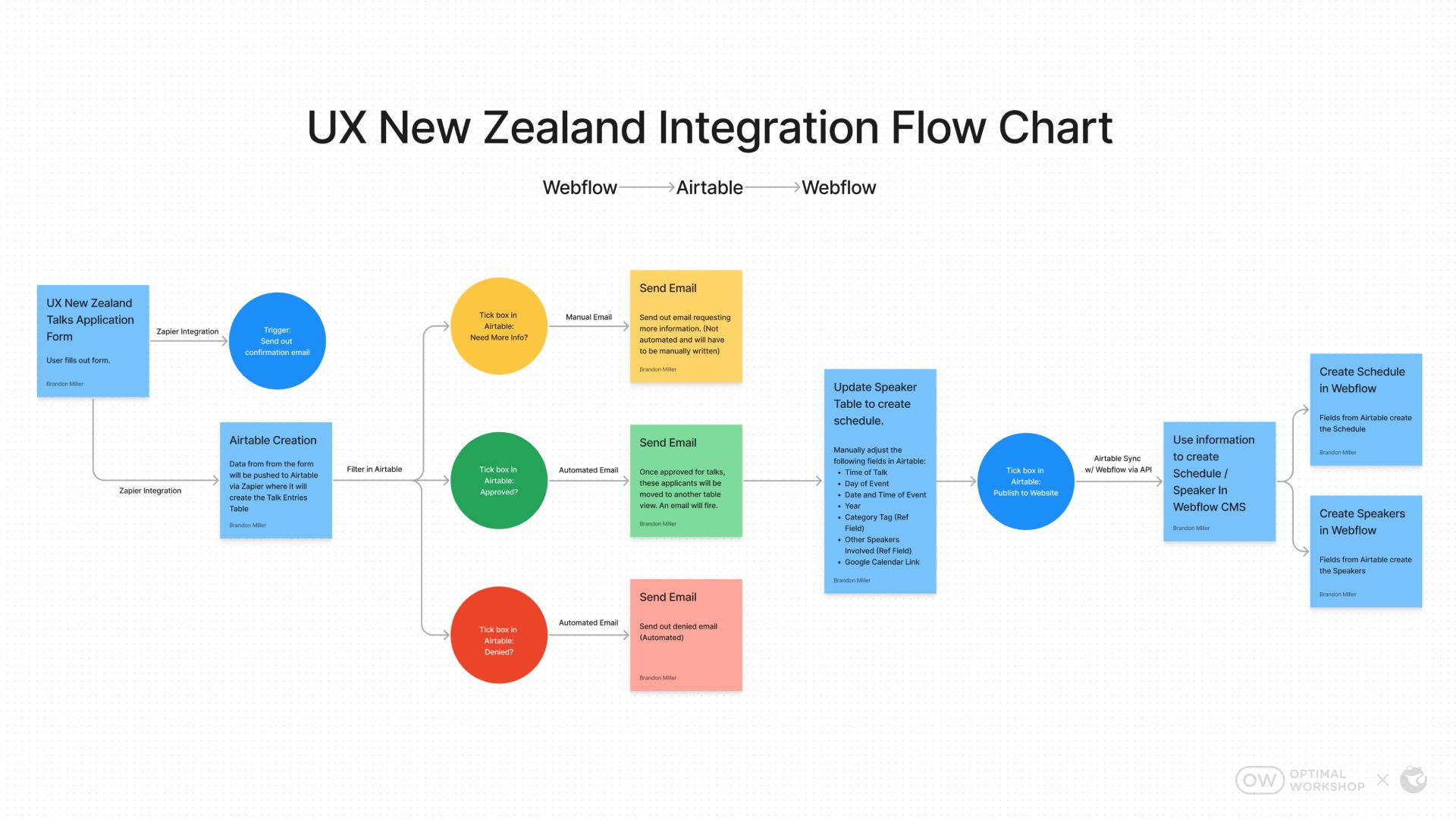 Watch Ben Green's tutorial on how to manage marketing content
Site building and development
Each time Pennington and Rhizome Collaborative build a client website, they like to give that client a bird's eye view of how the pieces fit together.
This was clunky, to say the least, when the group worked only in Google Sheets and Excel spreadsheets. But in Airtable, Pennington built in a Miro integration and uses Airtable's org-chart extension to give a sense for hierarchy and emphasis.
"Airtable lets the client see how things are mapping out," she says. "It's not just—here's a square and a title. It's a very rich organizational chart to tell whether this is a landing page or a basic page. It has depth to it."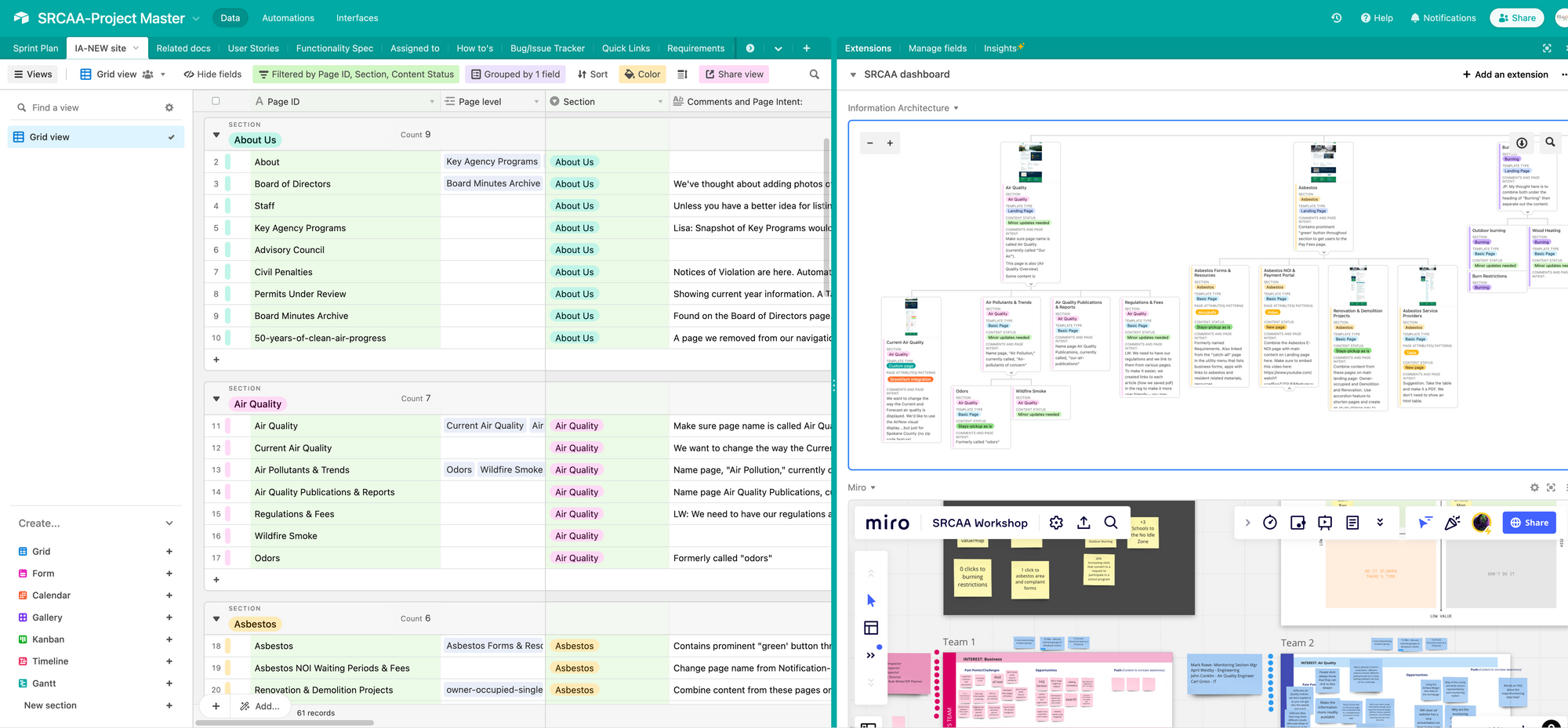 Planning projects and campaigns
Some companies count on internal marketing teams to run big annual campaigns. But plenty of others send that work to outside agencies.  
For the past two years, The Rhizome Collaborative has run a "battle of the bands"-type contest for a Southern California client, Valley Cultural Foundation.
In 2020, Rhizome used an off-the-shelf WordPress plugin to manage voting and content for the competition, but the agency discovered that people were cheating. (Mainly, by sending in multiple voting forms from different emails.)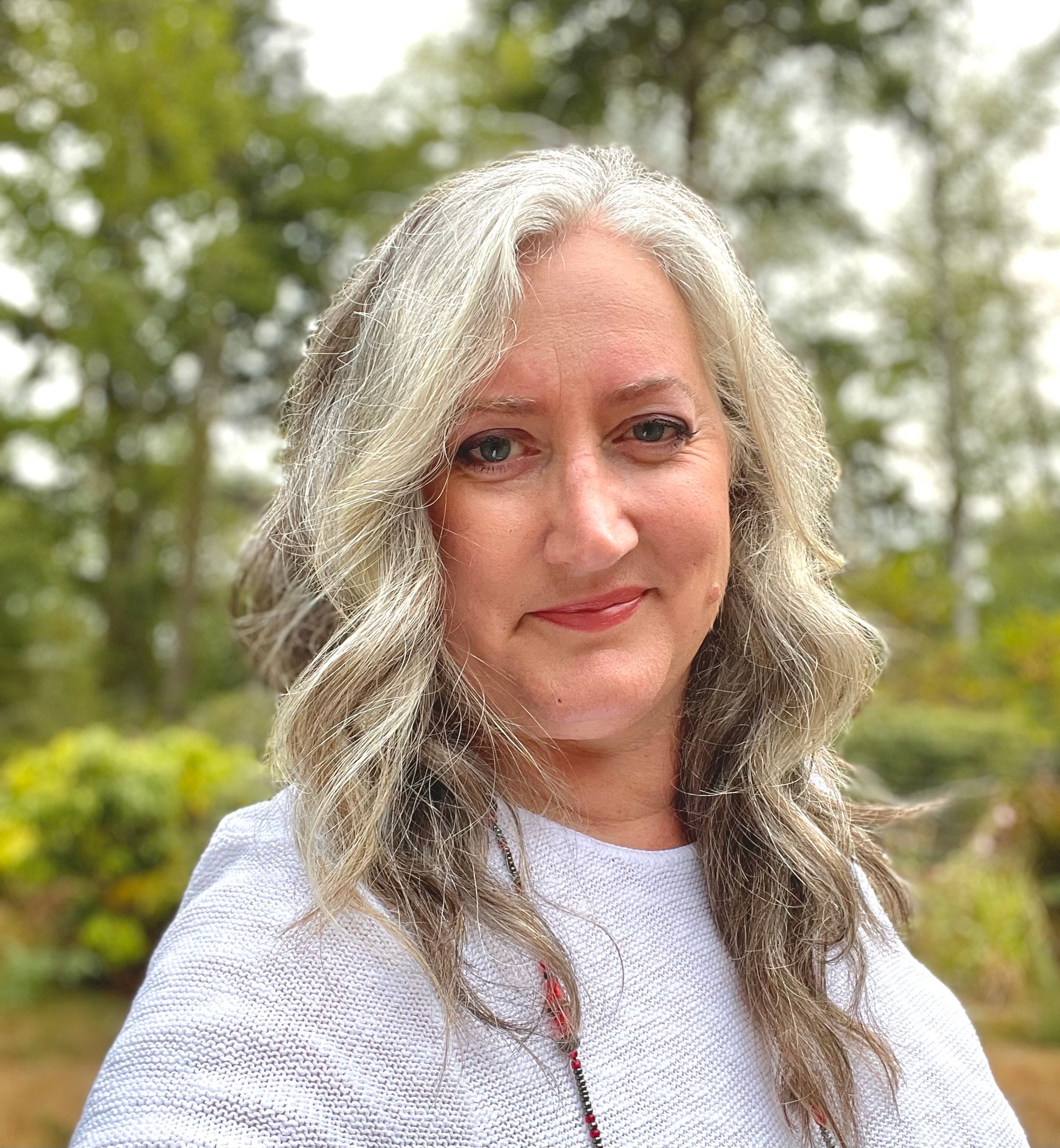 The next year, Rhizome managed the project in Airtable. The team used an Airtable form to accept votes and a formula for calculating them. Then it built in a de-duping step. Around 5pm each day of the contest, the group would check the counts before it automatically posted to the Valley Cultural Foundation's site.
An embedded gallery view on the Foundation site showed each band's photo, along with the (accurate) vote tally, which built excitement as the totals got higher.
"It worked like a charm," says Pennington, Creative Director of Rhizome. "Most importantly, it keeps the voting off the server. When you have so many people voting directly on a website, it can look like some weird DDoS attack and can slow the site down."
Rhizome is souping up its Airtable system for the next band battle, in winter 2023.
In the TikTok era, marketing agencies face pressure from all sides. Yes, their clients need dazzling creative content, but they must produce that content more quickly, and with cheaper tools. As they adapt to faster times, Airtable gives agencies a perspective on the big picture—plus a sleek method for managing the details.  
Ready to run your agency's projects in Airtable? Check out our RFP planning template, copy management template, and more.