We're bringing you a slew of product updates this January. Let's get into it.
Happy new year! While our New Year's resolutions may already be long-abandoned, do you know what's not getting left behind this year? Our new product launches in Airtable.
That's why we're bringing you a slew of product updates this January. Let's get into it.


Tight on time? You can always watch us run through all the new features in under two minutes. 👆
Conditional logic has landed
Manage complex workflows in Automations
That's right, there's a new way to automate your workflow. Starting today, Airtable users across every plan type can use conditional logic in their automations. That means they can do things like: send a few important notifications—to everyone but Todd in accounting. (Sorry Todd) Or they can route specific social media posts to Twitter… but NOT to Facebook, or vice versa—depending on content.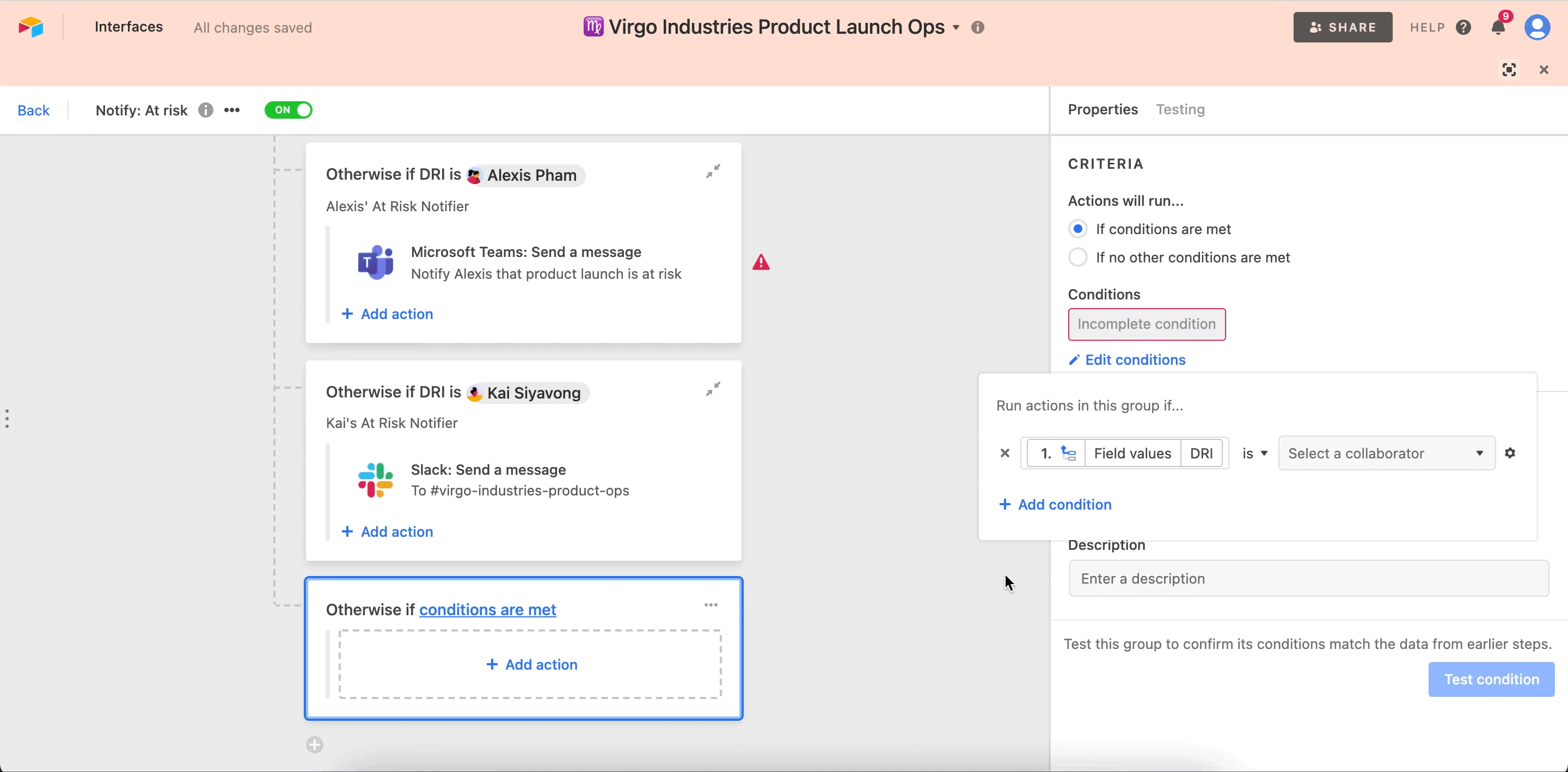 So how does it work? Well, conditional logic lets you trigger groups of automation actions only when certain conditions have been met, ensuring your automations are primed to do exactly what you want. Once you've set up conditional logic, Airtable will check the first conditional group you've set—if the conditions for a group have been met, the actions in that group will run (And Todd's email inbox will remain delightfully unburdened).

Want to learn more? Join us onus for on February 1 for the next Airtable Community AMA, where our product team will answer all your burning questions about Conditional Automations.

You'll have the opportunity to see Conditional Automations in action, chat with other Airtable users, and share any feedback with our product team.

> Sign-up now
More ways to collaborate at scale
Tag whole user groups at once with @mentions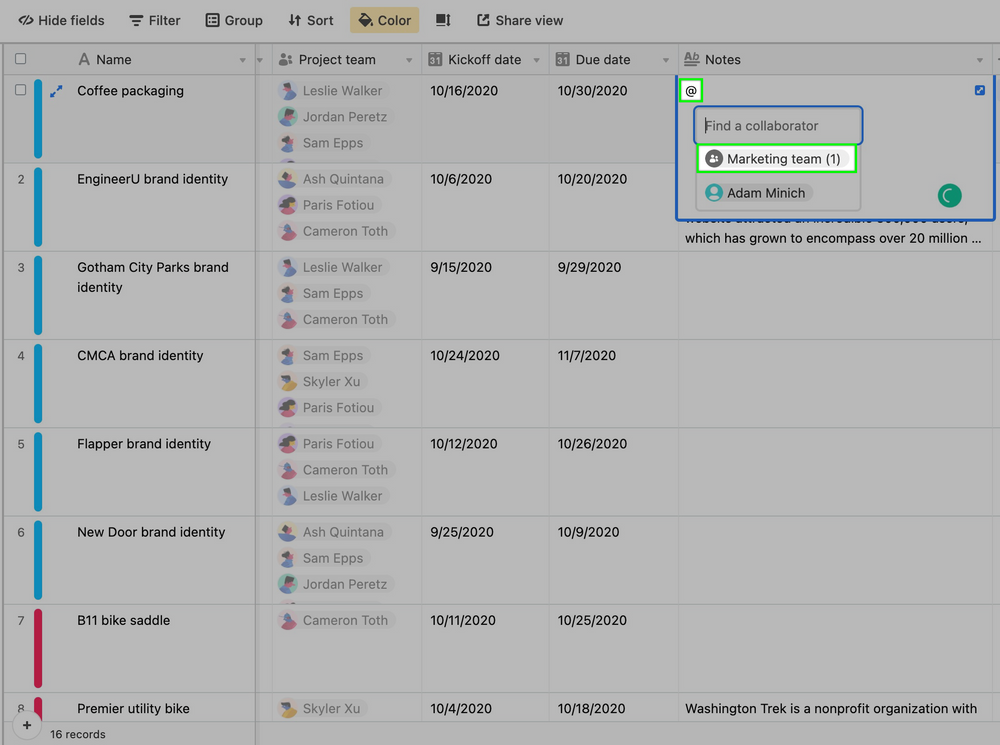 It's now easier than ever to work in bases with many other people. Now, you can tag multiple folks at once with updated @mentions. Tag entire user groups in one sweep by @mentioning the group you need.

New bulk field editing options for doing more in less clicks
Do more in fewer clicks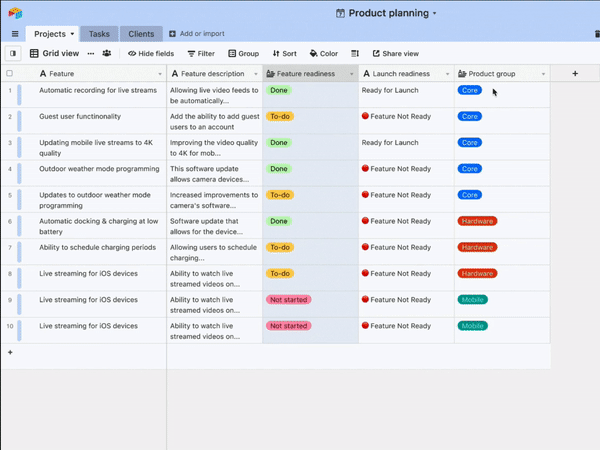 ICYMI, last November, we added ways to manage field permissions in bulk—and this month, we're adding even more bulk editing options. Now, you can select multiple fields to hide, filter, or group all at once for faster view editing.
⭐️ Introducing our Universe base of course the month ⭐️

A gorgeous meal planner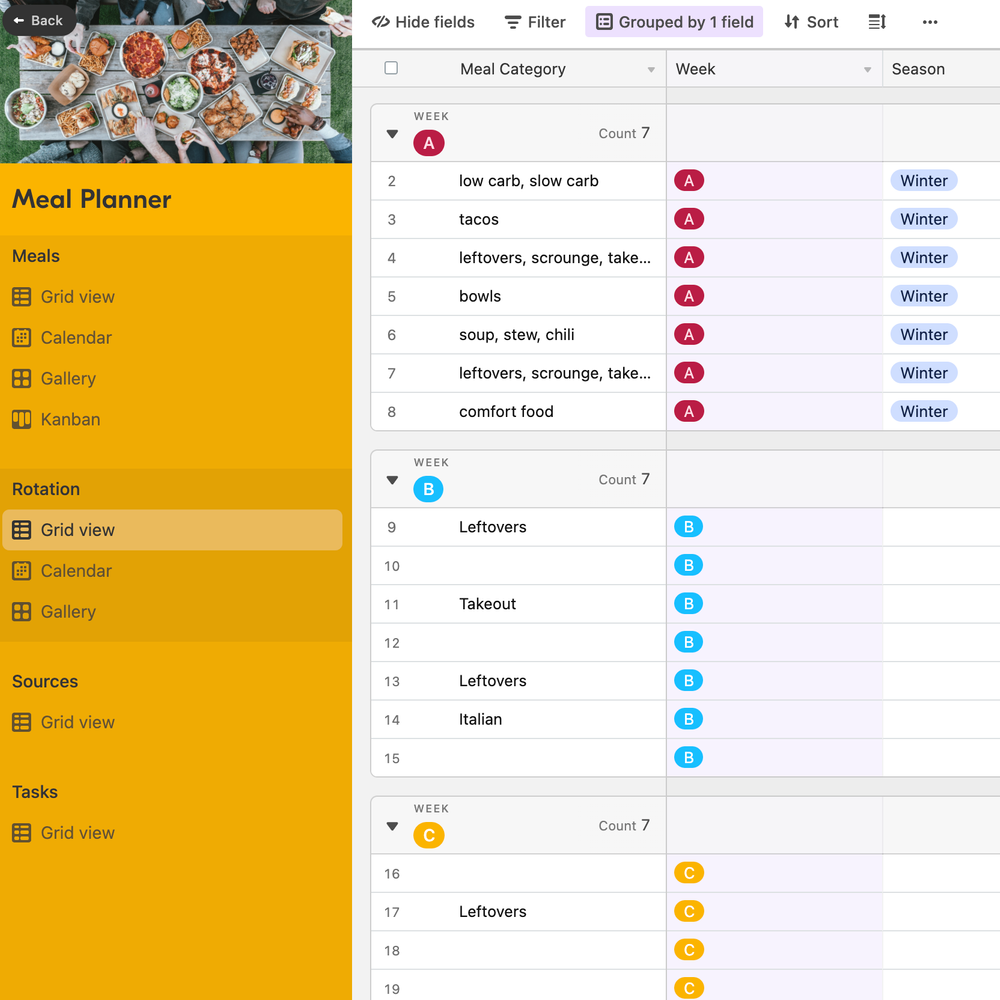 This base, created by Megan Cook, will help you keep all your family's favorite meals and recipes in one place. Then, plan them out on the calendar a few weeks at a time so you'll always know what you're having for dinner.

Check it out >
Get to know Interface Designer
Learn the ropes with our on-demand webinar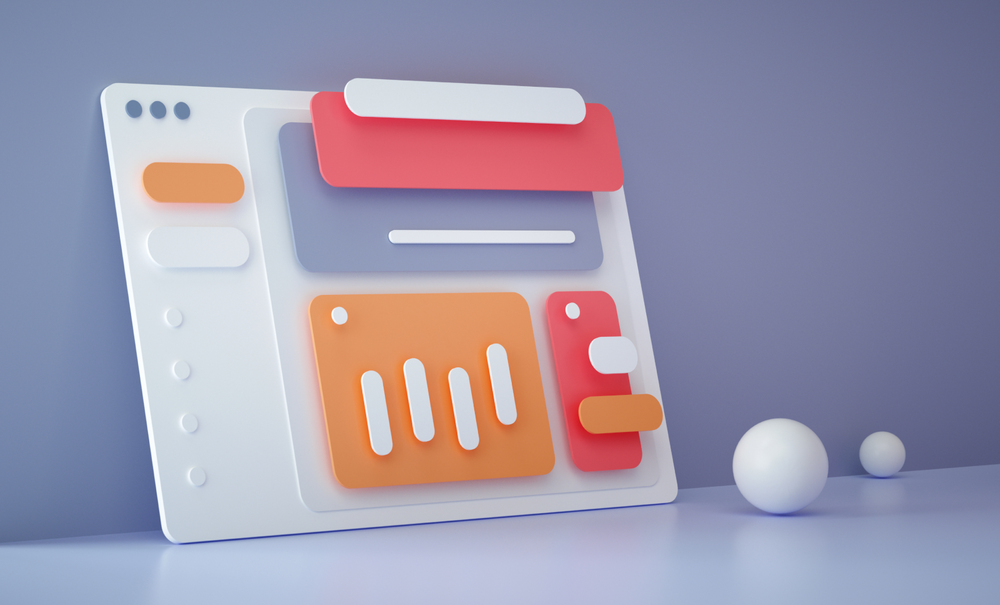 Late last year, we launched Interface Designer: a new way to create interactive applications in Airtable, based on the data that's already in your base. Haven't had a chance to try it yet? Check out this on-demand webinar—it'll walk you through everything you need to know to build your own.
Introducing Airtable Guides
Level up your skills

Looking for the best way to learn Airtable? Check out our new guides—which offer custom-tailored tips, tricks, and strategies. You'll be a pro in no time.
That's all for now! We hope you love these features as much as we do. We'll see you for even more new features next month.