We're kicking off the holiday season with features to manage your base and connect with collaborators.
The end of the year is rapidly approaching, but we haven't run out of product updates and news to share with you just yet! We've got more small-but-powerful ways you can maintain your apps and share info about records in Airtable.
Explore these product updates in depth by watching our short (and sweet) video above.
Discover all your tools in one place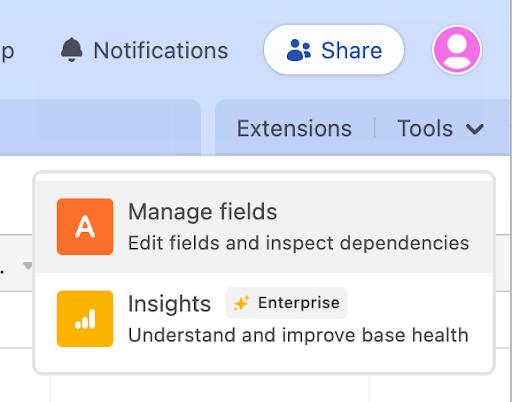 A new tools menu allows you to discover everything you need to maintain your base, all in one place.
Find the "tools" button in the upper right corner of your base and click to do things like edit your fields, check your dependencies, and unlock insights (if you have an Enterprise account).
Share links to specific fields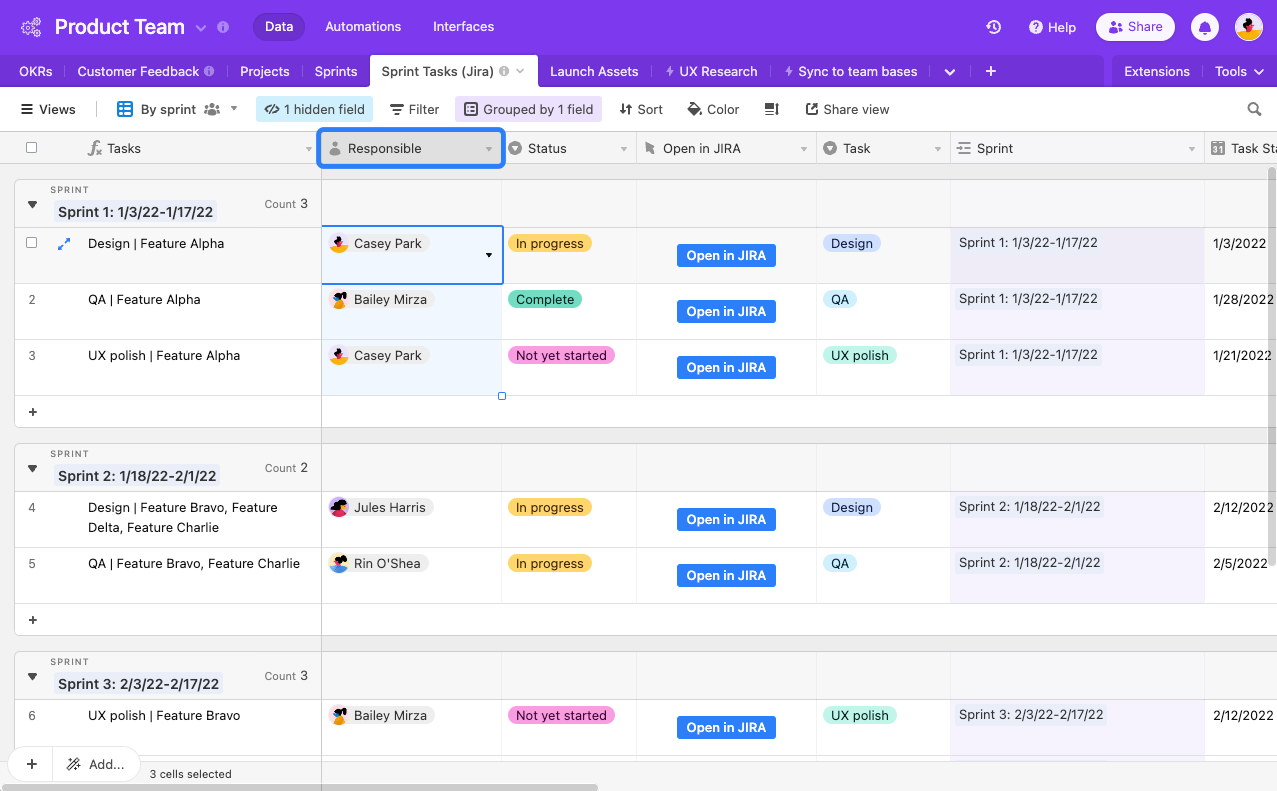 Want to provide teammates with more context about a record?
You can now create and share a link that points users to a specific field, rather than your record in its entirety. Click on your field header to copy the field's URL, and show collaborators exactly what you're talking about. You can also copy your field URL from an expanded record.
Enterprise: Easily access apps from your revamped home screen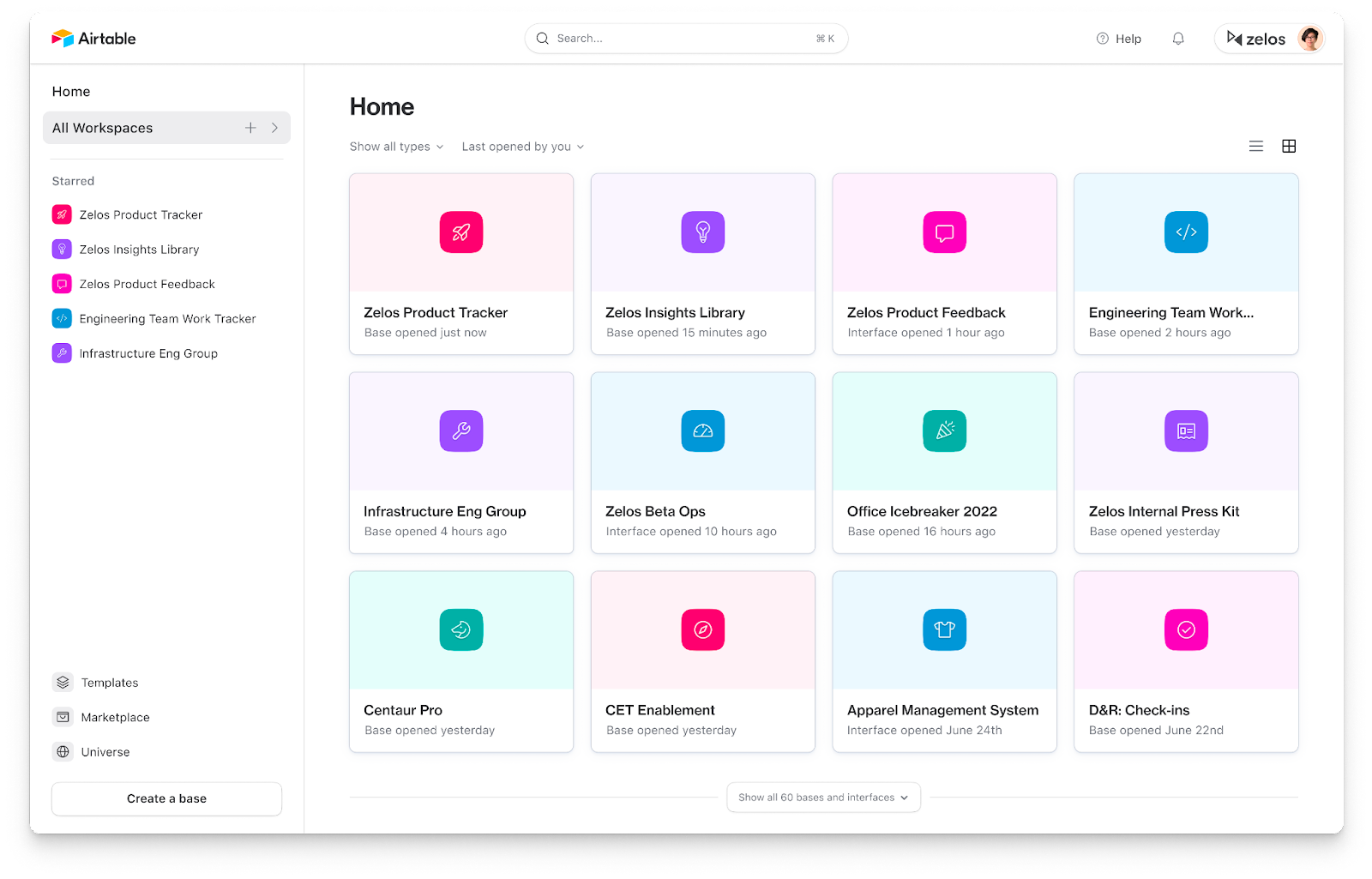 With all of the apps your organization uses, it can be challenging to find the ones you and your team need.
We've revamped the Airtable home screen experience so Enterprise users can quickly access all of the apps your org relies on. You can also star your go-to apps for even easier discoverability.
> Learn more about these updates
Takeaways from the Airtable Leaders Forum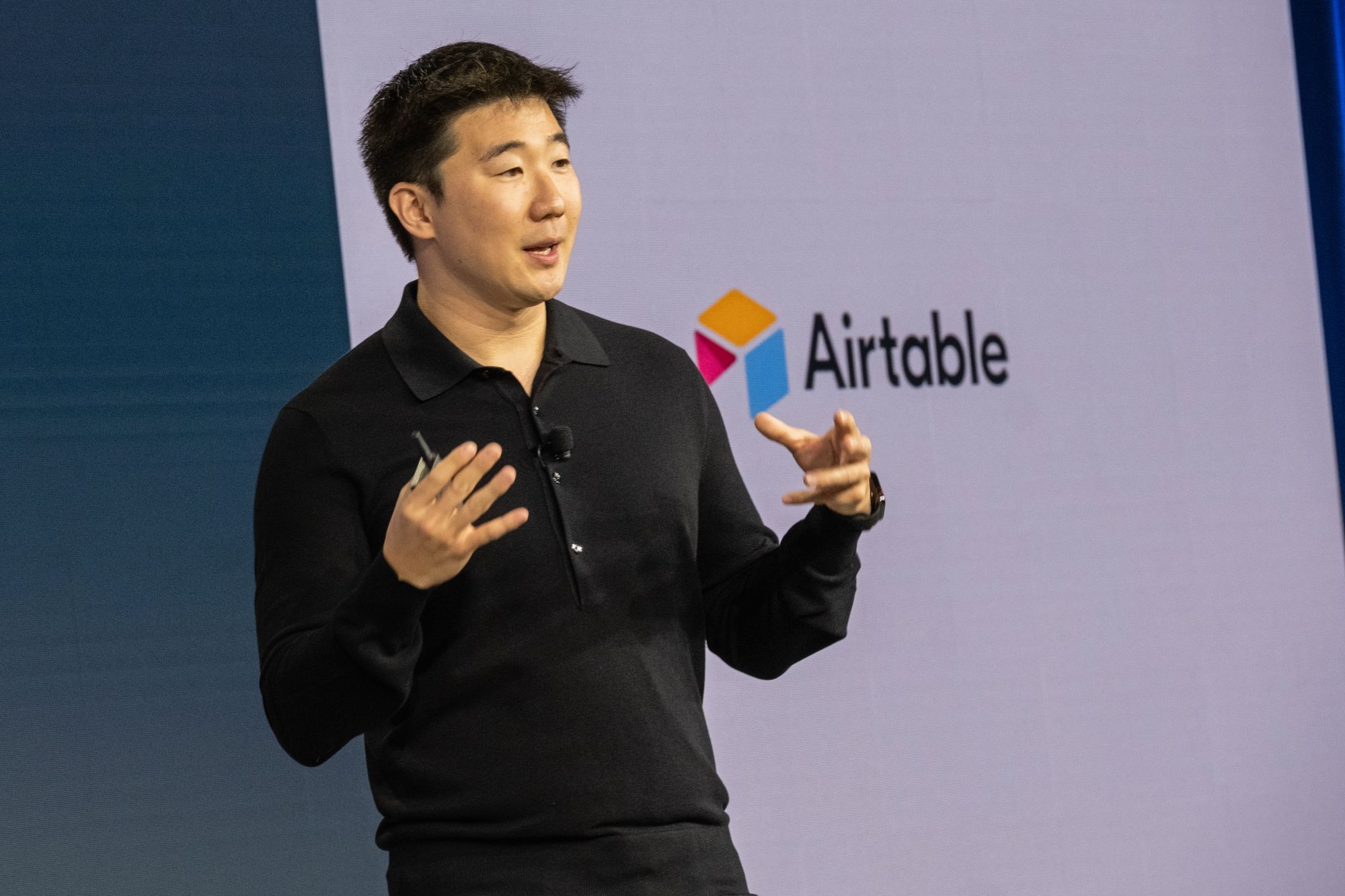 The world is moving and innovating faster than ever–what does this mean for the future of work?
Customers, community champions, and partners came together at the Airtable Leaders Forum in San Francisco to explore what's next for our organizations. From the keynotes and customer sessions, some key takeaways emerged that apply to any organization looking to grow and evolve.
> Watch CEO Howie Liu's keynote
> Learn more about the takeaways from the Leaders Forum
---
Do you like reflecting on what you've done at the end of the year? So do we–keep an eye on our blog for more info coming this month.