A NASA programmer turned entrepreneur builds automations for creating, coaching, and healing.
Computers were always humming in the background for Jelani Clay. Working on them was something of a contingency, certainly a fallback to his plan A: becoming a professional musician. A curious kid, he studied hard and became his high school valedictorian. He also loved hip-hop and dreamed of stardom.
Jelani, whose stage name is JClay, landed in a rap trio called 5th Flow that broke up before it could break out. Reflecting on it, JClay believes the "almost-but-not-quite"-ness was a blessing.
"We kept failing," he says. "It was for strange reasons, like—that person who was going to put you on the radio? He got fired. Then, someone else died. It was like divine intervention telling us: 'You can't make music that way.'"
That way—a route from radio to label, with more conventional rap lyrics—wasn't JClay's path.
He took the less-traveled one, and now creates unconventional hip-hop, distributed with the aid of technology. The tool that helped him? Airtable. JClay was always a software tinkerer, but the moment he discovered Airtable, he realized it was critical to building his music business. Airtable appealed to both his right and left brain, and it helped him design new avenues for money-making, collaboration and distribution.
"There's no end to the things you can build with Airtable," he says.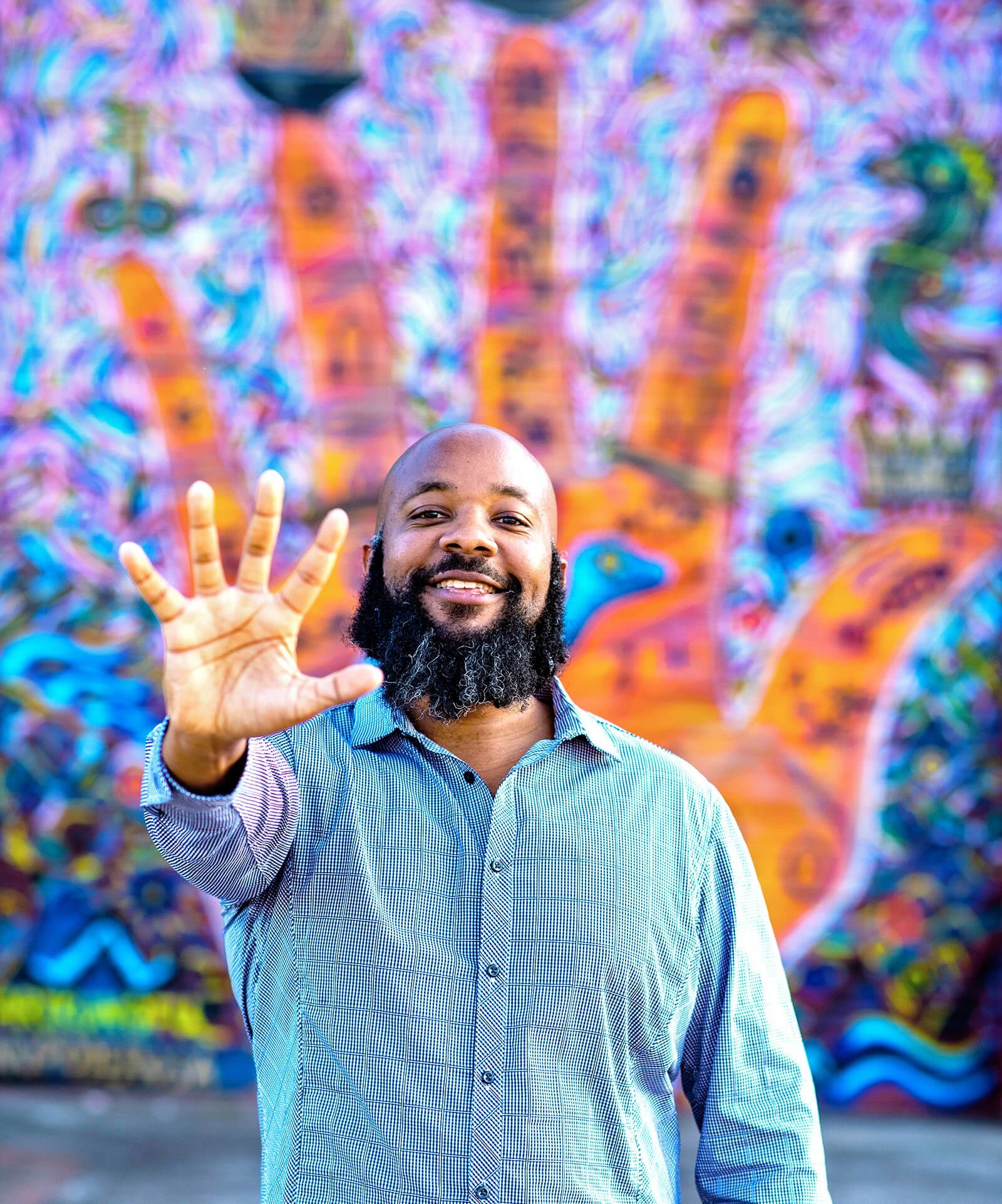 Time for a key change
In the years following the 5th Flow breakup, JClay looked both outward and inward. He worked on other musical projects but struggled to find his personal voice. What did he want his music to say? As a solo artist, what would set him apart?
When he sized up the rap community, he wasn't happy with what he saw there, either. He felt most lyrics and ideas were negative, the singers boastful. The songs seemed to foster mistrust.
In 2019, JClay emerged as a Houston hip-hop artist with a decidedly positive vibe. His song that year, "Let Go," spoke directly to those struggling with mental health issues, now a consistent theme in his music. "Let Go" has more than 65,000 YouTube views and 90,000 streams on Spotify.
The song's success "gave me the confidence that I could make this kind of music," he says.  
In 2020 JClay picked up the Mental Health Advocate of the Year award from Healing Black Women. Now, two years into a pandemic, suicide by overdose has become part of the national conversation. Rates are especially high among Black youth.
"People don't realize—it's easy to have negative thoughts replay in your mind when you're listening for them," he says.
A secret life in… rocket science?
Most young rappers do not split time between writing songs and writing computer code for NASA, but in JClay's case, it made perfect sense.
Back in college, Jelani, a computer science major, started working as a NASA computer programmer. Though the space agency's headquarters are in Washington, D.C, it has a huge presence in Houston, employing some 50,000 people.
For nearly 15 years, one of those people was Clay. He assisted in researching extremely technical topics such as setting benchmarks for high-performance parallel computing across military computer systems.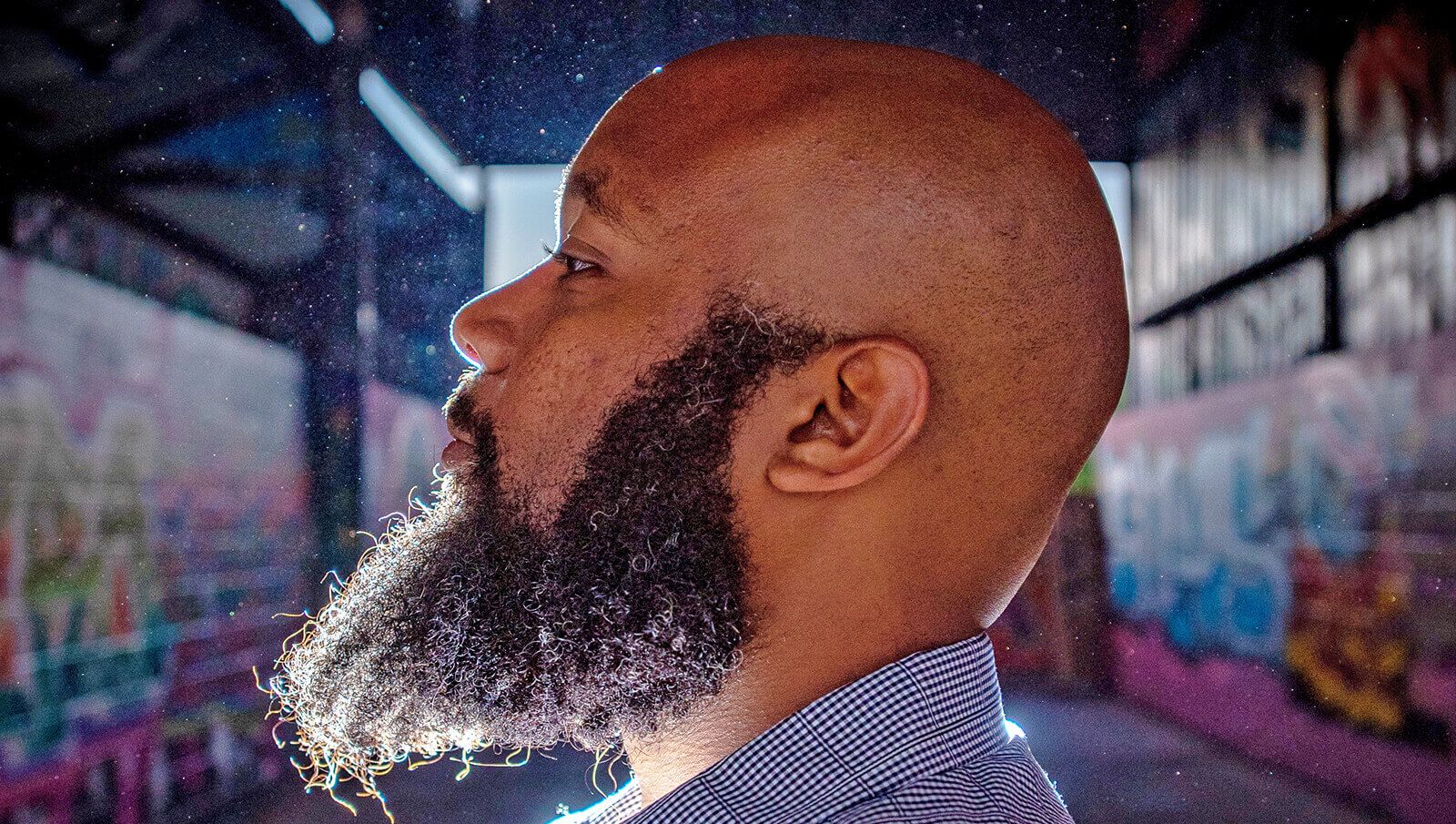 In Airtable, universes collide
JClay's two lives meshed effortlessly in Airtable. He has always been a tinkerer, and as he worked at NASA, he began test-driving computer programs to run his handful of side projects.
In 2019, he was searching for a tool that could organize his music more efficiently than Evernote. When he discovered Airtable, it was love at first sight. For simply cataloging music, Airtable had way more functionality than Google Sheets, and he realized Evernote material could be integrated into Airtable, which could then all be exported into web-building tools.
He spent the first weekend after he found Airtable loading his song catalog into a base. Then he wrote a formula to sync up audio files (which he keeps in Dropbox) with the metadata and other song information in the base. He created a separate base for songwriting, and yet another for music management and promotion.
"I was so excited to be organized," he says.
How to make music your career
By early 2019, JClay had built up a savings, consulted with his wife, and was ready to dive into music full-time.
"I was ready to live the 'letting go,'" he says, referencing his 2019 song. "I wanted to help people."  
He circled back to Airtable. Once he organized his finished songs, he started carving out a music production scheme: new fields in the base for lyrics, release dates, descriptions of songs for a newsletter, and publishing and royalties information. He also started tracking the number of Spotify, iTunes, and SoundCloud streams for each tune.
"I love Airtable," he says. "It touches everything and is the foundation of everything I'm doing."
He built an automation to streamline work with outside collaborators. Today, JClay produces about a song each week and plans to roll out 40 more in 2022. To help achieve this ambitious goal, he designed a check box in Airtable that automatically sends finished songs to everyone involved, including the producer, and a friend who helps with one-paragraph descriptions. Another automation lets JClay upload finished songs to his website and SoundCloud with one click.
For musicians, accurate descriptions can translate directly into dollars, as licensing and music sites rely on metadata to categorize a song. What's the mood of the tune? Who was involved in producing it? How many genres might it fall into? Simply sending detailed songwriting credits to publishing services can ensure that a company like Spotify pays everyone involved.
Giving form to freelancing
JClay tracks all his creative and freelance activities in Airtable. He charts new guests and scheduling for a weekly podcast with co-host Troy Washington. He and a former 5th Flow member founded Every Child Wins, teaching educational songs to kids, which he helped build with Airtable.
Jelani built bases for social media creation, storing daily quotes, and running other lines of business, like life coaching.
What else does he use Airtable for? "Anything that's trackable," he jokes.
Through an API, he  pulled in insights from his personal budgeting system, YNAB. He even uses Airtable to set reminders when it's time to change smoke detectors around the house.
JClay hasn't left programming behind entirely and does part-time design work for a diversity-in-hiring company, LessonsUp. The San Francisco-based group uses Airtable as its back end, and JClay used scripting to assist the company in matching talent with tech jobs.  
Does he ever get overwhelmed himself, producing a podcast, doing programming, and sticking to an aggressive songwriting schedule? In the moments when he does, Airtable helps him stay on top of things.
"I don't believe in failures anymore," he says. "I still don't have the full plan. But the main thing I never did, and should always do, is make more music."