Turn records into templates you can use again and again, add fields directly to interfaces, and more this month.
Think about an everyday chore–like folding laundry, for example. Each time you gather your clothes and begin folding, it's the exact same task. Imagine how satisfying it'd be if, after dumping your clothes in the dryer, they came out perfectly folded and tucked in your drawers.
That's basically what you get with record templates, one of Airtable's newest features. With record templates, you can preserve a record and use it again (and again). Learn about this product update and more below.
Create repeatable workflows with record templates
With record templates, you won't have to start from scratch when beginning a new project or campaign.
This update lets you automate repetitive record creation by saving a predefined record (fields included). So if a product team needs to add new features to the roadmap, for example, they can create placeholder tasks for product or engineering with one click.
That means getting your team's work into Airtable is that much faster.
Learn more about using record templates
More control when building and sharing interfaces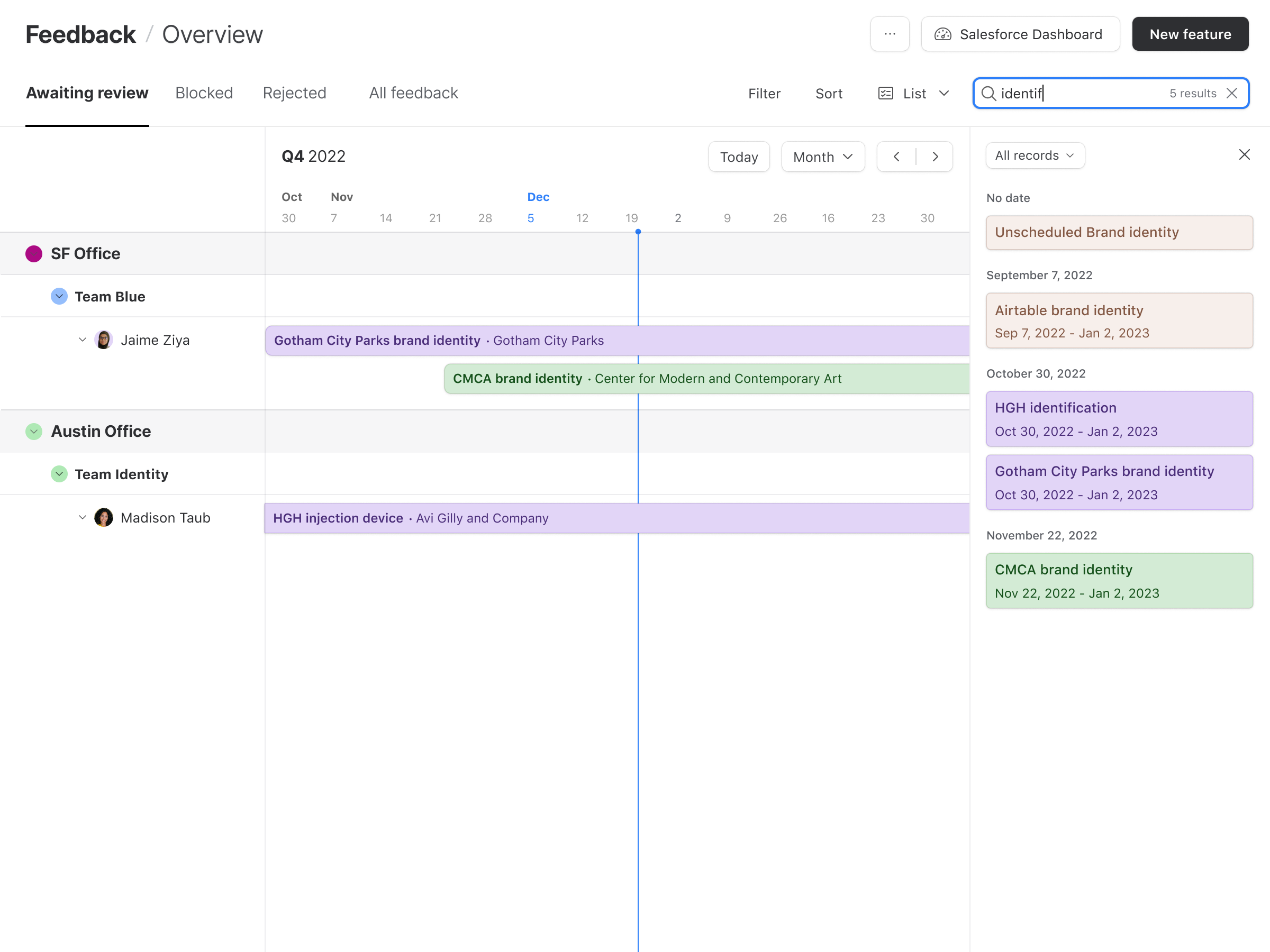 Up next is our latest package of Interface Designer updates, which allow you to:
Add fields directly to interfaces when building (you'll no longer need to click back to the base layer to add them).
Quickly find the records you need with a new search bar.
Limit who can share interfaces with new restrictions (ideal for keeping interfaces secure and within your team/organization).
Start using these features in interfaces today
Scale securely with new API and admin capabilities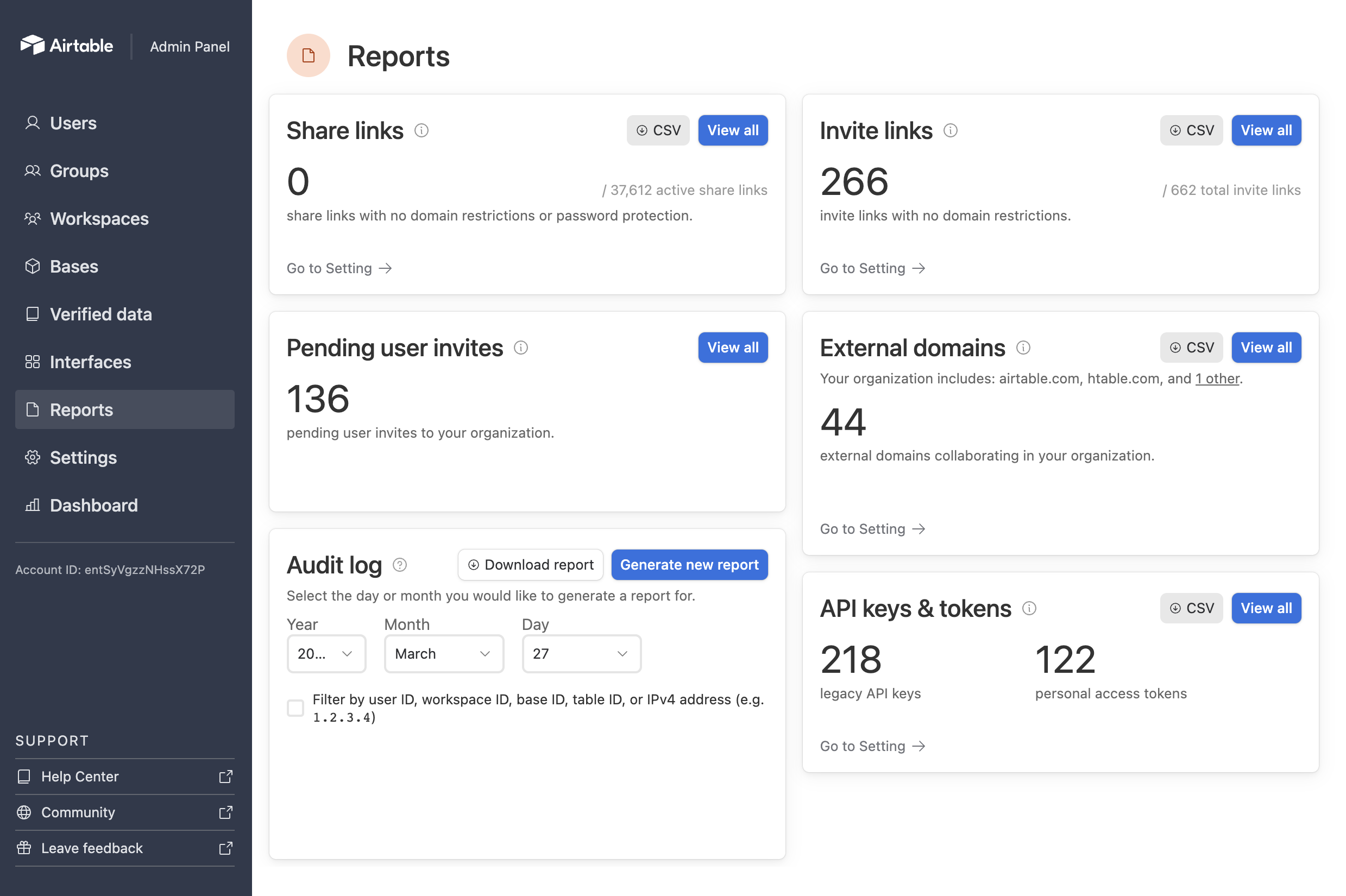 We're rounding off our product updates with new features to give Enterprise admins more oversight as your org's data grows larger and more complex.
For one, API enhancements like new authentication methods like Personal Access Tokens (PATs) and OAuth for integrations provide better protection and control when transferring data.
Admins can take further steps to protect critical data with admin security insights, which summarize how your data is being shared. And on the way: near real-time audit logs and increased record limits.
Get the full list of updates in the blog
Join the Community
There's lots happening in our Community this month.
First, big kudos to our March Top Contributors for all their hard work answering questions and helping others learn in Airtable. We define a Top Contributor as members who are passionate, helpful, friendly, and active in our Community. Be sure to check out our post to see the full list (and learn more about how you can contribute to the conversation!).
And, in case you missed it, we answered some of our Community's burning questions when it comes to List View in the latest Tool Tips, like:
When would I use List View instead of Grid View?
How do I set up a List View in a base, versus an interface?
What can I do if one of my sections doesn't have records beneath it?
Finally, if you're not familiar with our friendly (and growing!) Community but want to get started, here's our handy, five-step guide. Hope to see you around!