Pali Sandals increased efficiency, distribution, and the company's bottom line by making Airtable the core of their business.
In 2015, Ryan Meehan was working at a comfortable, well-paying corporate job when his parents approached him and his wife with a proposition: would they like to scale up distribution for Pali Hawaii Sandals?
Pali Hawaii Sandals were developed in Hawaii in the 1980s; in the late 1990s, Meehan's parents started a company, D&T Distribution, to bring those sandals to the American mainland. D&T Distribution was already a successful small business, but there was plenty of room to grow the company to take on new customer demand—so Meehan took a leap of faith and decided to join.
Now, as co-owner and CEO of D&T Distribution, the sole distributor of Pali Hawaii Sandals in the U.S., it's Meehan's job to oversee all operations. He does so with the help of Airtable, which serves as a central repository for the company. "It's like the nerve center," says Meehan. "Everything emanates from it… it's organization, it's integrity. It's our centralized core for all the most important information related to our business."
Upon joining the business, Meehan began modernizing previously existent systems where the data entry process for new customers was manual and slow. Meehan knew that he wanted to build a reliable, easy-to-maintain system using customer-submitted forms, but the initial tools he tried proved to be lacking—while he could store data effectively, it was difficult dive into that data and derive meaningful insights from it.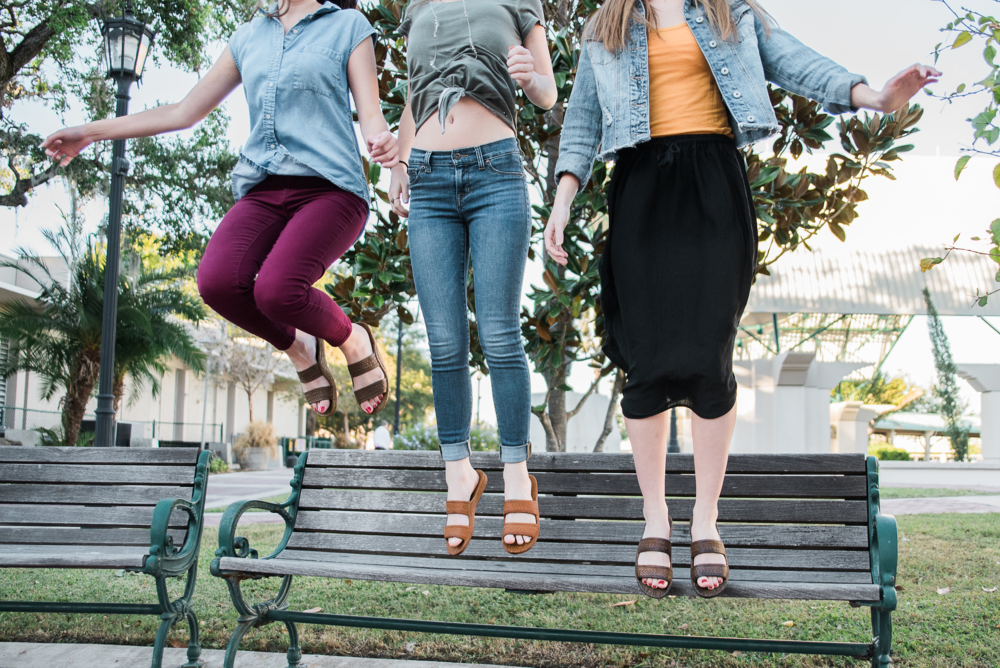 Assigning meaning to plain data
In his quest for tools that he could use to modernize his business, Meehan discovered Airtable, and started putting it to use right away. He embedded an Airtable form into Pali Sandals' website that new customers could use to submit their required information; the information then automatically populates the appropriate fields of an Airtable base. Because the column headings of each field in the base match the parameters of TradeGecko, his order processing and inventory management system, Meehan has the ability to upload a CSV and instantly update TradeGecko's customer database—eliminating, in his own estimation, days' worth of manual data entry.
With a new process in place, Meehan discovered new ways to leverage Airtable. He set up unique views and filters within his bases to only display the information that was pertinent to the task at hand. He could view which customers were approved or not, based on the information they'd submitted through the form. Custom field types added even more depth to existing information.
Most recently, Meehan has set up a view to designate which new customers should get outreach. After he imports the new customer data into TradeGecko, he uses a checkbox field in Airtable to indicate that the customer has been added to this database; this tells his Airtable base that the customer's record should appear in a "check-in needed" view. Once someone has reached out to the customer, they can check another box and automatically move the customer into an "already checked-in" view.
Not even a click of a button
Integrations with tools like Zapier allowed Meehan to connect the functionality of various tools, further automating his processes. One Zapier integration (called a "Zap") adds approved customers from Airtable to a MailChimp list, where they are sent an email confirming their approved status. These same tools have allowed Meehan to streamline the company's invoicing procedure. When an order is created in TradeGecko, a Zap populates the information into a corresponding Airtable base, with the customer name, order number, order amount, and more.
Another Zap communicates with Xero, their accounting service, updating a field in their Airtable base with a link to the actual invoice for the customer to pay. If the customer has a card on file, someone can immediately run the payment, and the record disappears from their order queue upon completion.
More time to focus on the big picture
Airtable provides the company with a top-down overview of its customers and orders–meaning no crossed wires between the multitude of employees across their two offices. With Airtable Blocks, Meehan built a dynamic dashboard of information. "We actually have TVs hanging in our warehouse that display these blocks," Meehan explains. Each block updates itself in real time when an appropriate action is taken, providing instant visual feedback for team members—charts, timelines, maps, and even a chime that sounds whenever an order is placed. Meehan has created blocks measuring everything from daily cases shipped to number of leads to overall yearly sales. "It changes dynamically as we receive payments and as we create invoices," he says.
We make fewer errors, because we have a good model for data input and storage, and we're not manually moving data around. We never ship to the wrong address, because we don't enter the customer's address data into our system: the customers do, and Airtable facilitates that.
Without having to write a single line of code, Meehan has been able to use tools like Airtable and Zapier to create deep value for his business. The move from a manual workflow to an integrated, automated one has also saved the company significant time and money—not to mention the headaches that accompany clerical mistakes, explains Meehan. "Airtable enables us to have data integrity. Having a plan for storing and accessing data is so key to any company's success, and I imagine it's overlooked by a lot of companies," says Meehan.
With human error around data entry all but eliminated, Meehan is free to enjoy a streamlined workflow and focus on growing the business. "We use the tools in Airtable to enter our orders because we know it's just a more reliable and safer way to do it. It's an incredibly powerful tool for our ability to manage lots of information."
Sign up for Airtable for free