Julian Post's latest brew-haha? Building a career around Airtable tutorials.
Julian Post has been leading something of a double life. He spends his days running a bucolic 37-acre farm in rural Vermont and the rest of his time tending to his more than 15,000 followers on TikTok. (He only joined the service six months ago.)
The twist: Post's TikTok fame has nothing to do with his quiet life in agriculture, a subject he studied at University of Vermont and has spent years researching. Instead, his followers look to him for tips on how to use Airtable. His channel, i.excel.with.airtable, is built around thumping club music, goofy scenes of sad reflection in an empty bathtub, and a narrative involving a fake boss who's always asking him to do boring tasks.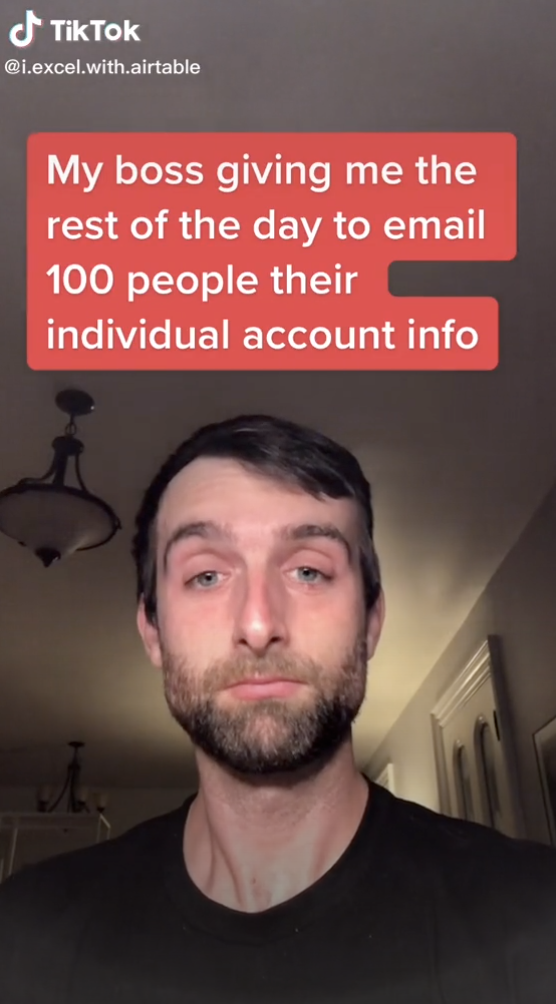 The combination—club tunes, paired with topics like database lookups and auto-filling forms—is hilarious. His most popular post has more than 329,000 views. Post learned about TikTok through his girlfriend, and says his first impressions were of a platform built for pure entertainment. But people are getting much more from it. "It's TikTok university," Post says. "It's entertaining, yes, but short-form video is also so prevalent right now. People are learning a lot. It's cool to see."
Horses of a different color
While internet tutorials may seem a world away from farming, what unites them is data. And using Airtable well is important to both parts of Post's life. His stepmom works in renewable energy, and when it came time to choose a specialty at University of Vermont, the apple didn't fall far from the tree. His track was environmental studies with a focus on sustainable agriculture. Post says he's always been interested in data—how to collect it, store it, and present it in interesting ways.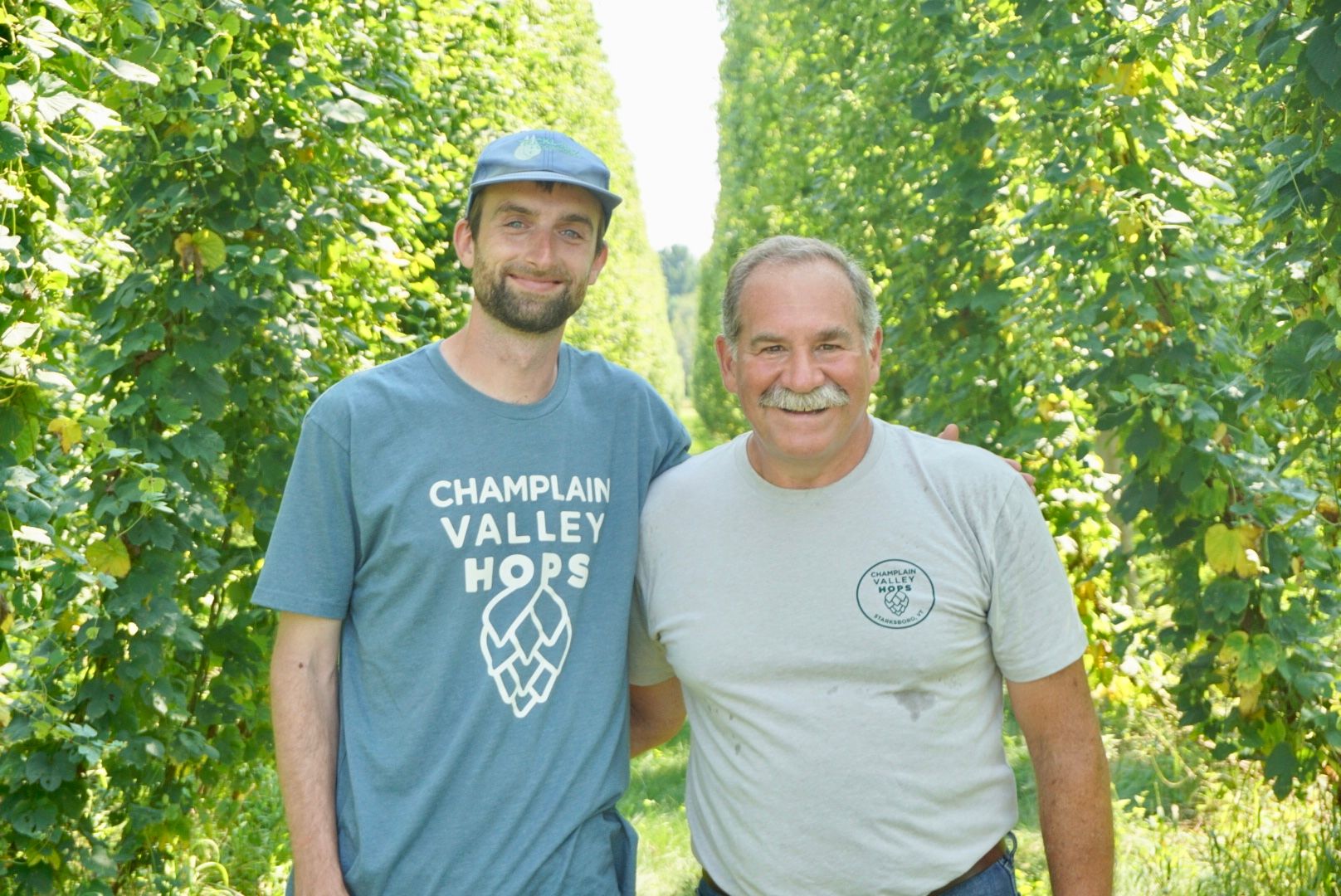 He teamed up with cofounder Peter Briggs to launch Champlain Valley Hops in 2017. Growing hops is something of a novelty in Vermont, since they haven't really been grown in the state since the mid-1800s, according to UVM. The company bills itself as the largest hops farm in the Northeast, supplying hops to a long list of craft brewers.
Airtable: outstanding in the field
Post describes himself as a "long-time Excel nerd." He used spreadsheets daily in his agricultural research, and to keep tasks organized on the farm. But once he discovered Airtable a year and a half ago, he never looked back.
Airtable proved more nimble for all sorts of tasks, including tracking farm employee hours and hiring new staffers. (Post built an automation that sends an email response to every candidate who applies.) He then created his own templates in Airtable's Universe for tallying business expenses, tracking inventory, and managing payroll. Now, both Post and the farm's director sales have created different views in Airtable bases that help them monitor day-to-day operations and processes.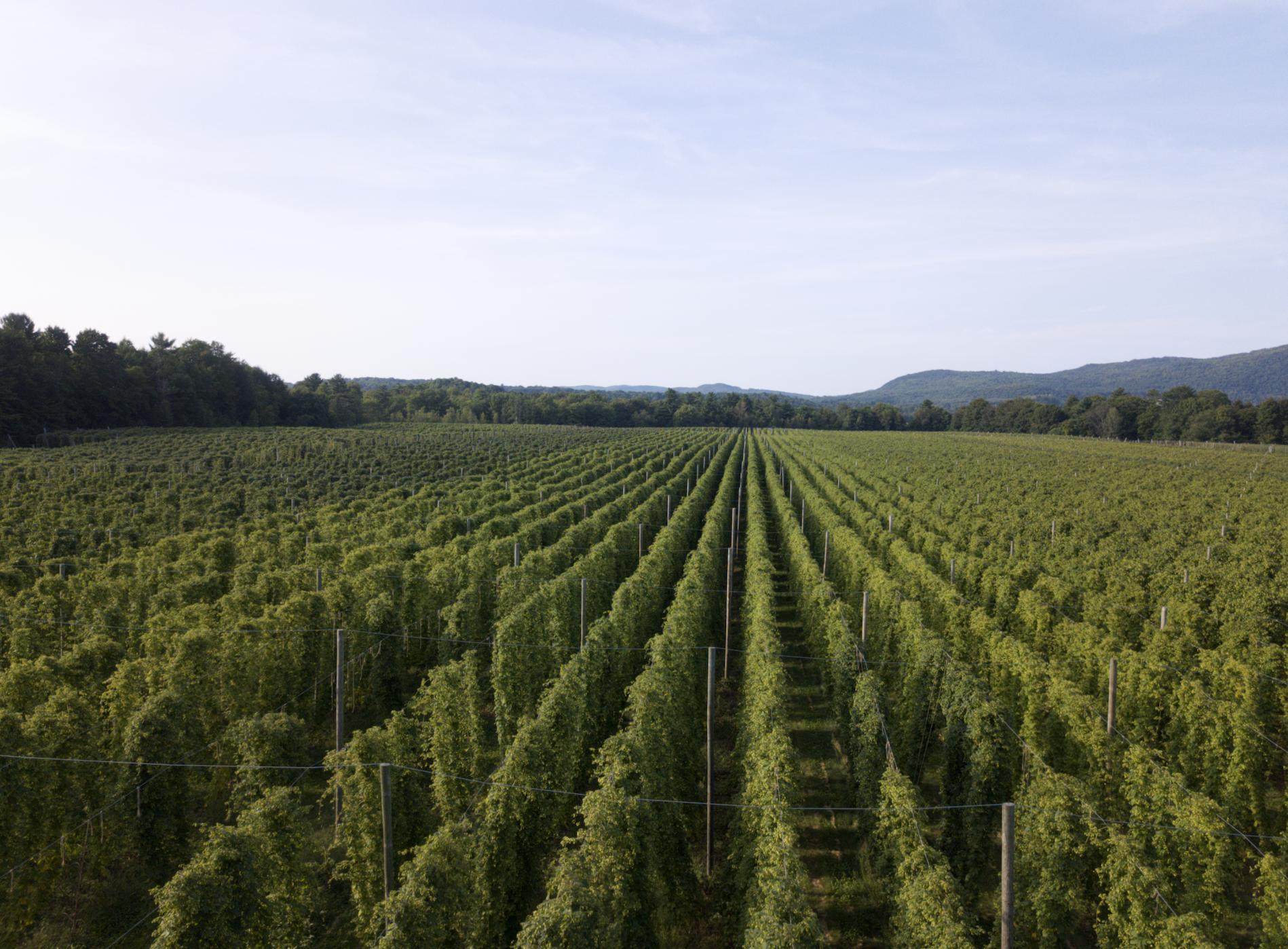 For agricultural projects, the ability to upload photos and information into Airtable from a phone is critical to farm staff, as it lets them monitor the harvest, movement, and sale of the hops.
"As a farmer, I spend a lot of time in the field—collecting data, taking weekly pics of plant progress and maturities and varieties. No way I would be able to do that without Airtable," Post says.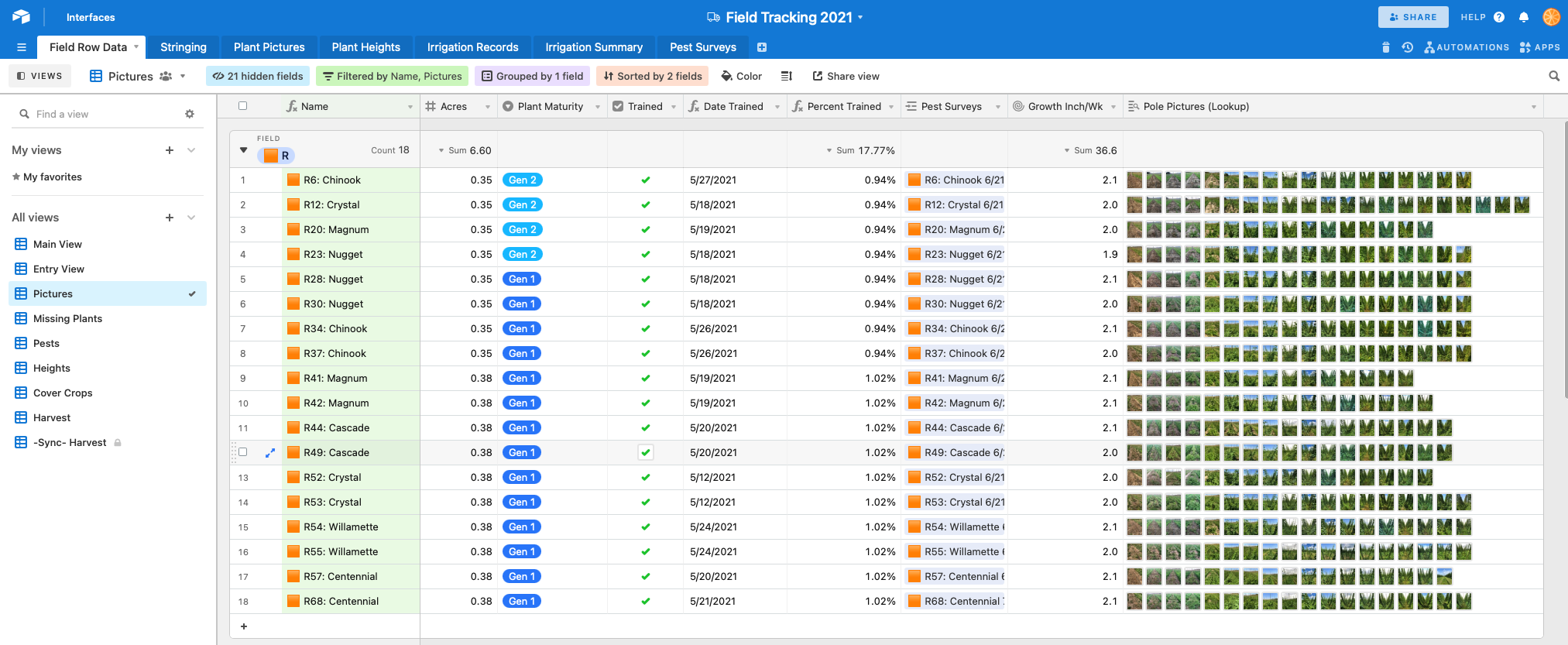 He got excited thinking about incorporating Airtable into his career. And then somewhat unexpectedly, Airtable sprouted into a whole new career for him. After Post's TikTok following took off in 2021, he launched a website dedicated to Airtable lessons. In 2022, he's handing off more of the farm operation to his team in order to expand his Airtable consulting work.
"The fact that I run my own business has been a huge asset in understanding client needs," he says. "I also think this is partly why the TikTok videos are connecting with people. I do my best to address the practical problems that we all need to solve at work."
---
Julian's top three tips for using Airtable

Start simple.
If you're new to Airtable, it's easy to get overwhelmed by the possibilities. Starting with one simple base and set of tasks that you will use every day—like a to-do list— and gradually start adding more bells, whistles, and functionality.
2. Spend some time with the primary field.
The primary field is the first column in any table, and it can't be deleted, moved, or hidden. "It's sort of like a social security number," says Post. It's the title, or descriptor, of that record (a row, in Airtable), and you'll search for records in your base—or link them—using this descriptor.
Sometimes Post starts a new base by entering a bunch of data like inventory, for example, but leaves the primary field blank until he decides exactly how he wants to name them. Is it more useful to use the SKU? Hop variety name? Weight? Once you've decided, you can use a concatenate formula to combine a couple fields together for your unique title for the primary field.
3. Take advantage of different views.
If you're used to working with Excel spreadsheets or something similar, you're used to copying the same data multiple times to view it in different ways, Post says. In Airtable, we use views to look at the data differently without copying it. But make sure to remember that if you change a record in one view, it will be changed everywhere else. (Those changes will also be reflected in a synced base).
To see more of Post's Airtable tutorials, check out his TikTok channel here.