This year, Airtable's Commemorative Observance team and Airtable's Employee Resource Group BlackViews are celebrating Black History Month through the theme of "Storytelling," which inspired us to share the stories of the amazing organizations out there powered by Airtable to do awesome things.
Black Girls CODE and Black Girl Ventures are two organizations that were founded by Black women to empower and inspire Black women. We interviewed three women from these organizations—Kimberly Bryant, Founder and CEO of Black Girls CODE, Shaunda Lambert, COO of Black Girl Ventures, and Ana Diaz, the Executive Admin to the CEO at Black Girl Ventures—about their work, Black History Month, and how they're using Airtable.
We interviewed Kimberly Bryant, Founder and CEO of Black Girls CODE, about their organizational mission, how Airtable has helped them, and being a part of the Black community.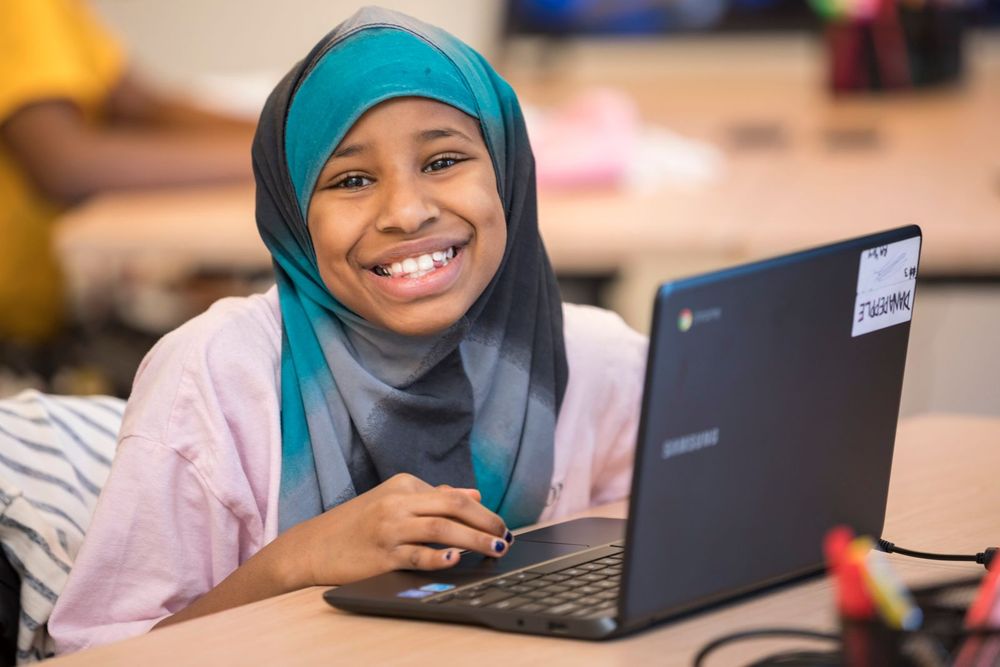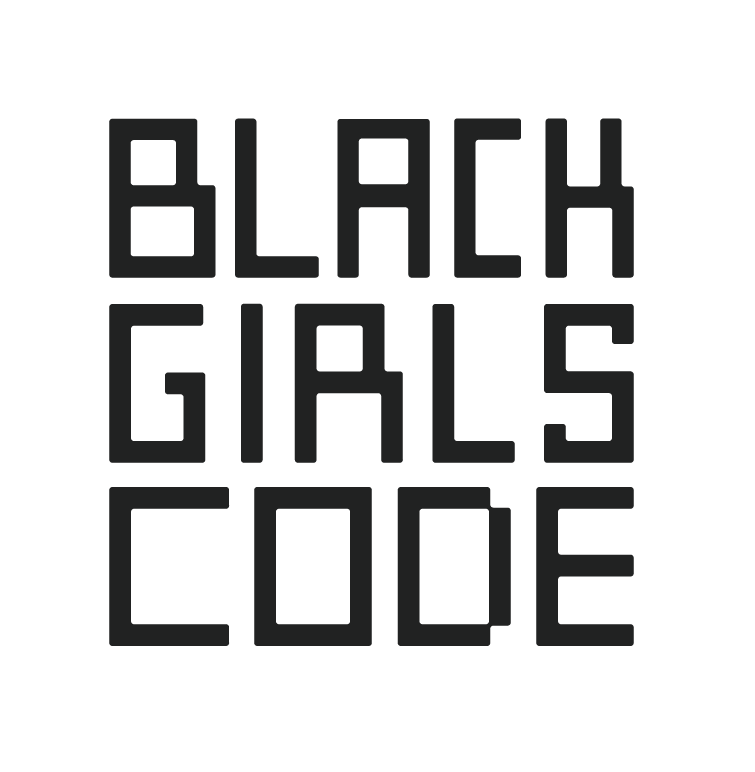 Tell us more about Black Girls CODE.
Founded on the pillars of empowerment and education, Black Girls CODE is dedicated to leveling the playing field for girls of color in STEM. Through our tech education-focused programming and initiatives—designed for girls and young women between the ages of 7 to 17—we aim to inspire youth to become innovators in STEM fields, leaders in their communities, and builders of their own futures.  
Black Girls CODE started in San Francisco with 8 girls sharing 6 computers and learning how to write lines of code. Since our inception, we have served over 20,000 students through 15 chapters across the United States and South Africa.  We are on a mission to change the narrative surrounding racial and gender diversity in STEM and create safe spaces where Black girls can see themselves reflected in tech innovation, and our goal is to teach 1 million girls how to code by 2040.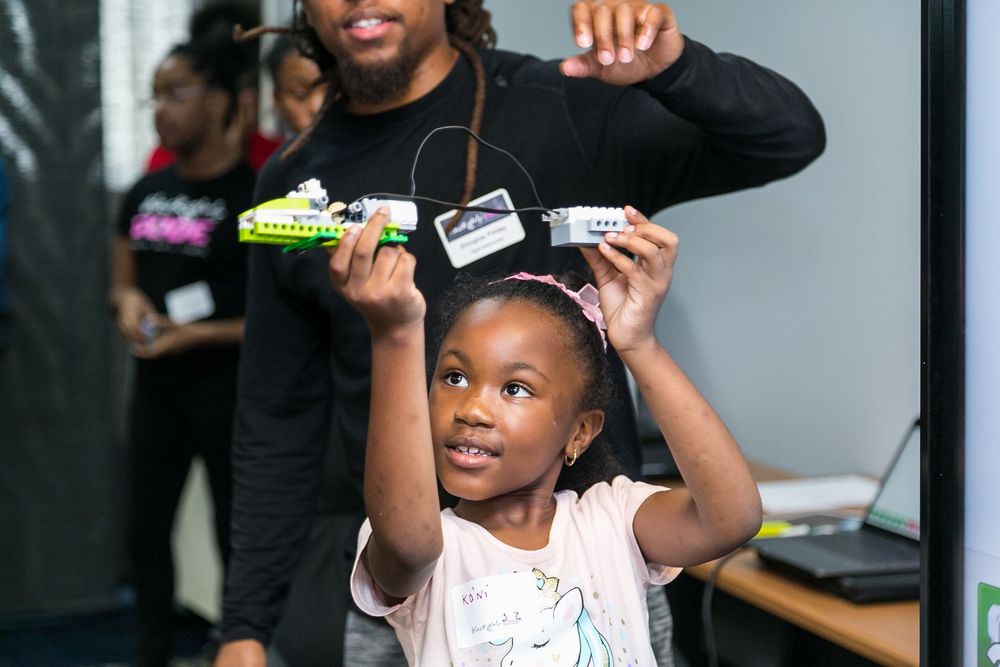 How does your organization use Airtable?
We've heavily relied on Airtable to maintain a sense of cohesion across our team, especially as we pivoted to a virtual work environment. We have team members on both the East and West coasts, so the tool helps us stay connected and aligned so that we can continue to do the important work of educating and empowering our #futuretechbosses. One project we utilized Airtable for was our #BlackGirlsCODETheWorld End Of Year Campaign, where we highlighted the narratives of individuals who are embedded in the fabric of our BGC community. We used Airtable to assign tasks/responsibilities and stay on track with deliverables. The campaign was one of our most successful projects to date.
What does Black History Month mean to you?
Black History Month is a time where we honor our resilience and innovation. During this month we honor the pioneers who have broken barriers for us to have a seat at the table and use their legacies as guiding lights to inspire the next generation of change makers.
Next, we heard from Shaunda Lambert, COO of Black Girl Ventures, and Ana Diaz, the Executive Admin to the CEO at Black Girl Ventures, and the incredible work they are doing to empower Black Femme Entrepreneurs.

Tell us more about Black Girl Ventures.
Black Girl Ventures creates access to social and financial capital for Black and Brown woman-identifying founders. One of the ways we do that is through our unique crowdfunded pitch competition, which can be described as a mix between Shark Tank and Kickstarter, but live. In these competitions, Black and brown woman-identifying founders pitch from a stage, and the audience votes with their dollars for the pitch that they favor. Through entrepreneurial education, leadership development, and community, Black Girl Ventures is committed to supporting Black women founders and changing the face of entrepreneurship.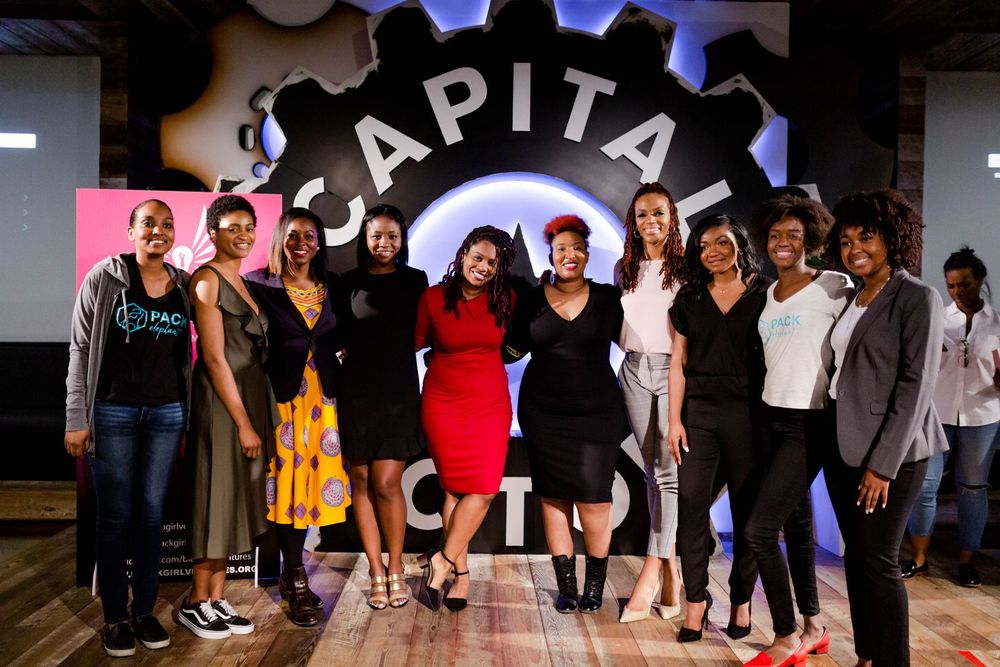 Why do you use Airtable, and what for?
Airtable is such a powerful tool and has helped our team streamline and organize a lot of our internal processes. It has allowed them to collaborate in a more seamless way while having everything in one place. Our team usually moves fast, and we needed a tool that allowed us to keep things visible for everybody at all times and we found that with Airtable.Something that our CEO Shelly Bell always says is to create things in systems. Creating our own playbook allows us to find our own way in which we can be successful. Airtable has allowed us to automate and create systems for different areas of our processes and internal teams, which allows us to efficiently move towards achieving our organizational goals.
What does Black History Month mean to you?
Black History Month is huge for us at Black Girl Ventures. We realized that the work that we are doing is changing and impacting the lives of many Black women entrepreneurs, therefore creating history. We are changing the narrative and moving the needle by working actively on economic justice and the generation of wealth. We are supporting and helping in the building of businesses that will affect generations to come; we are helping these businesses write their own story.
We are able to deliver direct low barrier access to capital to women founders. We are one of the only entities granting capital in that way, if not the only one, so our effect in the community is huge. So when it comes to Black History Month, the Black and brown-identifying women founders that we serve are Black history. We are Black history.
You can donate to Black Girls CODE here, and to Black Girl Ventures here.
Sign up for Airtable for free