Get your team to make moves with the record picker and comment elements in Interface Designer.
Welcome to Interface Elementals, a series covering the unique types of elements that can bring your interface to life, your way—whether you're designing for team members or executives. Interface Designer offers a variety of dynamic elements; here, we break them down and give you tips on when to use each.
Bases have the power to hold a lot of data, but what if you want someone to focus on just one thing at a time?
Interfaces are a fantastic way to single out the kinds of information that get lost in big bases. And to get your point across to your user, you need to take advantage of Interface Designer's drag-and-drop elements—particularly those that draw attention to specific records.
Below, we explore two record-specific elements you can use to highlight data for your team—the record picker element and comment element—and how you can use each in an intentional way.
Hone in on key data with the record picker element
True to its name, the record picker element lets users pick one record to view at a time. The record appears in a block, displaying any (or all—dealer's choice!) of its associated fields. Once you've added the record picker element to your interface, all of its fields will populate in the elements panel, which you can find in the lower-left corner of the interface. Simply click the fields you want to see.
When should I use the record picker element in Interface Designer?
As we mentioned, the record picker element is perfect when you want your users to focus on a specific record at a time—and view only the most relevant information. If you're a recruiter, for instance, you may benefit from an interface you can refer to when interviewing potential job candidates. Just select the candidate's name with the record picker element to get the info you need.
Encourage collaboration with the comment element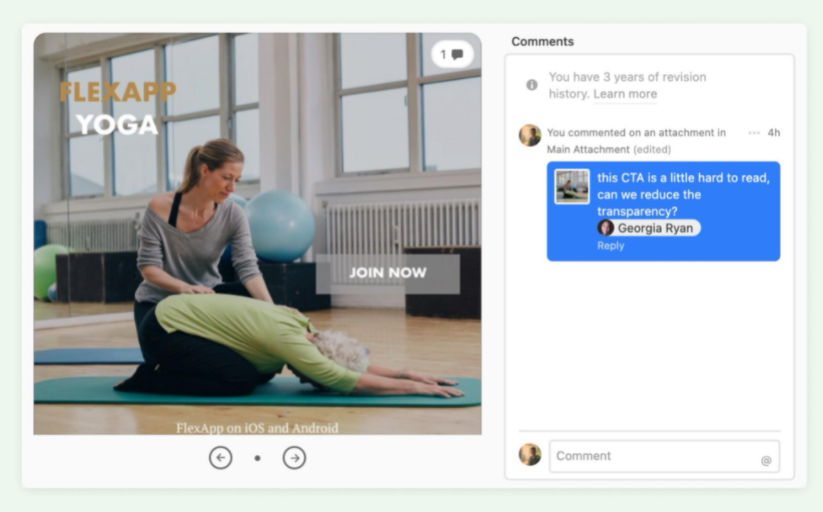 Next up, meet the comment element. The comment element is a space that lets users—you guessed it—make comments on a specific record. If you already have an attachment field in the table connected to your interface, you can comment directly on the attachment associated with the record, streamlining your feedback process.
When should I use the comment element in Interface Designer?
This element is perfect for teams that want to use interfaces to collaborate on a project. By allowing multiple people to communicate back and forth in one space, the comment element keeps the conversation going and gives you an easy way to see a project's history.
Give your team more ways to work together—click here to start building out your interface in Interface Designer today.