Save and print PDFs, use an automation to update two-way syncs, and enhance your workflows with Airtable AI.
Pull data, prepare physical handouts, and breeze through updates in a matter of minutes. You can now format and print Airtable interface pages, or save them as PDFs.
Also new this September are additional ways to enhance your workflows, from Airtable AI in beta (check out our launch blog) to an automation that can be applied to two-way synced fields.
Export interface pages to PDFs
Save, format, and print certain interface page layouts so it's even easier to collaborate with your team.
The following layouts are currently supported:
List
Timeline
Calendar
Record Details
Individual record detail pages
Up to 100 record detail pages in one PDF
Charts
There are two ways you can trigger an export: by hitting Cmd/Ctrl + P, and by clicking the "Print" option at the top of the page under the "..." menu. You can also choose "Format for printing" to help printouts be more legible.
New features to govern and scale with ease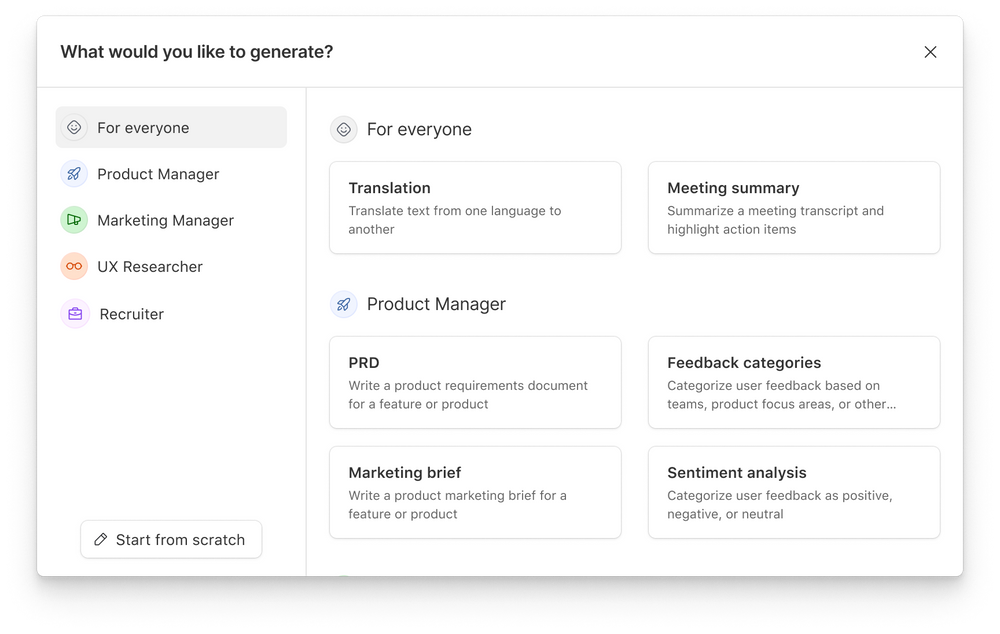 In case you missed it, we launched capabilities to help orgs build powerful apps and manage thousands of pieces of data.
Some of our new scalability, governance, and AI features include:
The AI field (now in beta): Harness the power of generative AI in Airtable. Choose from a library of prebuilt prompts to speed up your work.
Enterprise Hub: Control user settings and standardize security policies across your organization.
Enterprise Key Management (EKM): Gain more control over your data through encryption keys you can own.
Enterprise teams can also now add up to 250,000 records per table (an increase from 100,000) and 500,000 records per base (an increase from 250,000). With greater data capacity, organizations can build more powerful and connected apps.
Get the full list of updates in our launch blog
Automatically update synced fields
Ensure your data is always up-to-date–on both sides of your two-way sync.
Enterprise users can now use the "Update Record" automation action to edit these synced fields.
Build apps in French and German
We've got good news for our French and German-speaking friends! Click into your account settings to update your preferences and start building in your language of choice.
These localization options will roll out to users over the next few days.
Learn more from our experts
Be sure to tune in on September 13th at 10am PST/1pm EST for Airtable's quarterly overview of newly released features.
This webinar is designed to not only introduce recent product updates, but also show how to use them to build apps that connect your organizational workflows.