Track records across timelines, customize interface forms, and more.
Around this time in California, we get a lot of cloudy, overcast days. We lovingly refer to them as "June Gloom." But there's no such gloom here at Airtable thanks to these new product updates and educational resources.
Do more with interface forms
Airtable Forms are the best way to turn others' input into data. With new fields and options in Interface Designer, you now have even more control of your interface form–and users have a more straightforward experience.
These new features include:
Conditional fields: This shows or hides fields in an interface form based on how users have filled out previous fields.
Read-only fields: Display an uneditable field on a form, which can provide additional context, like finalized dates or launches.
Limits on single/multi-select options: You can decide which single or multi-select options users can pick when filling out a form.
Sync work in real-time
Say hello to real-time sync.
Now, any changes you make to a synced base or interface will update the other immediately, so you and your team can trust that your data is always accurate.
View all your data in timelines
Tracking team resources weekly or plotting asset production for a campaign? If you're working with timelines in your base or interface, it's important to keep tabs on your records at all times, even as you're scrolling or zooming out.
That's why we've made it easier to view the labels on your records. No matter what you're doing in your timeline, you'll always understand what records you're looking at.
Create a timeline in your base
Learn more from our experts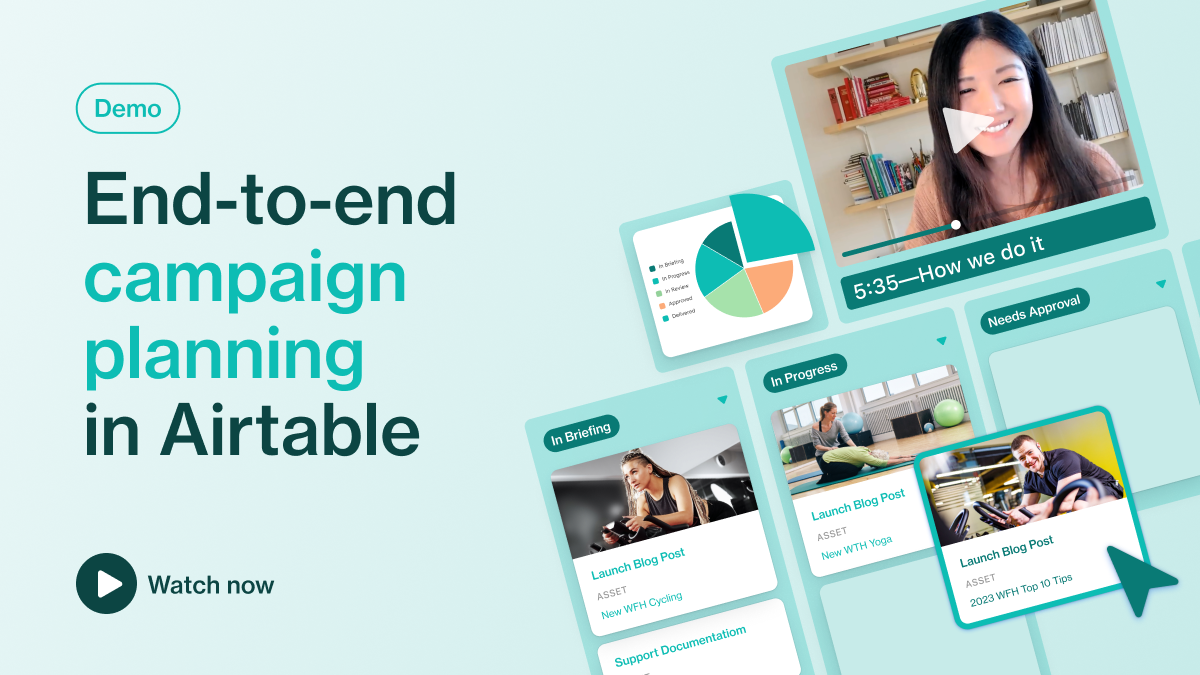 Want to learn more about Airtable? Who better to teach the ropes than our our expert champions and Airtable employees?
In our most recent demo, we show you how marketing teams plan campaigns at scale (perfect for growing teams looking to connect work). Our Airtable experts walk through ways to manage thousands of assets across projects and break down data silos to execute large-scale campaigns.
And don't forget to read our most recent Community Spotlight blog, where we highlight great events, tips, and insights from Airtable's vibrant community of champions.

Want to share some tips and tricks of your own? Join our thriving Community today.