Manage multiple fields at once, protect your data with new API authentication features, and more.
It's a brand-new year, and we're kicking it off with brand-new updates to help you manage Airtable with ease and edit your apps faster. We've got a new Community ready for you to explore, too.
Take two minutes to explore these product updates by watching our video above.
Manage fields in bulk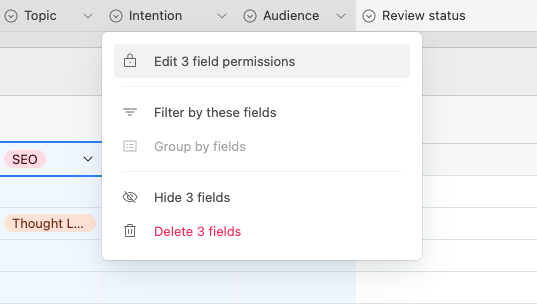 Since 2021, we've been working to make bulk field management easier so you don't have to make time-consuming manual changes.
Now, you can delete as many fields you want with just one action. It's ideal for teams who have a lot of fields they no longer need. And if you change your mind, you can hit undo. You'll also immediately be notified of any dependencies that will be impacted by this action, giving you a chance to cancel.
Protect data with new API authentication features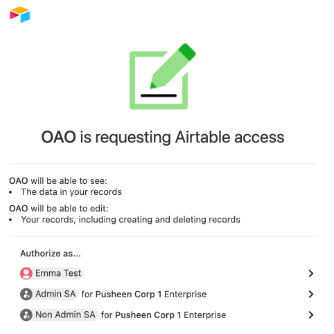 Next up, we have some big security improvements that give Enterprise developers more control over access to data.
New API authentication methods like personal access tokens and OAuth integrations allow you to ensure your company's data is being shared with the right people, keeping you up-to-date with today's security standards.
More updates to streamline collaboration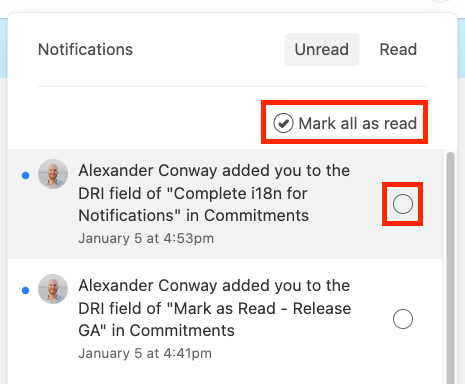 We're always asking ourselves "how can we make this easier in Airtable?" This month's answer is a batch of updates to simplify your experience:
When creating a form, you'll no longer have to ask users to submit their names–as long as the user is signed into their Airtable account, identifying info will now be automatically captured in the backend.
Add new fields to the field manager to get quick context, like who created the field and when it was last modified.
Dismiss all of your alerts at once with a new button that marks notifications as "read."
Commenting enhancements, like a new activity feed menu, make it easier to collaborate with cross-functional partners in the comments of your base or interface.
Join the new Airtable Community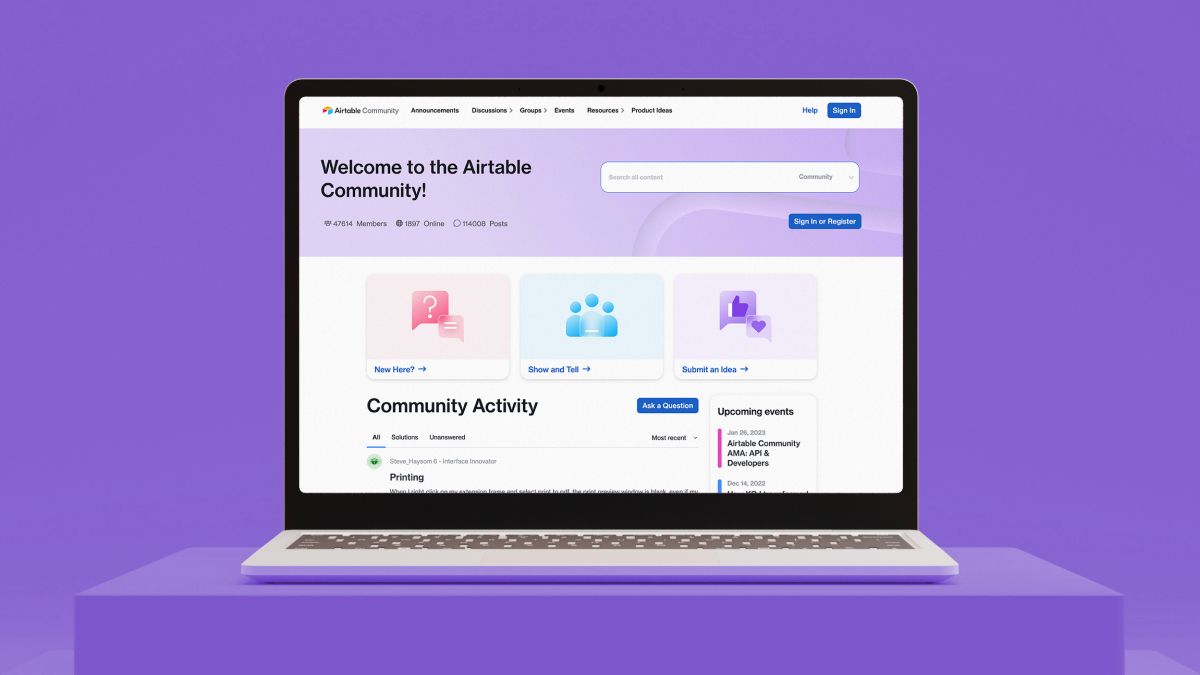 Never explored the Airtable Community? Now's the best time: there's tons for you to do in our revamped community platform, like joining a marketing or product ops professionals group, or submitting your work to a show & tell forum.
Whether you're creating your first base or are putting the finishing touches on your ninth interface, there's something for everyone here.
Learn more in our blog, then join the community today.