We chose 11 stand-out bases (because who could pick just 10?)
This year, the ideas we found in Airtable's Universe were truly out of this world.
So we created a list of the most stand-out bases of the year. For those who aren't familiar, Airtable Universe is where anyone in the galaxy can explore, discover, and share an Airtable base they created themselves. Need a template for cataloging your mouse colony? Or a beginner's guide to craft beer? Airtable's community members have shared it in Universe.
This year, the top bases included remarkable entries, like a base for anti-oppression materials and a way to organize your vinyl records. A few were signs of the times, like a base of COVID-19 resources that's been continually updated since 2020.
We didn't choose bases with an eye toward metrics or popularity. The Airtable team wanted to "showcase the edge cases," according to Jordan Scott, Airtable's Head of Community, who served as one of our judges. "The community gave us so much great material to choose from, and we thought this was a great opportunity to not only showcase what's possible with Airtable, but to highlight some amazing creators.
The community gave us so much great material to choose from.
Because it was too difficult to whittle the list to 10, we included 11 bases for 2021. Here they are, in no particular order.
Top 11 Universe bases of 2021
1. Automate your grocery list. This handy-dandy tool by Fabio Santos lets you select from a list of recipes, which then populates all the ingredients you need at the grocery store. Why didn't we think of it before? "Duh," says Airtable Product Marketing Manager Don McGray, who noted how much easier his life would be if he knew exactly when to reorder Spicy Chili Crisp.
2. Start a beginner garden. Fretting over supply chain problems? Grow your own food with this base, which includes notes from Keila H. on all types of crops, including best times to plant, sun, and water them.
3. Learn about anti-oppression, justice and inclusion. Writer and teacher Dr. Tahirah Walker created this helpful base, which includes important scholarly articles on race and social justice, along with podcasts, websites, and personalities to follow on Twitter.
4. Discover formulas. The "Formula Playground," compiled by a former Airtable employee, is a truly delightful way to start using one of Airtable's most powerful features.
5. Build your own CRM. The DIY CRM (customer relationship management) system continues to be a great use case for entrepreneurs using Airtable. Scott Hemmeter built an intuitive template for small and medium companies to organize prospects, customers, and sales transactions.
6. Learn from what your customers are saying. Discovery Sprints founder Stuart Balcombe created this base to help companies document and use feedback from their customers (instead of "throwing spaghetti at the wall," he says).
7. Rally the neighborhood for volunteering. Created by former Project Director of the Neighbor Network Danya Levy, this base was designed with elder care in mind. You can also repurpose it for other types of volunteer management.
8. Organize your vinyl. Not content in the dustbin of music history, vinyl records have made a rockin' comeback. St. Louis artist and music collector Ash Forrest created this simple way to catalog your vinyl collection.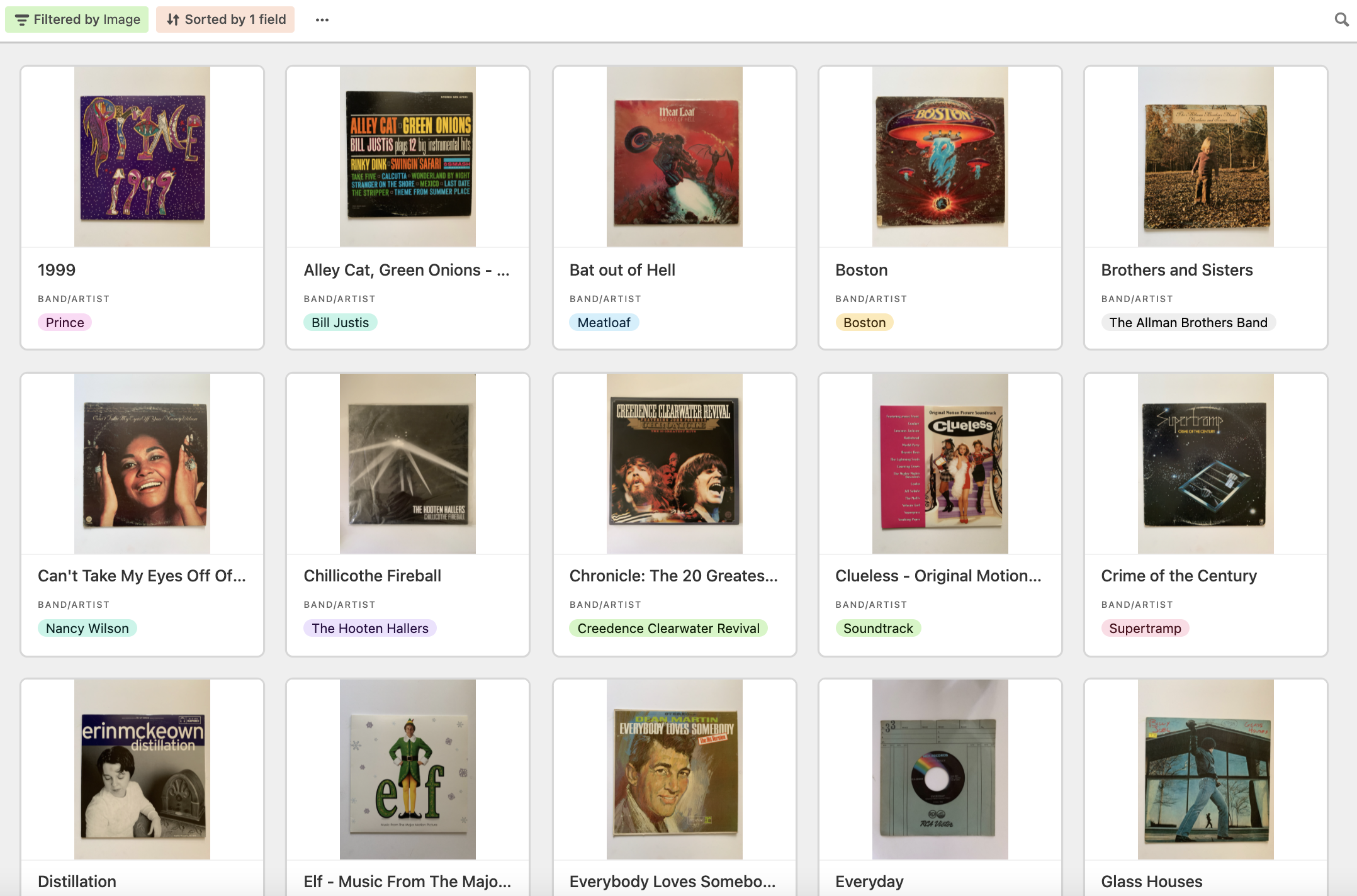 9. Blend up some essential oils. Trapped in the house and need to chill out? This base will come in handy. It details diffuser ratios and lists pre-loaded blends with sources and ordering options.
10. Battle COVID with information. This base was created in 2020 but has been updated in 2021 as a repository for all things COVID. It includes info on startups, nonprofits, and government groups battling COVID, along with sites where medical professionals can request critical supplies.  
11. Get help with ADHD. An Airtable community member spent years struggling with and researching ADHD. His base details what he's learned, including links to medical journals, magazines, and podcasts.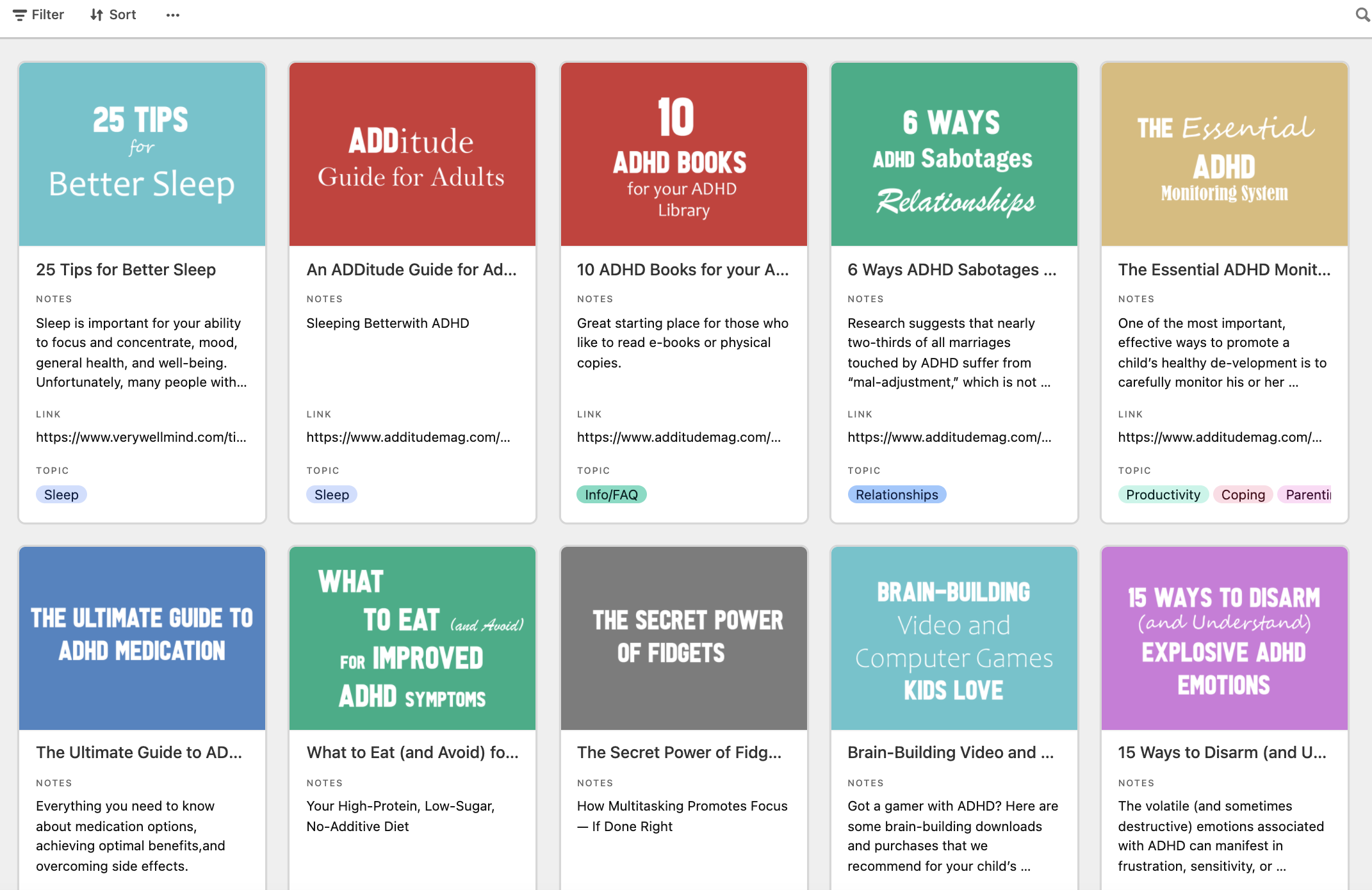 There were plenty more outstanding bases and templates in Universe, of course. The list above is just a snapshot of all the great content we had to choose from. In 2021 and every year, we thank our lucky stars for such an active, curious community, and for all you continue to contribute to Airtable. We can't wait to see what you share next.