'Airtable fanatics' instruct on content calendars, newsletter building, and editorial planning.
Chelsea Cole once tested project management tools the way she might test chimichurri recipes. Did one need a bit less olive oil or another a pinch of salt?
As late as 2019, the Portland-based food blogger used some bubbling mixture of Asana, plus Google Docs, Sheets, and Forms, to create content for her website. That site, A Duck's Oven, contains sous vide lessons and dozens of recipes, and logs roughly 50,000 page views per month.
When a fellow blogger told her about Airtable, Cole tried it out as a project management tool to produce her second cookbook, Sous Vide Meal Prep. Later she used it to plan and organize events like cookie exchanges.
Now she's dropped all the other tools and is a self-described "Airtable fanatic." This week she's leading her first Airtable for Food Bloggers Summit, where Cole, a co-host, and eight speakers will teach Airtable lessons on content creation—including editorial planning, newsletter building, goal-tracking, and more.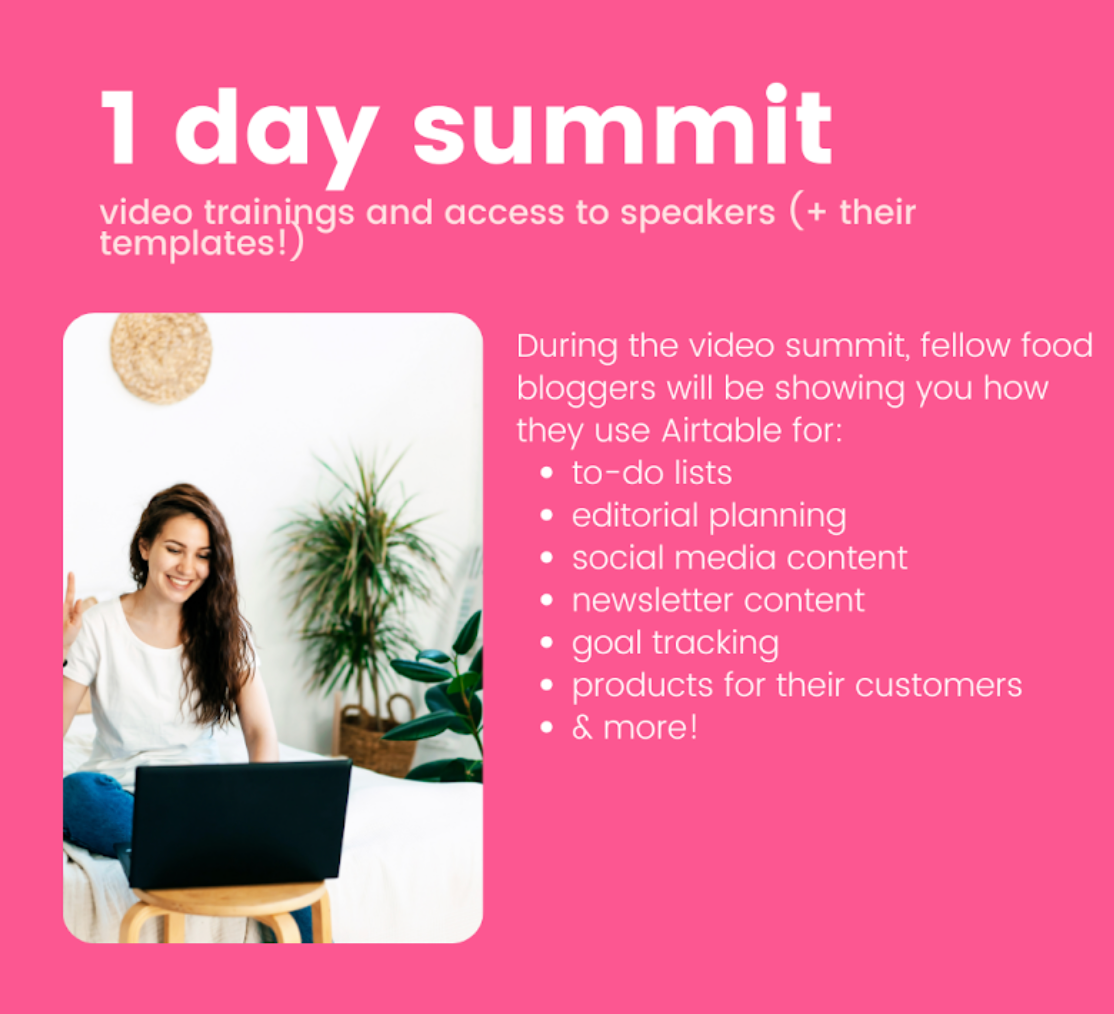 Cole started her blog as a college student at University of Oregon to encourage fellow students to think beyond boxed mac and cheese.
Today when she's juggling hundreds of recipes, an Airtable view is ideal. "I like being able to see everything in a grid or calendar view—especially when I'm planning," she says. "I tag every recipe with seasons or sous vide, so when I want to see all my summer recipes, there they are."
Cole can also slice and dice other information as she makes decisions about her fast-growing business. Which blog posts need updates? How many page views for each blog? What's the revenue from each aspect of her company? She monitors it all in an Airtable base. Cole also turns to Airtable for social media planning and grocery shopping.
She kept getting questions about how to use Airtable for blogging, so she and Cate Brubaker of the International Desserts Blog decided to launch the conference.
"We thought, let's just show people. It's an experiment," says Cole.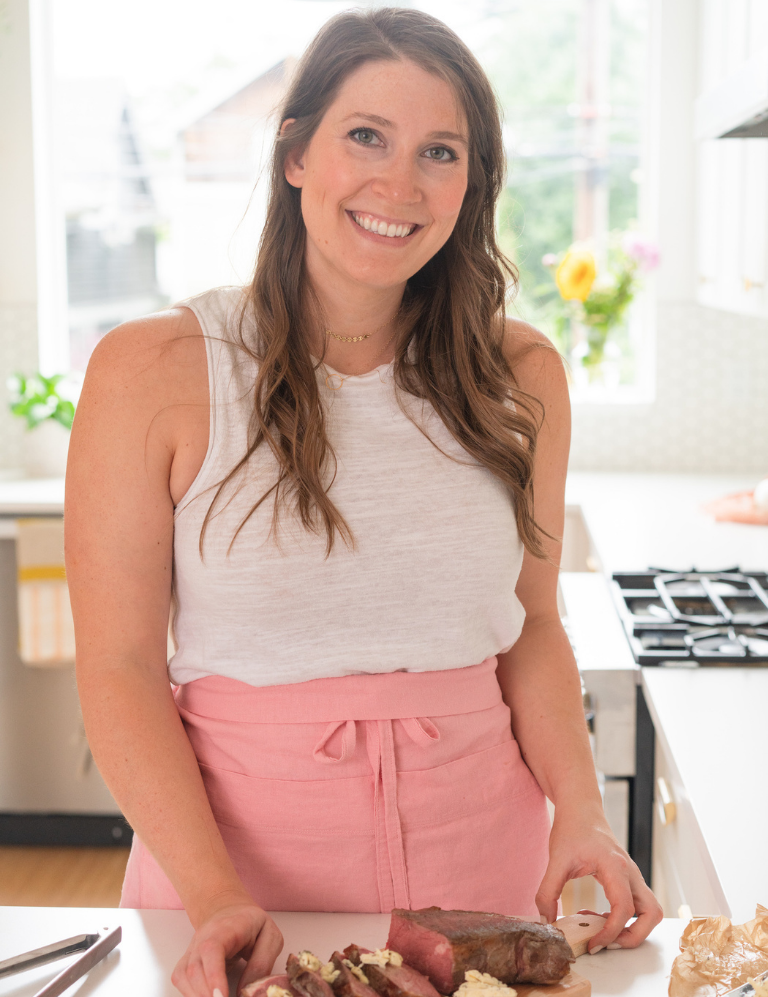 We thought, let's just show people. It's an experiment.
Chelsea's tips for running a food blog with Airtable
1. Organize your blogs first. "My blog post database is perhaps my favorite base," says Cole. If you're using Wordpress for blogging, you can easily export a file with all relevant information (title, URL, date posted, tags, etc.) for every blog post into Airtable. Try the integration here.
2. Get the Airtable app on your phone. Thanks to the app, Cole says she no longer uses a social media scheduler, and can update her to-do list while on the treadmill, or quickly add ideas to an editorial calendar while she's out and about.
3. Give yourself time to really explore what Airtable can do. Especially with interfaces, views, and field types. Her thought: there are likely many ways it can make running your blog and business easier that you're not currently taking advantage of.
Hungry for more? Check out our restaurant field guide and menu planning templates. Or a template tailor-made for running a blog.