We all love to set goals in the new year, and with Airtable you might find it easier than ever to check achievements off this year's list.
By organizing, visualizing, and dating the tasks you've set for yourself, you can feel more empowered to achieve them. With powerful collaboration features, you can accomplish your goals as a team or individually.
Here's the template to get started:
How should you set up your goals?
First, make sure they're smart! S.M.A.R.T. goals are specific, measurable, achievable, results-focused, and time-bound. We've set up fields in the 2019 Goals table to cover each parameter: goal type to make it specific, progress to make it measurable, tasks to achieve goal to make it achievable, image and notes to make it results focused, and target completion date to make it time-bound.
Here's how to make the goal setting template work for you:
Add all of your goals to a list under the "All Goals" view.
Set the goal type, target completion date, progress, notes, and more!
Click on the "+" button under the Tasks to Achieve Goal field and add new tasks to accomplish your goal.

Note: Since the "2019 Goals" and "Tasks to Achieve Goals" tables are linked, any tasks that you set in the "2019 Goals" table will automatically show up in the "Tasks Achieve Goals" table.

Visit the Bingo Board table to arrange tasks on your board. Open the "Make a new board!" and then open the form. You can now quickly add more boards.
Navigate to the "Bingo Board" table, choose your top 24 goals for 2019, look at the "Bingo Board" page designer block and find a customized bingo board for your top 2019 goals! Completed goals will display a 🔴 marker on top of them.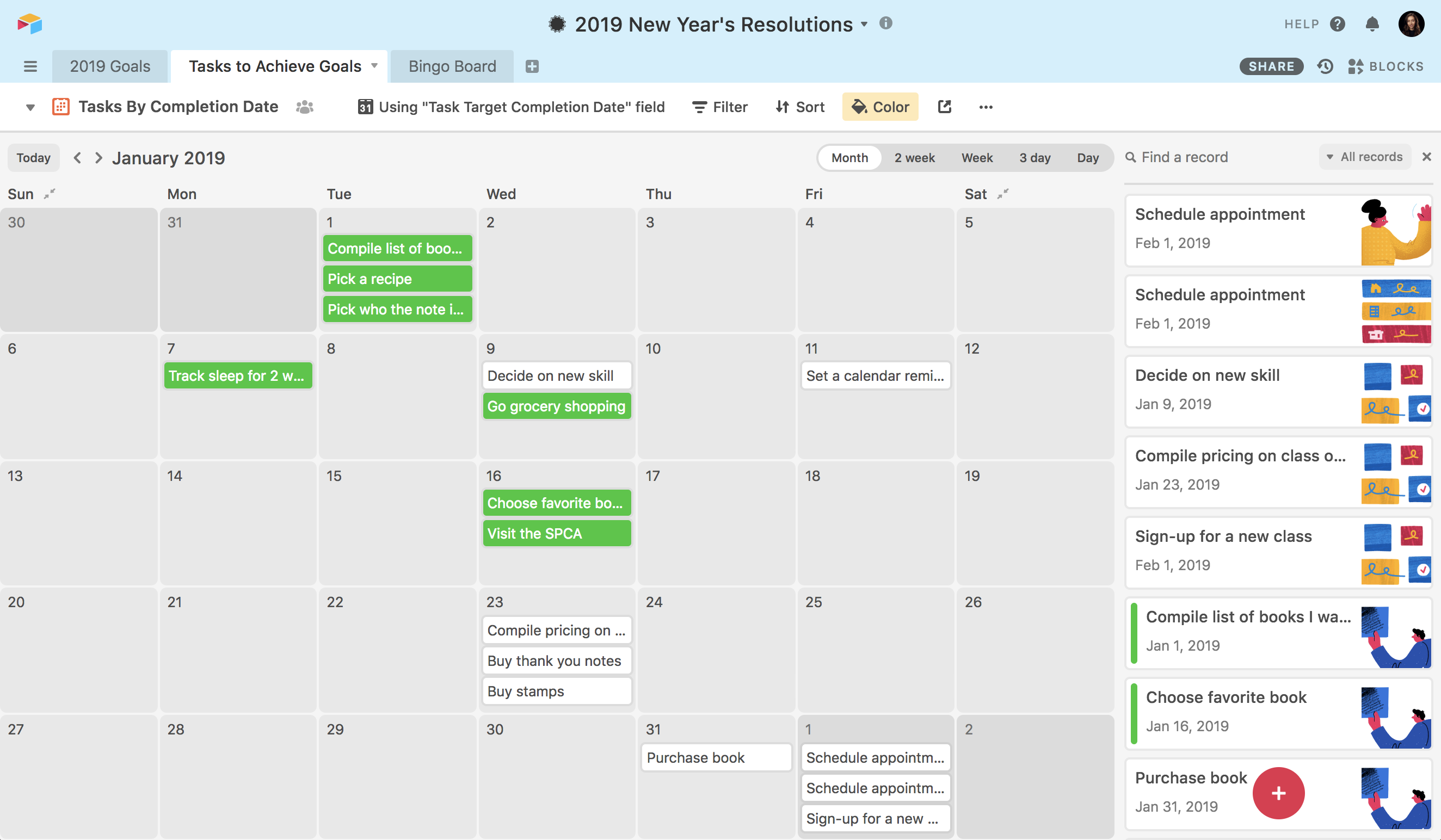 Next, get your team onboard:
Accountability buddies can help make sure you're steadily progressing in the direction of your goals, well after the new year motivation has faded away. Instead of hiding your goals away in a journal or notebook, add as collaborators to your New Years Resolutions base. You can even create specific views for each collaborator. Maybe your partner is holding your accountable for your health goals, while your best friend is holding you accountable for your professional ones. You can use read-only sharing to allow them to see only the goals they're directly involved in. If you're really feeling up for a challenge, open your goal setting up to your extended support system by setting up a form where friends and family can submit new goal ideas for you to achieve!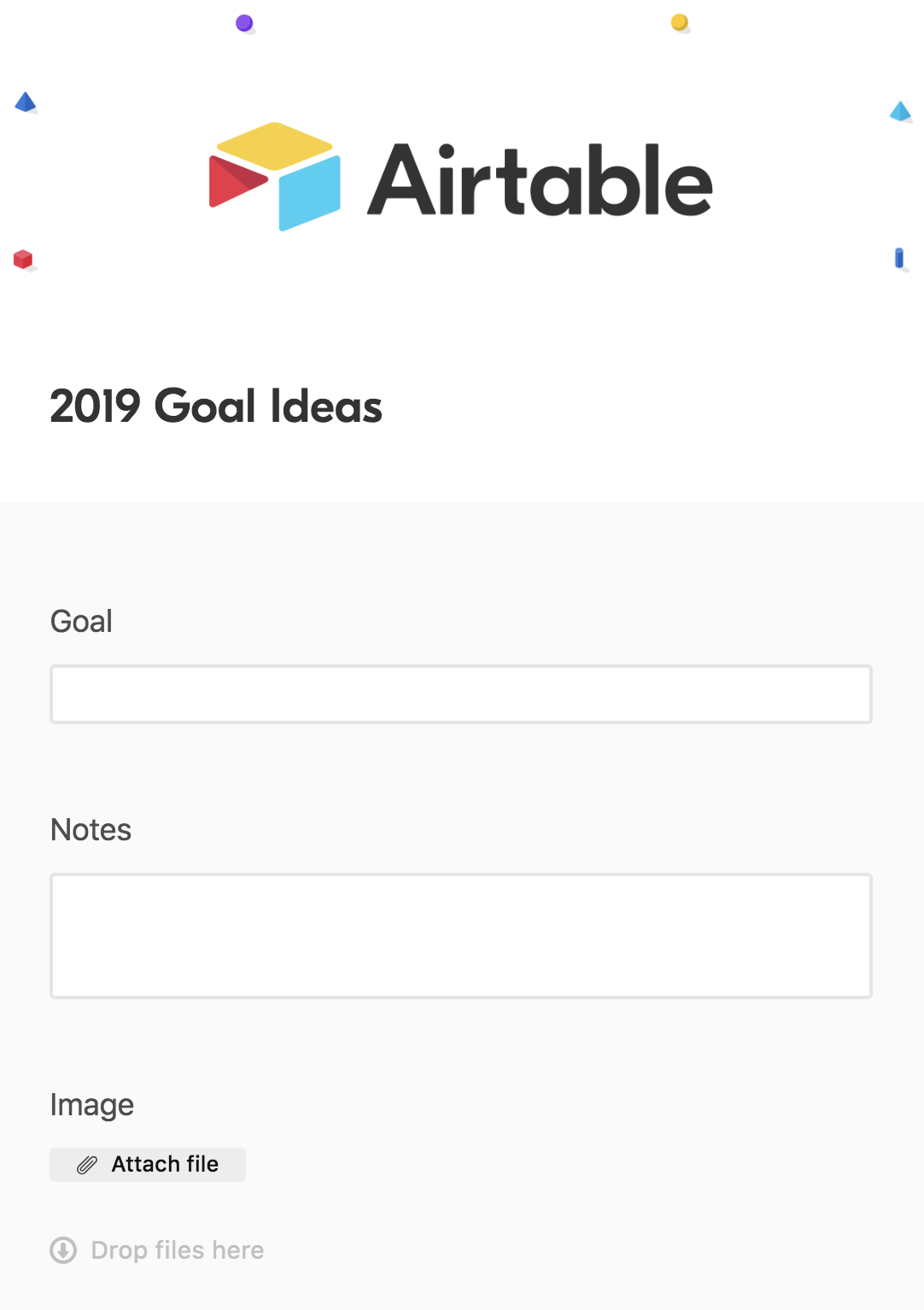 Once you've completed your goal-setting Bingo board, send us a screenshot here and we'll send you something extra special for using Airtable to achieve your 2019 resolutions!
Sign up for Airtable for free