Butler's advice for businesses: prioritize diversity every month of the year.
You can count on Madison Butler to post pithy insights to social media most days.
"I don't want to be resilient. I want to be asleep," she tweeted in mid-February, part of her ongoing denouncement of 'hustle culture.'
In January, she wrote: "The only person I'm competing with is me, and that is more than enough."
Butler, an unabashed "DEI truth-teller," is a sought-after speaker on diversity and HR topics through her consulting company, Blue Haired Unicorn. She's also Vice President of People + Impact (aka the "fairy jobmother") at Austin cannabis company GRAV. In-your-face is part of her brand.
Toward the end of 2021, one characteristically sharp tweet grew from a thought into two full-blown businesses.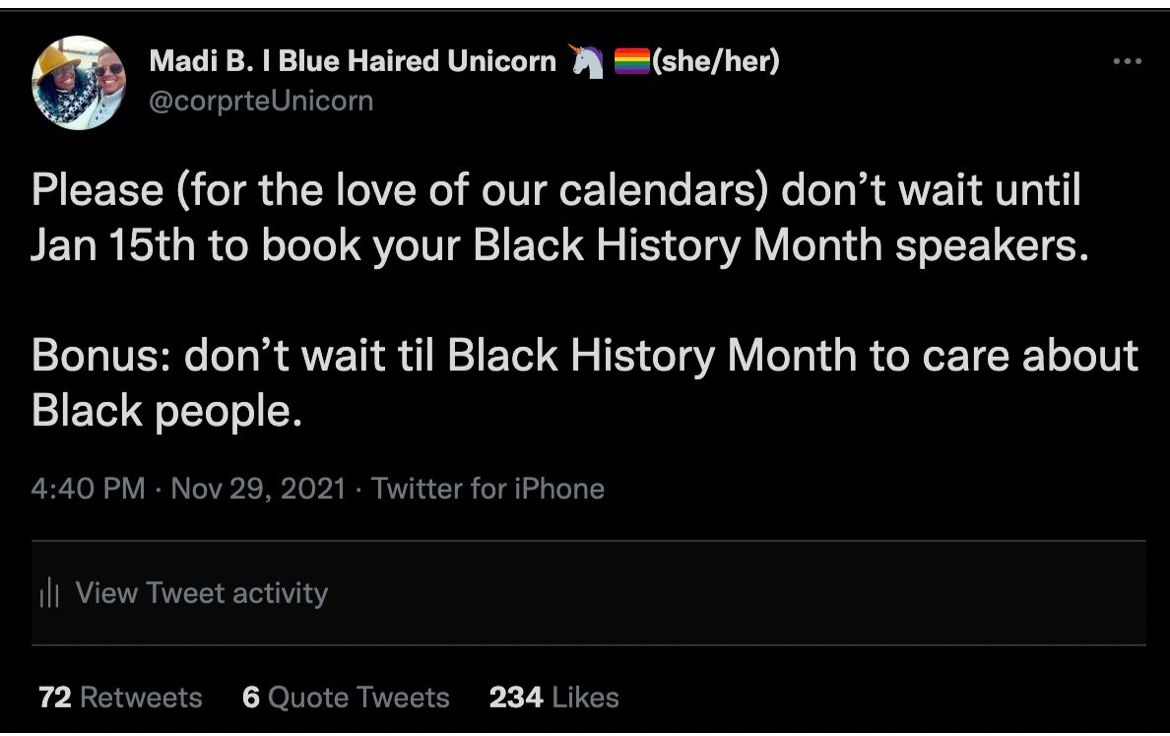 A longer version of the post on her LinkedIn page got nearly 2,000 likes. In a comment, Butler said she would compile a spreadsheet of Black speakers for anyone interested. Then, with help from ardent Airtable fan Chris Dancy, the spreadsheet transformed into two Airtable bases.

Those bases now power Butler's Black Speakers Collection—a resource for organizations seeking Black speakers for panels, conferences, and company talks— and the Black Executives Collection, a talent roster that can be filtered by industry.
Datasets to solve the 'pipeline problem'
The projects solve what Butler calls the "pipeline problem," the notion that companies (especially tech companies) lack diversity because there aren't enough qualified candidates to choose from.  
"I was just tired of the excuse—I can't find a Black speaker," Butler says. "I wanted to make sure they couldn't use that excuse anymore."
She began with 28 speakers on the list last fall, and the number ballooned to 1,100 within a month. Butler added a Typeform integration that lets speakers fill in their own info including photo, bio, speaking fee, and other details.
Three months later, Butler's base contains 2,144 speakers, with 200 in the base of Black executives. With Dancy's help, she can filter by speaker fees, expertise, or other parameters.
"I wanted to create a living, breathing database that event organizers could reference when booking speakers,"  she told Forbes.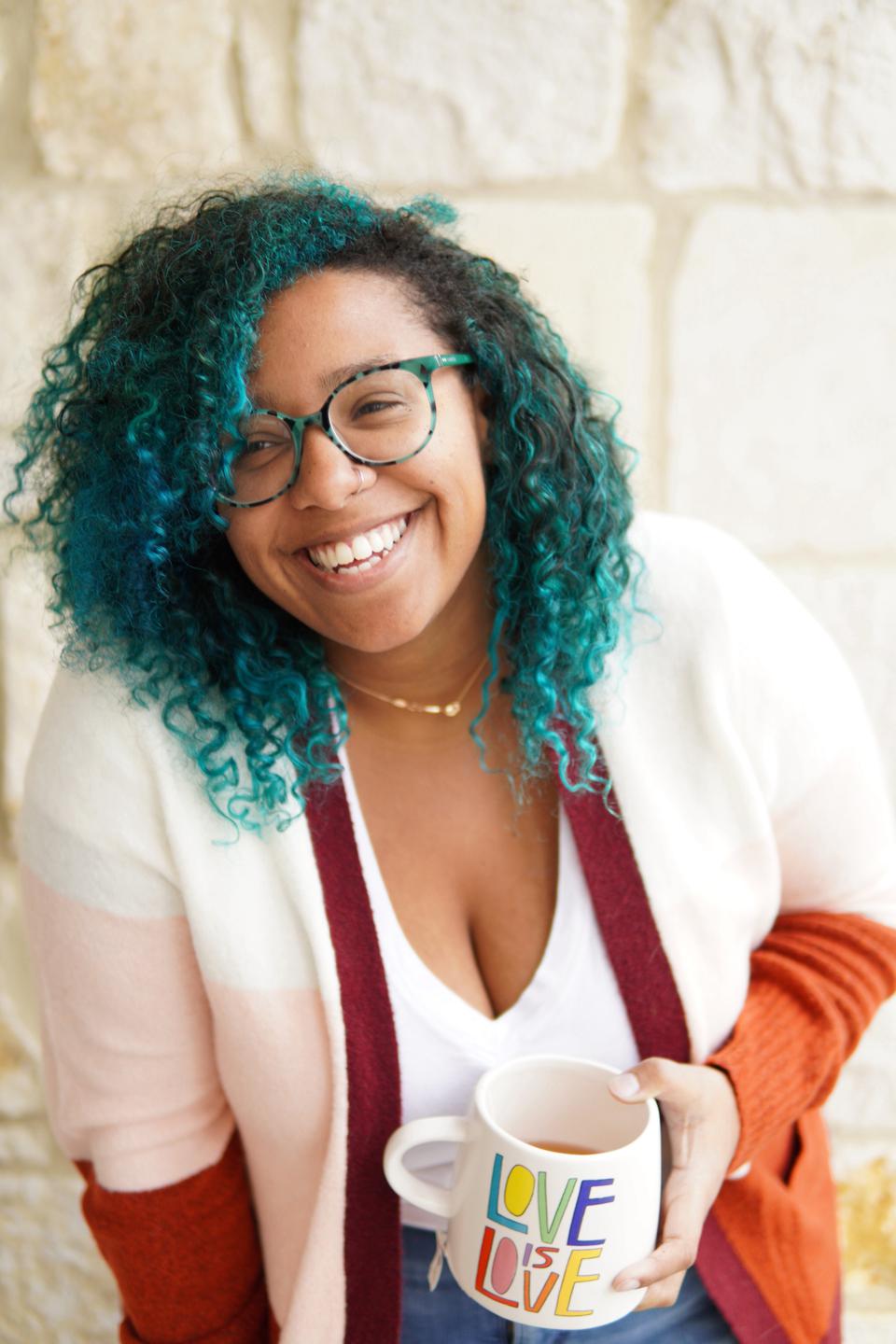 I wanted to create a living, breathing database that event organizers could reference when booking speakers.
Moving beyond DEI
Event organizers have reached out to find Black speakers on a variety of topics, not just diversity. And a few speakers have been booked multiple times through her website. "That has been the coolest part of watching it grow," Butler says. "Black folks also speak on topics that aren't DEI."
It's been a busy stretch for Butler. She's working full time, building two businesses on the side, and still consulting, helping companies create more inclusive cultures. To top it off, she's writing a book. The topic? Finding her voice, and experiencing the world as a Black woman in a predominantly white culture. She aims to finish the book this year.  
Her one bit of advice for business leaders?
"Reminder…," she tweeted recently. "Black speakers every month, not just Black History Month."