Airtable celebrates Black History Month with spotlights of Frauvis and Nextplay.
This year, Airtable's Commemorative Observance team is excited to wrap up Black History Month by sharing the stories of two of the amazing organizations out there powered by Airtable: Frauvis and Nextplay.

Frauvis and Nextplay are two organizations that were created by Black founders. We interviewed Naya Moss, whose pronouns are she/her, and Lesley Toche, whose pronouns are he/him, about their work, Black History Month, and how they're using Airtable.
Frauvis Spotlight
Tell us more about Frauvis.
Frauvis is a Job Board, Newsletter, and Community For Black Womxn in Tech and Allies.

Our focus is guiding and supporting Black Womxn through attaining and retaining technical roles at diverse and inclusive companies.

We are a bootstrapped company of one. I first had the idea of Frauvis while working at a fintech startup in New York City in 2017. The company was seemingly on its way out, and I was looking for a new venture. I noticed the well-connected network white employees had and how quickly they were able to find new positions.
Well into my career, I realized I only had two jobs working with other Black folks and had never worked with another Black woman in tech. I began to join women in tech communities and saw how Black women were always overtalked, overshadowed, and often overlooked. I didn't know of a community that catered specifically to Black women and provided a space designed to network, upskill, and grow in technical positions.
Frauvis was officially founded in 2018 initially by me reaching out to Black women and asking if they wanted to meet up and chat. From talking to other Black women in tech, it became clearer what was needed to see more womxn like me attain and retain in technical roles.

How does your organization use Airtable?
I love Airtable for many reasons, one being that it's incredibly flexible. We use Airtable as our backend and core for managing our job board, CRM, community, newsletter, and events.

Job Board
We use Airtable as the backend to our job board. Vetting and researching companies, keeping track and monitoring their jobs, Glassdoor reviews, blind reviews, and more to help us decide how to work with companies.

Newsletter and Resources Aggregator
Every two weeks, we share highlights of Black womxn in tech, Black tech news, resources, conferences, and jobs. The Airtable clipper and scripts have played a huge part in saving me time on curation and formatting our newsletter.

Community and CRM
Airtable serves as our CRM, managing our community members, partnerships, and event hosts. I also use Airtable to track the progress of our members' career journey to create a personalized experience.

Data Subject Deletion Request and Privacy
Each member and newsletter subscriber has a tag to all the different services making it easy to respect privacy and deletion request.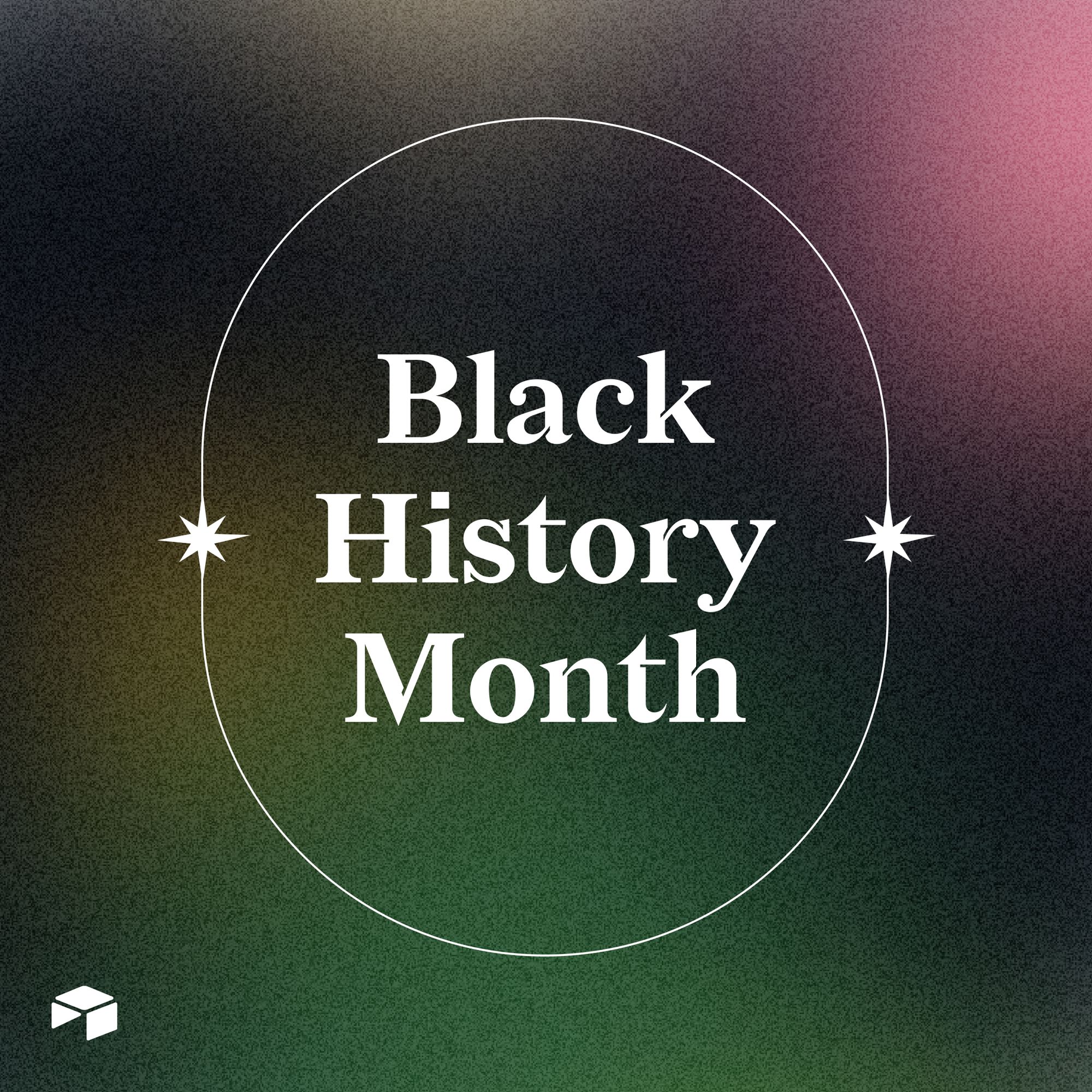 What does Black History Month mean to you?
Shortly after the murder of George Floyd, Frauvis, like many Black businesses, saw a huge spike of companies interested in working with us. But that was very short-lived. It lasted for 6months-1year, then we never saw those companies return.
Over the year, as racial tensions in the US subsided, we started to see more companies do what is comfortable—work with job boards who don't ask the tough questions and don't hold them accountable.

Occasionally, we come across a company wanting to partner and post open roles with us. Then when we reiterate that we specifically cater to Black women in technical roles, they ghost us or ask can we open our job board to all diverse folks. We shortly after see them post jobs on "more general" diversity communities/job boards.

I would like to see more companies be serious about recruiting, retaining, and promoting Black womxn in technical roles—not just roles centered around generalized DEI and HR.

What does Black history month mean to me? For me, Black history month is a month of awareness that action is needed to move forward the Black Diaspora, but it shouldn't stop in February, or October for the UK. Black history should be recognized all year round because we are Black all year round, and so are the many injustices we experience.
---
Nextplay Spotlight
Tell us more about Nextplay.
Nextplay is the leading recruitment firm for Black & Latinx tech talent—software engineers, sales, operations etc. Nextplay is closing the wealth gap by connecting Black & Latinx professionals with their dream jobs in the tech industry. We've got a global community of tens of thousands of Black & Latinx professionals in the tech industry. We connect talent with opportunity through networking events centered around live entertainment and Nextplay Connect, our direct recruiting arm. We've hosted 40+ events in 3 continents (North America, Europe, Africa), partnered with 100+ top tech companies and exposed thousands of Black & Latinx professionals with tech jobs.

How does your organization use Airtable?
Airtable has been instrumental to everything we do and we've used it for the past five years. We use it for sales prospecting/pipelining, creating a talent database and managing various projects within our organization. Airtable is the single source of truth for our company data, and we use it to house all forms and vendor assets for our events.

What does Black History Month mean to you?
Black History Month is an opportunity to reflect on the sacrifices and achievements of our ancestors. Without them, we wouldn't have the opportunities we currently enjoy today. Equally as important, Black History Month is an opportunity to think about the world we'd like to live in and put together a plan to realize our vision.