cred, a specialized agency focused entirely on events, uses Airtable to connect passionate speakers with the best speaking opportunities for building their brands.
While running marketing inhouse at a San Francisco tech firm, Caitlin Bartley noticed that, despite pitching occasional conferences for their CEO, the company never prioritized speaking, nor capitalized on the opportunities. Later, after moving into strategic planning at a creative agency abroad, she witnessed firsthand how clear messaging and powerful branding contributed to a brand's success.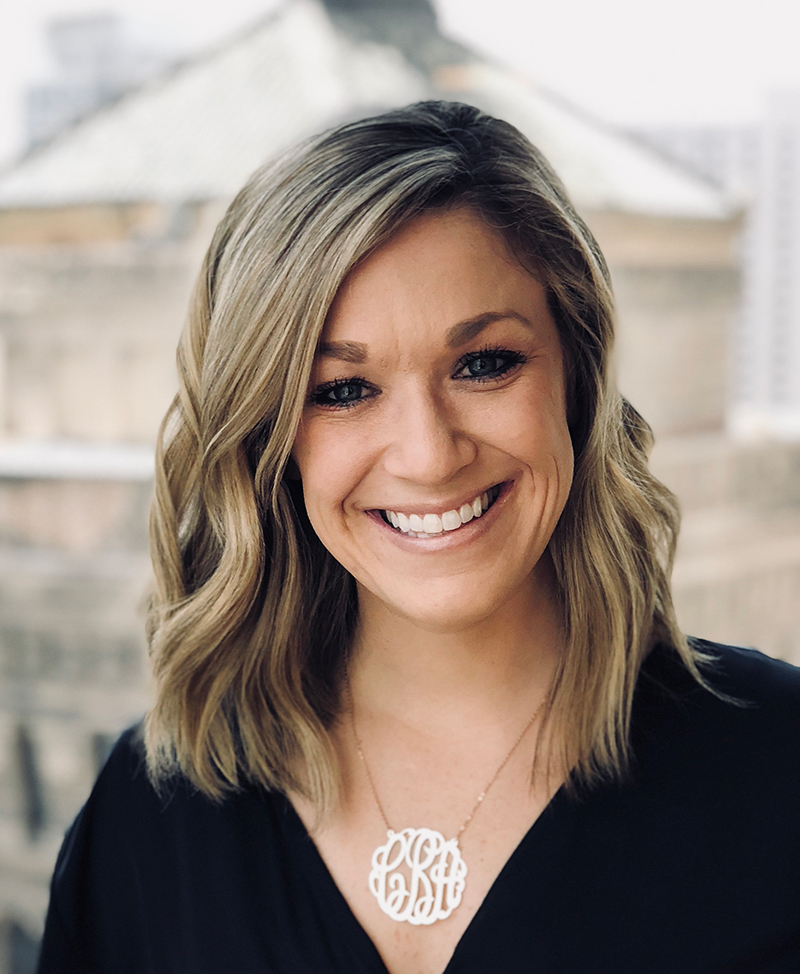 Bartley channeled these two experiences into the creation of cred. As CEO of cred, she has built a specialized agency that focuses on connecting speakers with the right speaking engagements, aimed at building their brands.
"We work with clients to strategize how they want to position themselves in their industry, and how we can build awareness for their brand through events and speaking," Bartley says.
All of the matchmaking, event-planning, and more happens in Airtable, which acts as cred's intuitive, flexible, and scalable central hub. "We each spend half our day in Airtable—no joke. Our business is entirely reliant on it—from a record-keeping perspective, a research perspective, and even from a financial planning and forecasting perspective," Bartley says.
It was clear from the early stages that her fledgling business idea would need to be database-driven. She was desperate for "a massive Excel sheet" that could first and foremost track all event and conference information, deadlines, and submission criteria, but also tag potential speakers for upcoming events—a particularly useful feature for mapping out their year. Excel was useful for compiling data, but ultimately too static to create the relationships she needed. After scouting numerous options, Bartley found Airtable to be the best fit due to its ability to fit hypothetical business objectives as cred scaled up.
"We tried to be forward-thinking—and blue sky!—while we were building our foundation: 'Once we have thousands of events in this database, and hundreds of speakers that we are working with, how can we make this matchmaking process as efficient and scalable as possible?'" she says.
Bartley's first task was to set up tables for storing event information and client profiles. Once she established a basic structure for these tables, she created a form to populate them. cred sends the form to new clients as a part of their onboarding process to obtain general information, such as name, bio, and headshot. Once a client submits the form, the appropriate fields automatically populate within the table—cred employees can then enter additional information as they further flesh out each profile.
As cred has grown, they regularly find new ways to maximize their robust database of over 7,500 events—itself a unique and valuable selling point for potential clients.
Next, Bartley needed to make the tables talk to each other. She used linked record fields to connect speakers and events—which live in different tables of the base—allowing the team to access a wealth of interconnected information. The ability to track this information in real time has made client reporting a breeze. "We email monthly reports to every client. We can easily pull everything we've pitched, everything we've submitted, everything we've confirmed, right here," Bartley says.
As cred has grown, they regularly find new ways to maximize their robust database of over 7,500 events—itself a unique and valuable selling point for potential clients. Employees are able to conduct research using views, which combine filtering and grouping functions to display information based on specific needs. If a client wants cred to focus on speaking engagements at retail events happening in San Francisco in the next six months, Bartley and her team can easily pull up events matching those exact criteria in seconds.
Now three years old, cred is thriving and has further expanded into event planning and management services. Grouping pays additional dividends when combined with a checkbox, allowing employees to assign tasks to certain people and gauge progress towards accomplishing specific goals.
The team meets at the end of each week to evaluate progress, communicate upcoming submission deadlines, celebrate wins, and more. Confirmed engagements for clients are also displayed in a calendar view, which incorporates a Zapier integration that pulls event information into their Google Calendar, creating a visual representation of every client's speaking schedule, available to the entire team. cred even built their financial forecasting model from their database, using information about each client, like retainer fees, to calculate monthly recurring revenue and forecast the rest of the financial year.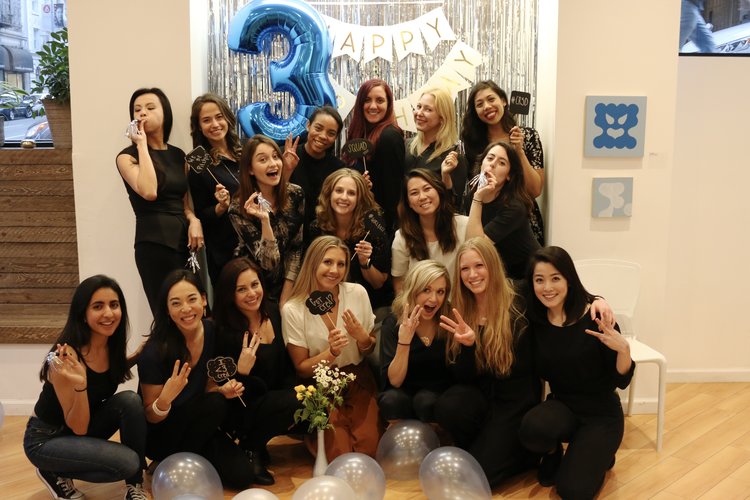 As they close in on their vision of becoming the most-recognized events business in the space, they continue to find new, dynamic use cases for Airtable. "It presents so many opportunities to slice and dice the data and information exactly the way that they need it," Bartley says. "Now we can really capture all useful information as our business scales, from big picture all the way down to a granular level. I don't know of another tool that would give us everything in one platform like Airtable does."
Sign up for Airtable for free