We teamed up with NetBase Quid for insights.
As show host Snoop Dogg said recently, the "NFL of music" has begun. And Airtable will be calling plays all season.
In late March, NBC kicked off its American Song Contest—a Eurovision-style reality show in which musicians from all 50 states and five U.S. territories compete to see who can come up with the best song. Viewers vote for their favorites. Elimination happens in March Madness-style rounds at the end of the show in May.
The show's hosts are rap royalty Snoop Dogg, along with Grammy winner Kelly Clarkson, who launched her career after she won a similar style show, ABC's American Idol.
Aggregating insights in Airtable
It got us thinking: Could we pull data into an Airtable base in a way that gives meaningful insights into the show or what's happening behind the scenes? Since it's reality TV, we wanted to know how the world was reacting in real-time.
After all, plenty of people already use Airtable to rate and take notes on movies and TV shows, and they use our template to see relationships between stars in their favorite films. Because it can integrate data from a wide variety of sources, Airtable serves as a single source of truth in any sprawling project, the place where you can aggregate and visualize all kinds of information.  
In this case, we wanted to analyze changes in a contestant's social media following before and after a show appearance. Which contestants might score big on social media but not with the voting public? How will sentiment about the program or contestants change over the show's eight-week run?
For extra analytics firepower, we partnered with social-listening company NetBase Quid. NetBase Quid uses artificial intelligence to sift through billions of data sources—including global news outlets and social media platforms—to give companies a sense for how their brands are being perceived by the public.
NetBase Quid is sending over data each week, which we're pouring into an Airtable base.
Social media winners and losers
Using integrations with Twitter, Instagram, YouTube, Spotify, and others, we built a baseline of information about all the show's contestants (plus the hosts). We recorded their social media follower counts before the start of the show and have been watching and taking notes in Airtable as the data changes.
A few episodes in, we've spotted some patterns.
The show's contestant pool includes plenty of up-and-coming acts, competing with a handful of more established artists. Michael Bolton is representing Connecticut (remember "How Am I Supposed to Live Without You?"), and singer Sisqo is repping Maryland (he had the 2000 hit "The Thong Song"). As you might expect, the established acts didn't gain nearly as many new social media followers after show appearances as the up-and-comers.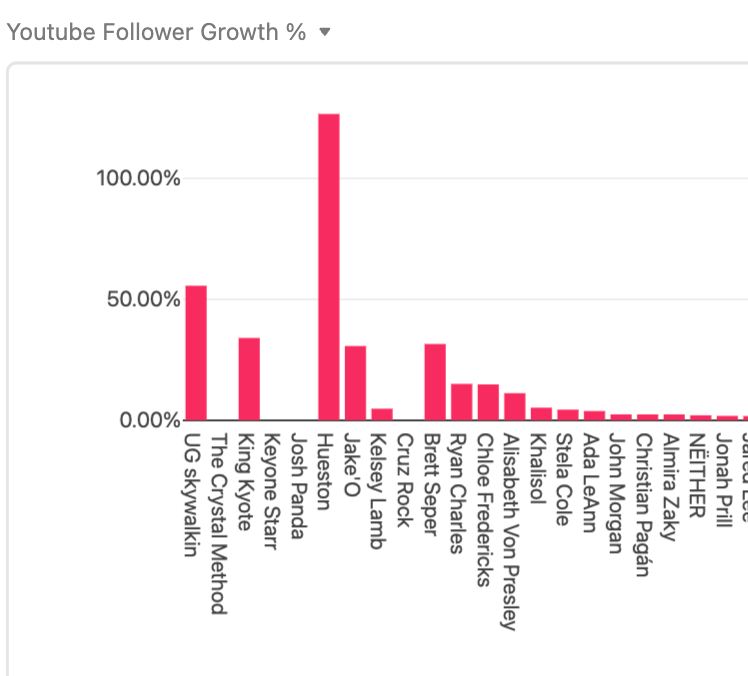 The biggest gainers on social media after the March 21 episode included the relatively unknown Hueston, a singer representing Rhode Island and the first contestant picked to advance to the next round. After an appearance on that same show, Michael Bolton's social media numbers barely budged. But Indianapolis rapper UG Skywalkin got a huge boost.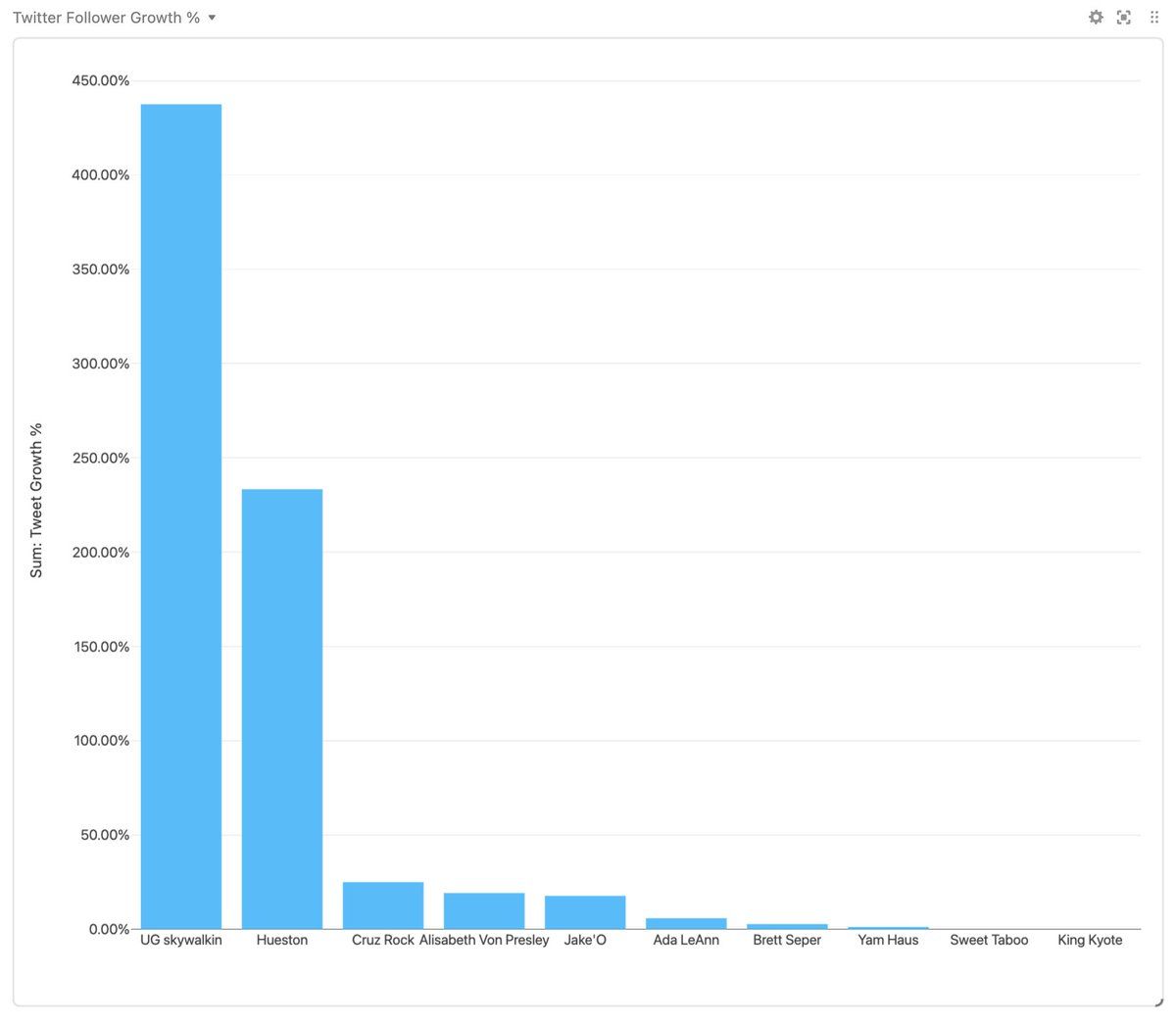 Interestingly, there were also some losers—i.e., contestants like Bri Steves who either lost followers or deleted social posts during the show's first week.
In Airtable, we could track plenty of other phenomena, like the social media power of K-pop fans, who came out in force to support Oklahoma K-pop singer AleXa. The Tulsa native's mother is South Korean, and her father is Russian-American. After dazzling acrobatics during her performance of "Wonderland", AleXa moves to the semifinal round of competition.
According NetBase Quid, AleXa was the most retweeted of all show contestants in a 24-hour period in late March, and her name was one of the top words associated with the show on all social media platforms.
In Airtable, we've watched AleXa's social media numbers snowball. She gained 18,338 TikTok followers since we started tracking her on March 17, and she crossed the 1 million-follower mark on TikTok just five days after the first show aired.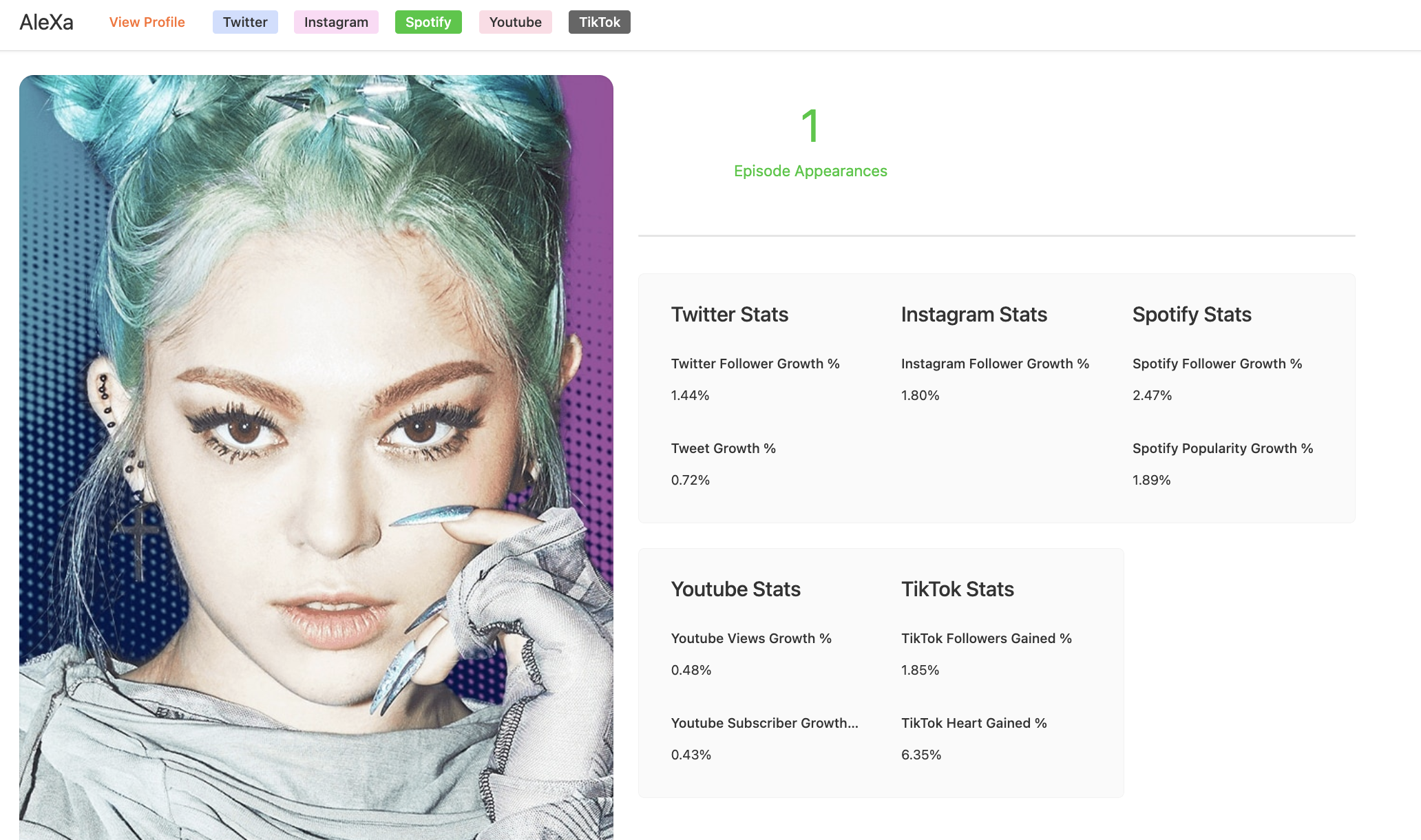 What the world thinks of Kelly and Snoop
We also wanted to track how the world felt about the two celebrity hosts, Snoop Dogg and Kelly Clarkson.
Clarkson, a Grammy winner whose daytime talk show will bump Ellen Degeneres out of her spot this year, has been a musical force since 2002.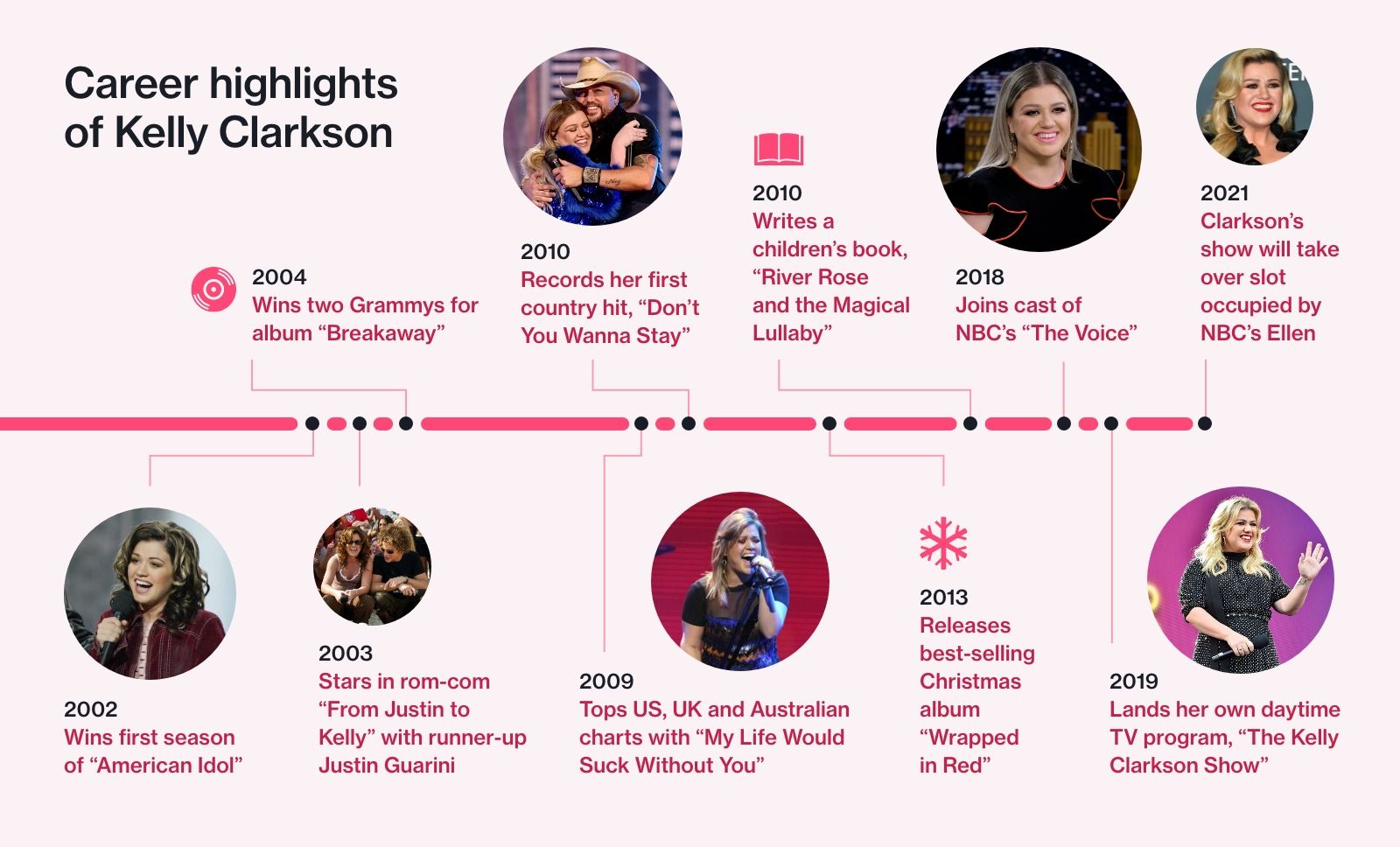 The world has been listening longer to actor, rapper, and herbal enthusiast Snoop Dogg, who's been on the scene since 1992.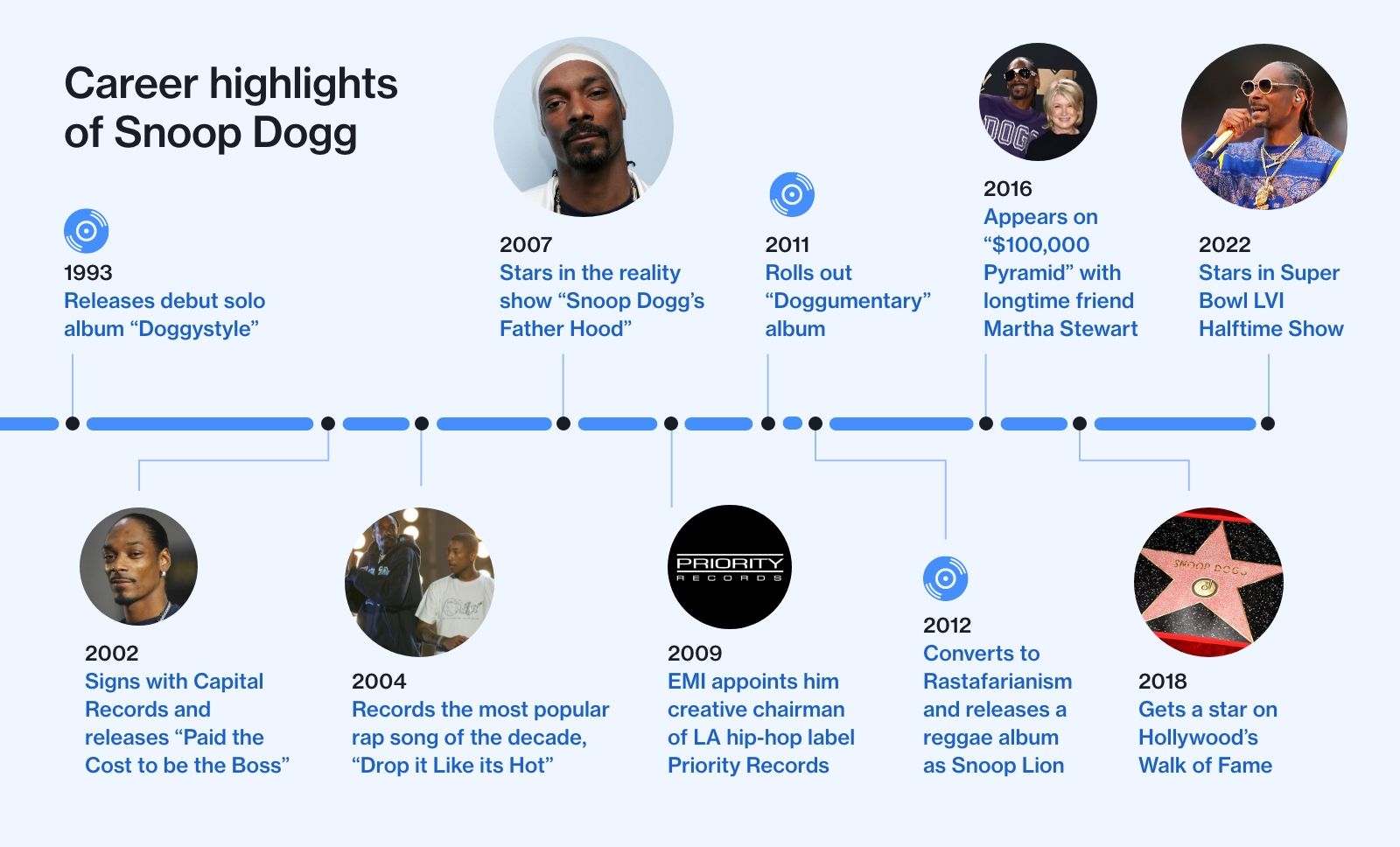 To see where public opinion stood just before the show started, we grabbed the past 2 years of Netbase Quid's data from global news sources, along with sentiment in that data, and viewed it in an Airtable base.
Despite the fact that Snoop Dogg just made a Super Bowl halftime appearance, global audiences had a slightly more positive impression of Clarkson.
As the show continues, we'll watch to see if that sentiment shifts.
What's next?
We'll have insights into show ratings, where conversations are happening geographically, and the influence of TikTok as we track the American Song Contest.

See how the artists' social media numbers are changing here.
Follow Airtable on Twitter or Instagram to join in and let us know what else we should track.