Advice from the pros on how to start your own video team.
Video gives you the ability to make a personal and emotional connection with thousands of people at once. But it can be intimidating to start making videos as a business. You might worry that your business doesn't have anything worth making a video about. You might not know what gear you need. Maybe your team is just camera-shy.
Video production should empower you, not scare you. To get you started, we asked some of the leading in-house video teams about the five questions you should ask yourself when building a video production team for the very first time. Read on to find out what Ben Hillman from Price Intelligently, Taylor Morgan from GoAnimate, Anton Eliasson from Shakr, and Chris Savage from Wistia have to say about getting a video production team off the ground.
1. How sure are we about what we're trying to create?
Even if you know you want to start making videos, you might not have all the details ironed out. Do you have a topic for your videos? Do you have ideas for the exact shots you want to use?
If you're not sure about these details, you might want to consider hiring a contractor rather than in-house videographers.
Video contractors have the expertise to listen to the goals you might have for your video and develop them into a polished and engaging finished product. If you're just starting out with video and aren't yet committed to making video part of your long-term strategy, contracting can be a smart way to get one or two professional videos under your belt that go well with your existing brand.
On the other hand, says Ben Hillman from Price Intelligently, bringing onboard a full-time videographer can help you develop a consistent video style and strategy in the long run.
It's one thing to say 'We need to do video,' whereas the right thing to say would be, 'How do we use video?' Hiring a full-time video creator gives that person the security and trust of creating a media empire. Instead of having a video contractor work for you, a full-time employee is someone who will work with you.
It's easier to develop a signature video style and visual brand over time if you have a full-time videographer who serves as the leader of every video you make.
Being honest from the get-go about what your goals for video are, and how firm your creative vision is, will provide you with clear guidance on whether it's better to build a full-time team or just get some outside help.
2. What should my budget be?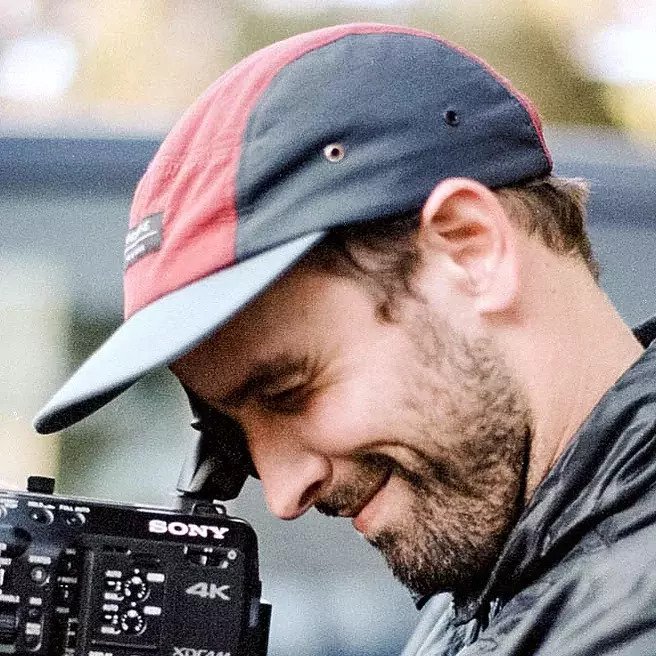 Video production is the kind of thing with virtually no upper bound on the amount of capital you can invest in it. So when you're just starting out, you should set firm guidelines on how much money you're willing to spend and what you'll be spending it on.
According to GoAnimate's Video Producer, Taylor Morgan, there are three big-ticket items you shouldn't skimp on when you start making videos: camera, lighting, and microphones.
Camera
When it comes to cameras, Morgan emphasizes that you should get a camera that's made for video creation, not a photo camera that's been enabled to shoot video.
"Photo cameras are missing a slew of features that a video-oriented camera has, such as professional audio inputs (XLR), video outputs (HDMI, SDI), exposure monitoring tools (Waveform, Zebra, Histogram), more robust video codecs, and colorspace, just to name a few," says Morgan.
You can get a quality video camera for less than $5,000 if you're on a budget—just make sure it's a true video camera.
Some affordable options include the Panasonic HC-V770 HD Camcorder ($498), the Canon VIXIA HF R600 ($238), and the Panasonic HC-V750K ($498).
Lighting
Your videos won't look good without quality lighting. Of course, the cheapest way to tick this box is by using natural light. If you're indoors, though, Morgan recommends that you use at least a three-light setup: "two larger lights—500W lights, for example—and one smaller light—250W." You can get these for as low as a few hundred dollars, but you can pay into the thousands if you spring for a setup with more lights or higher-quality lights.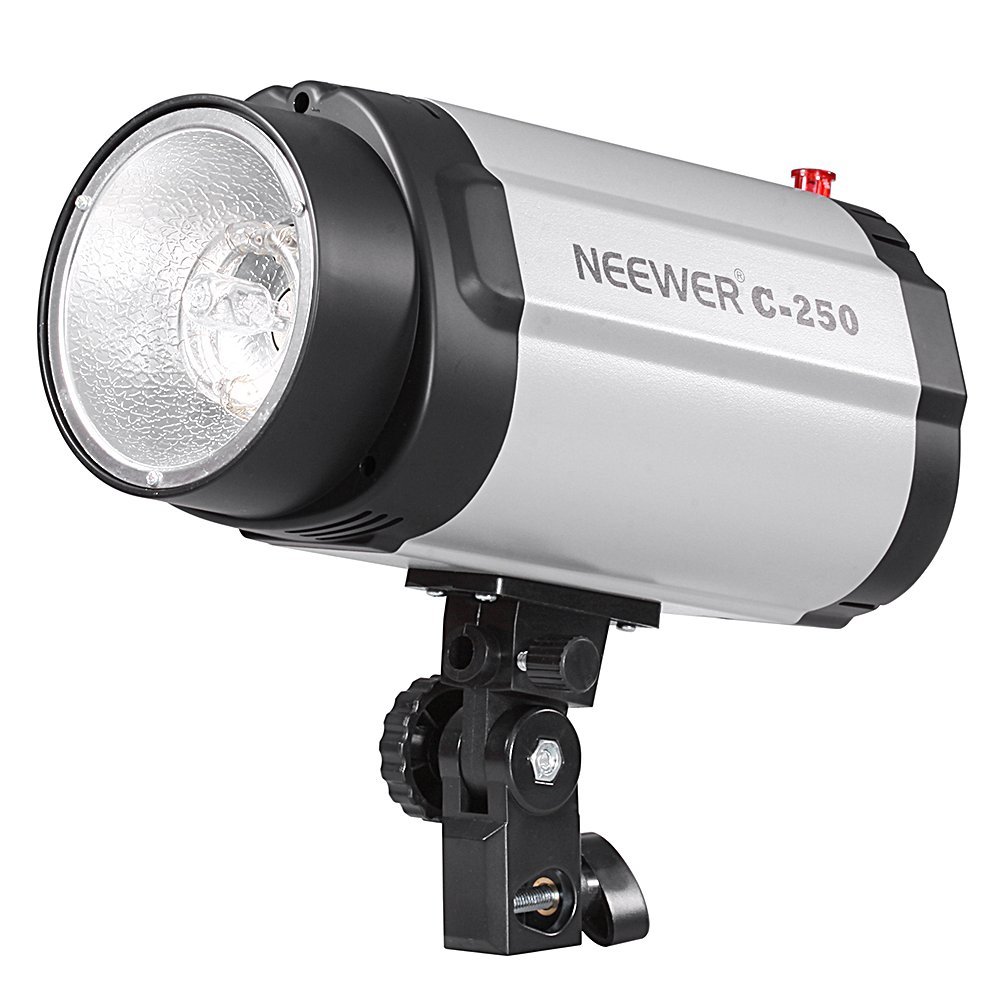 Here are some good options: the LimoStudio Photo Video Studio Photography 500 Watt Premium 2 x White Reflector Diffuser Umbrella Light Kit ($99), the Emart 600W Photography Photo Video Portrait Studio Day Light Umbrella Continuous Lighting Kit ($56), and the Neewer 250W Studio Flash/Strobe Modeling Light ($59).
Microphones
A video with great audio and bad picture quality is far more watchable than a beautifully shot video with bad audio.
Lastly, good microphones are key to having good audio. According to Morgan, poor audio will cripple your video even worse than poor visuals will: "a video with great audio and bad picture quality is far more watchable than a beautifully shot video with bad audio." He recommends a shotgun microphone for general use, which you can get for around $200. If your videos feature a lot of interviews, though, he advises that you spring for a wireless lavalier microphone, which starts at around $400.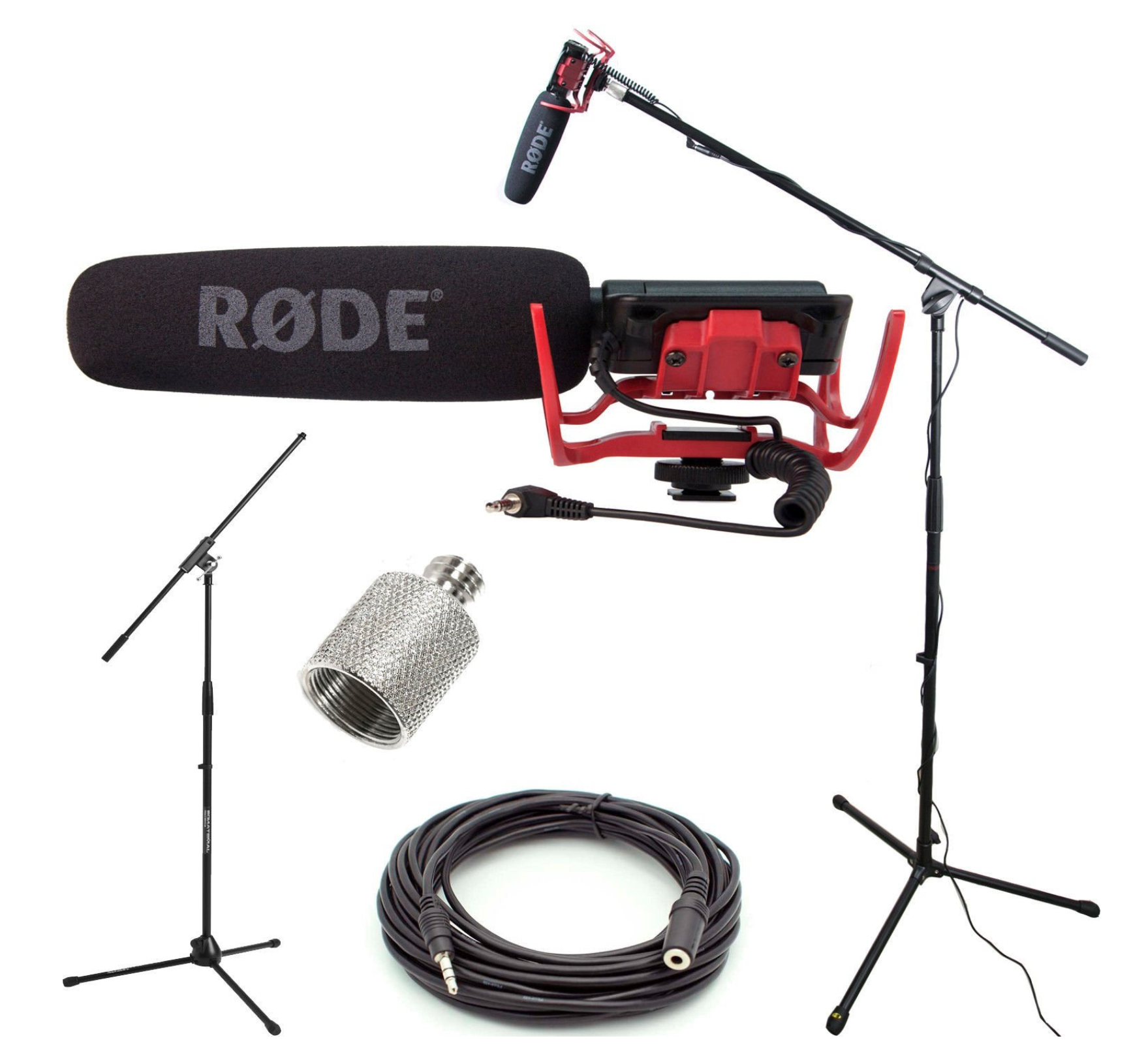 Some affordable options include the RODE VideoMic Studio Boom Kit ($179), the Audio-Technica AT875R Line + Gradient Condenser Microphone ($169), and the Shure BLX14/CVL-H10 Wireless System with CVL Lavalier Microphone ($299).
Video is a strategy that can carry your brand far in the long-term. So, even if these price tags seem a little high, think of it as an investment in a whole new way to represent yourself online.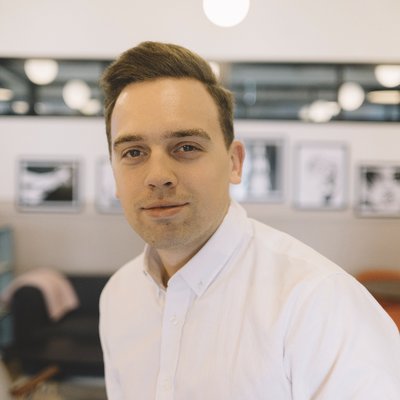 If you're not able to put in this much capital upfront, though, you shouldn't give up on video. Try soft-testing video with something as simple as your cell phone; you can always upgrade once you're more confident in the return on investment.
With today's technology, you don't need to start with expensive camera gear, fancy lighting rods, or complicated editing software. Today all of us have 4K video cameras in our pockets (our smartphones), and online video editors make putting it all together easy.
3. How will we measure our videos' success?
What do you want to achieve with your videos, and how will you know when you've achieved it?
Ultimately, you want your videos to lead to new business, but it's hard to tell whether you're on the right path, especially in the early days—you might need to build up a decent amount of video content before you see bottom-line results.
But there are some metrics that can tell you whether you're on the right track. The team at Wistia has six video metrics you can use to track various kinds of success.
View count: the number of people who have seen your video tells you whether you're succeeding in reaching a large audience.
Engagement: the percentage of your video that people watch tells you about the overall quality of your video—if people all stop watching at a certain point, there might be a quality issue there.
Play rate: the percentage of page visitors who play a video you've embedded there tells you how relevant the video is to the rest of the page's content.
Overall site metrics: site metrics like bounce rate, time spent on pages, and conversations should gradually increase over time if your videos are keeping people engaged on your website
Social sharing: the number of times people share your videos on sites like Facebook can give you a sense of how much your content is spreading through word-of-mouth.
Comments: the comments sections of pages with your videos can tell you whether they're resonating with your audience, whether your audience feels comfortble engaging your brand, and what topics they might want to see a video about next.
But there's no need to overwhelm yourself with analytics right away. Don't be afraid to stretch creatively and not focus on metrics for your first few videos—once you've published a few videos, it'll be easier to see which your audience is responding to and which they aren't.
4. What will our videos' style be?
When you're stretching creatively, ask yourself: what kind of style do you want to develop in your videos? Is there a signature kind of cinematography you want to be known for? Do you want to focus on a particular kind of video, like how-to guides or interviews?
This isn't a question you can answer before making your first video: it's a question that you should keep in mind as you make your first few, though.
It's certainly important to give videos some kind of unity or similar look and feel, but that tends to happen naturally if you have the same person or people producing your videos. As a startup evolves to have visual brand standards, it becomes easier to create that unity across all videos being produced.
Make your first video without thinking too much about what the style of it should be. Just try to make a video that does what you want it to do.
While having one person or team run all of your videos is going to be one of the best ways to create a unified style, you can also help the process along by documenting your design/creative decisions for every video. Good documentation will make it easy to develop a clear visual brand, even if you use a variety of video production contractors over time.
Eventually, as your brand evolves, people will be able to watch the first few seconds of a video and immediately recognize it as belonging to your company—and that's when video will start generating serious returns for you.
5. What will our videos be about?
In the end, you might just be nervous about what you would make videos about. You might not think that software products are conducive to engaging video content.
Not true! First, you don't need to reinvent the wheel to make a successful video: look to existing, successful videos for inspiration.
"A YouTube search for 'How to shoot video' results in 25 million results," says Hillman. "The average number of subscribers someone has who is making that type of video is 500,000. Clearly, there is enough of the pie to go around. I would suggest that you get your feet wet by doing what other people are doing but in your own way."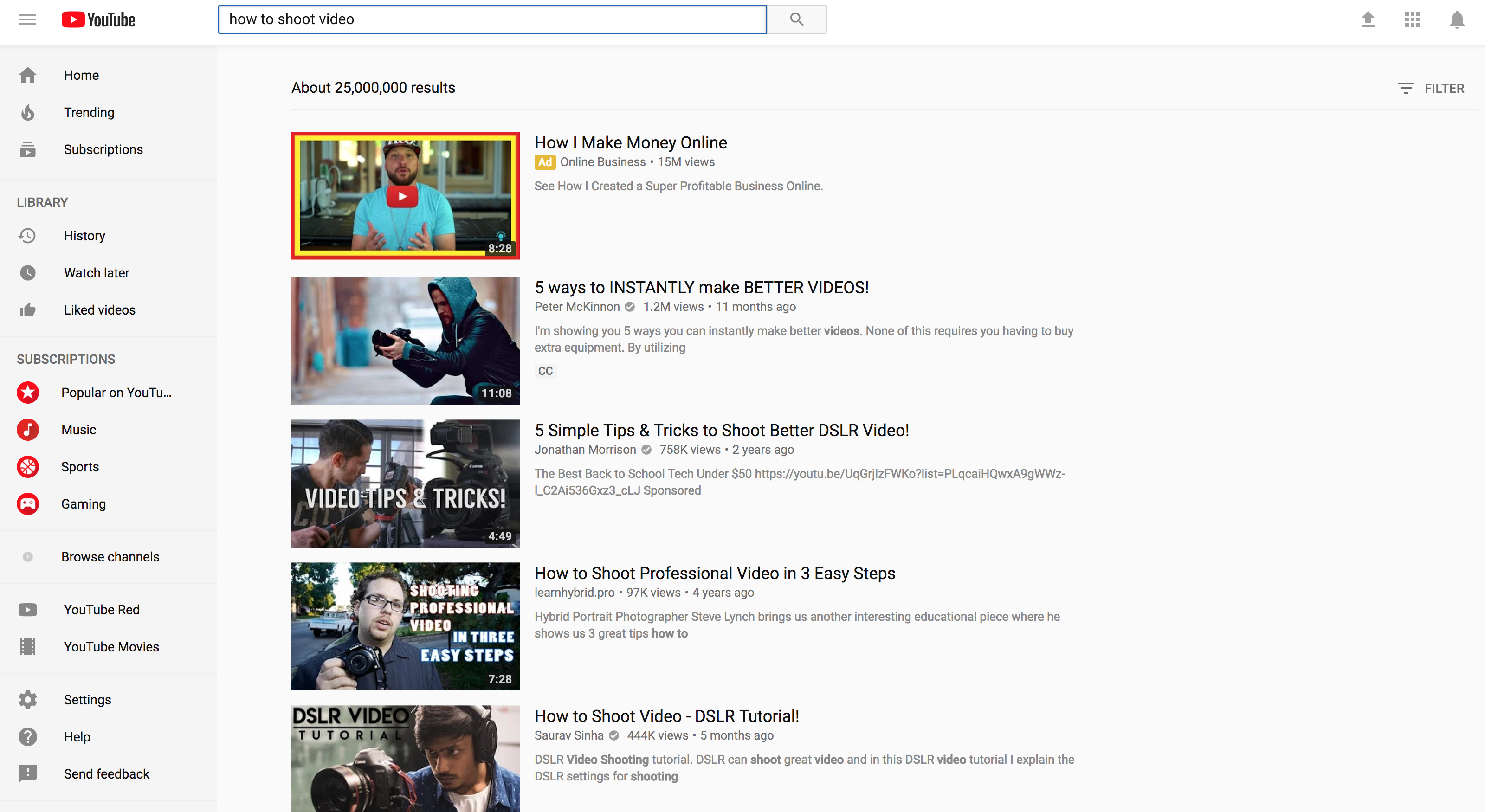 Second, successful videos focus more on a message than on a product. Even if your company sells a product that isn't sexy, you probably have an inspiring mission that plenty of viewers will get behind.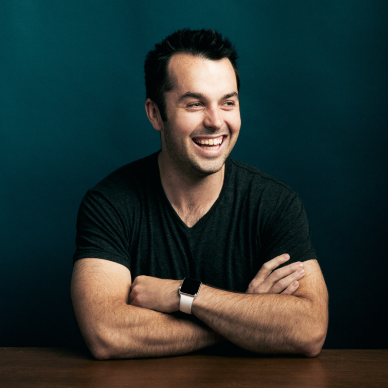 When you're trying to decide what your videos should be about, ask yourself what your company is passionate about. Some of these topics will be specific to your product, but they don't all need to be. If you choose topics that excite you, it'll be easy to put a unique spin on them—and you'll end up exciting viewers with your content.
Lots of companies sell boring products. But if we can look beyond the tangible goods and talk about why we make the things we do, the story tends to become much more compelling.
Keep letting questions guide your process
These are just five questions to get you started making videos. The more questions you can ask—not only at the beginning of your process, but also as you start gaining experience with videos—the more you'll zero in on exactly what your company's brand of video content will feel like.
More questions will emerge once you get started, but the most important thing to do is to simply start! When it comes to presenting your company in a new medium, at a certain point you just have to jump in—then, once you've gotten your feet wet, orient yourself with some pointed questions and chart a course to new success.
Sign up for Airtable for free