World Central Kitchen was founded by Chef José Andrés after the devastating 2010 Haiti earthquake with the belief that food can heal communities in times of crisis. During the COVID-19 pandemic, WCK used Airtable to deliver over 30 million meals to people in need and frontline workers.
In March 2020, the growing crisis stemming from the pandemic required a different type of response. WCK developed a program dedicated to tackling these crises on two fronts: providing nourishing meals to communities and workers in need, and supporting the restaurant industry by hiring small restaurants and food businesses.
Meanwhile, pockets of volunteers around the country were growing into a national movement with the same goal: supporting local restaurants while feeding frontline workers. World Central Kitchen quickly began working with one of the fastest-growing movements – a grassroots effort called Frontline Foods – which had ballooned to hundreds of volunteers within weeks. The two organizations combined forces and turned to Airtable to help their relief efforts scale with unprecedented speed.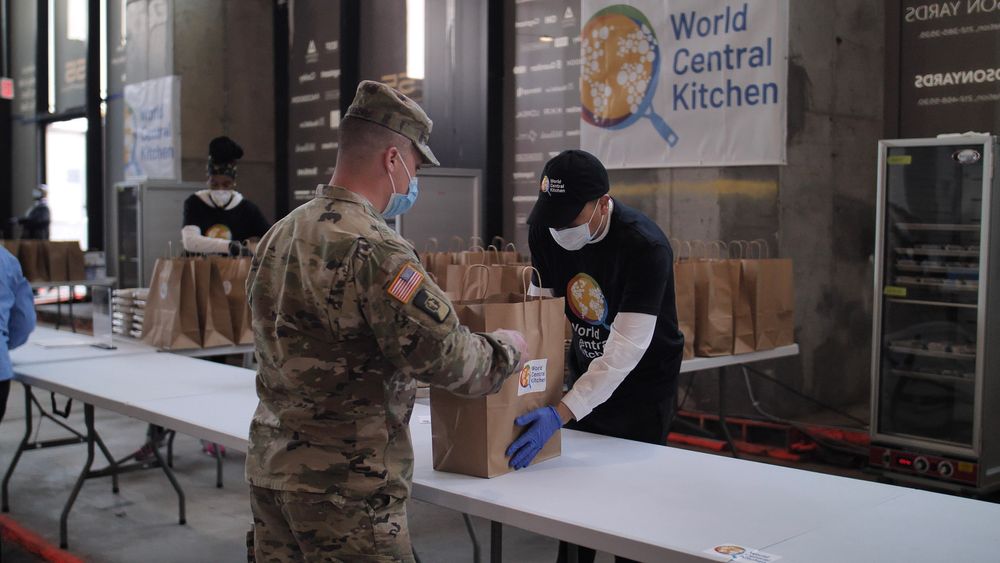 Empowering local chapters to lead the movement
As a fully remote and highly dispersed organization, Frontline Foods needed to give its volunteer chapters the tools to enable them to self-organize and maximize limited resources.
The national team wanted to empower local chapters to act like autonomous, high-efficiency startups. But volunteers—who come from diverse backgrounds and have varying levels of technical expertise—were up against the extraordinary need caused by COVID-19. They needed a simpler solution to manage their own budgets, coordinate deliveries, and manage operations.
Frustrated with document-based cloud platforms the organization had been using to manage chapter activities, Frontline Foods product team organizer Jacinth Sohi got to work.
In just one evening, Sohi built the first prototype of Backline—a bespoke delivery management platform—entirely on Airtable. "Airtable was easy and it just worked. What we created using Airtable simply couldn't have been done in a programmatic way with any other solution," says Sohi.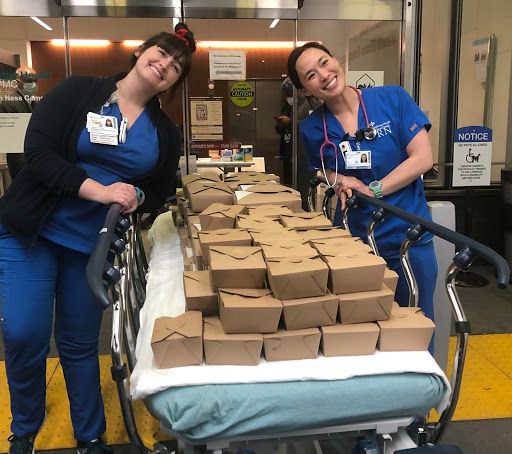 Airtable was easy and it just worked. What we created using Airtable simply couldn't have been done in a programmatic way with any other solution.
World Central Kitchen's Director of Relief Systems, Josh Balser, agrees. "Airtable's UI is really user-friendly, so it was easy to deploy without a steep learning curve. And the ability to get the view you want without disrupting other teams' workflows is a major advantage."
One platform, endless possibilities
Using Airtable Custom Apps, Scripting, and Automations, World Central Kitchen and Frontline Foods have created a custom solution tailor-made to adapt to their specific needs.
For instance, the team created a custom Capacity Planning app that allows chapter leads to manage their budgets, coordinate weekly deliveries, and order food from local restaurants without cumbersome administrative procedures.
This drag-and-drop app allows local operations leaders to match supply and demand, matching each restaurant's availability and capacity to fulfill orders for the week. The app also enables volunteers to keep everyone on the same page when deliveries are complex (for instance, when a single hospital encompasses multiple food drop-off sites, each with their own schedule and contact people.)
To help coordinate deliveries and save time on manual work, World Central Kitchen built a script that automates the process of placing recurring orders. This script creates a daily delivery schedule that includes both one-time and recurring deliveries. And with Automations, the organization also automates the process of assessing need, helping the team ensure the best use of donor funds by identifying who is qualified to participate in the program.
Balser adds, "By making this workflow an objective and automatic process, World Central Kitchen can save time and ensure that we're distributing aid to where it's most needed in times of crisis."
With Frontline Foods integrated into World Central Kitchen—and both standardized on Airtable—the organizations plan to iterate and expand the way they use Airtable, leveraging each other's efforts to accelerate innovation.
Given the success of the custom Capacity Planning app, the team now has their sights set on developing an app to enable local chapters to distribute meals more effectively by visualizing deliveries on a map. By overlaying their own data with geospatial information, volunteers will be able to make smarter operational decisions when time is of the essence—and allocate support toward the areas of greatest need.
Delivering social impact at unprecedented scale
"With Airtable Custom Apps and Automations, [the organization] has been enabled to scale rapidly," says Sohi. In just over six months, World Central Kitchen has purchased over $100M worth of meals from thousands of restaurants across over 400 cities.
And while the pandemic continues, other disasters don't wait. World Central Kitchen has already begun using Airtable to support humanitarian efforts beyond COVID-19, including the derecho in Iowa, the fires in California, and the hurricanes in the gulf coast. Following the tragic Beirut explosion in August 2020, for instance, World Central Kitchen began using Airtable's Map app to pinpoint the exact latitudes and longitudes of meal delivery locations, enabling volunteers to more easily deliver food to first responders.
By using Airtable to build, scale, and streamline operational workflows, World Central Kitchen has been able to make the most of their resources and expand their impact around the world.
---
You can donate to World Central Kitchen here. Your donations will be used to support their emergency food relief efforts and resiliency programs.