☘️ It's your lucky month! We've got new ways to spot errors in automations and formulas, a new consultant directory, and more.
Welcome to March! There's a lot to explore this month, from formula editor improvements and hidden form fields to our new Airtable consultant directory.
Create and troubleshoot complex formulas directly in your base
Formula editor improvements for fewer errors and better readability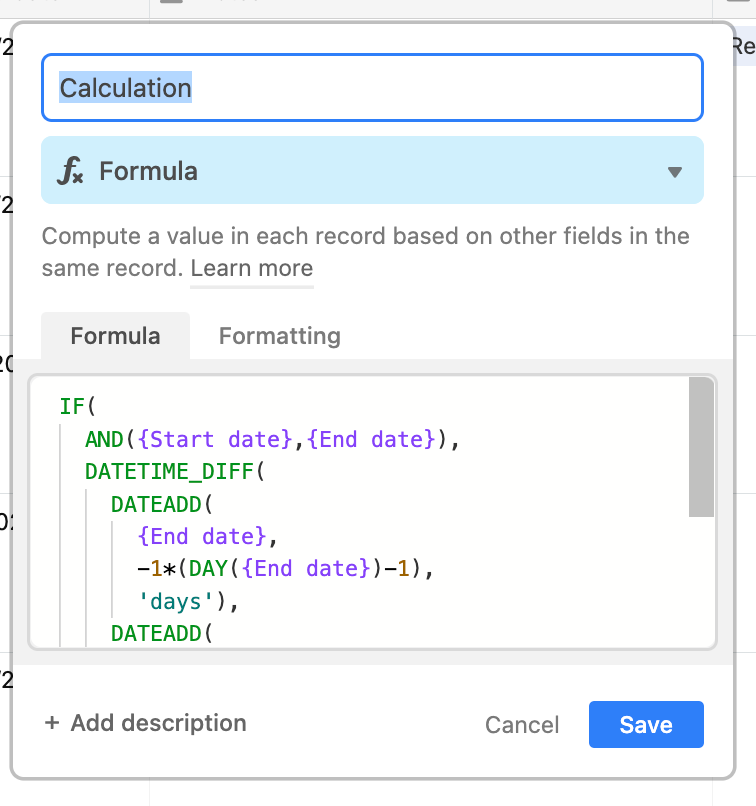 Formulas are a powerful way to calculate and format data, but composing them directly in your base can be a challenge.
That's why we're launching syntax highlighting and bracket matching, which makes it easier to read—and understand—each part of a formula. You'll also see red lines when something needs fixing, like an extra space or missing bracket.
Finally, we've added multi-line editing and indentation so you can break up those lengthier formulas into bite-sized chunks.
Add a formula field and start editing
Find and fix broken steps in your automations
New visuals to help you pinpoint errors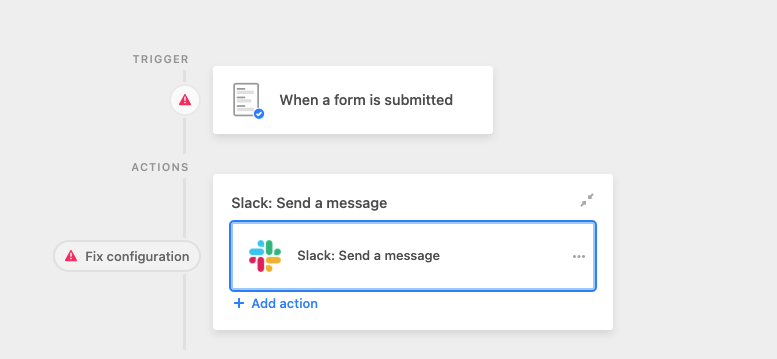 If you've ever had an automation fail without a clue where it went wrong, this one's for you.
You'll now see a "caution" symbol beside the broken steps of an automation as it's being created—so you know exactly where the issue lies. You'll also be pointed to the fields you need to update, getting you one step closer to deploying a successful automation.
Hide prefilled form fields with a new URL parameter
Stash the fields you don't want submitters to see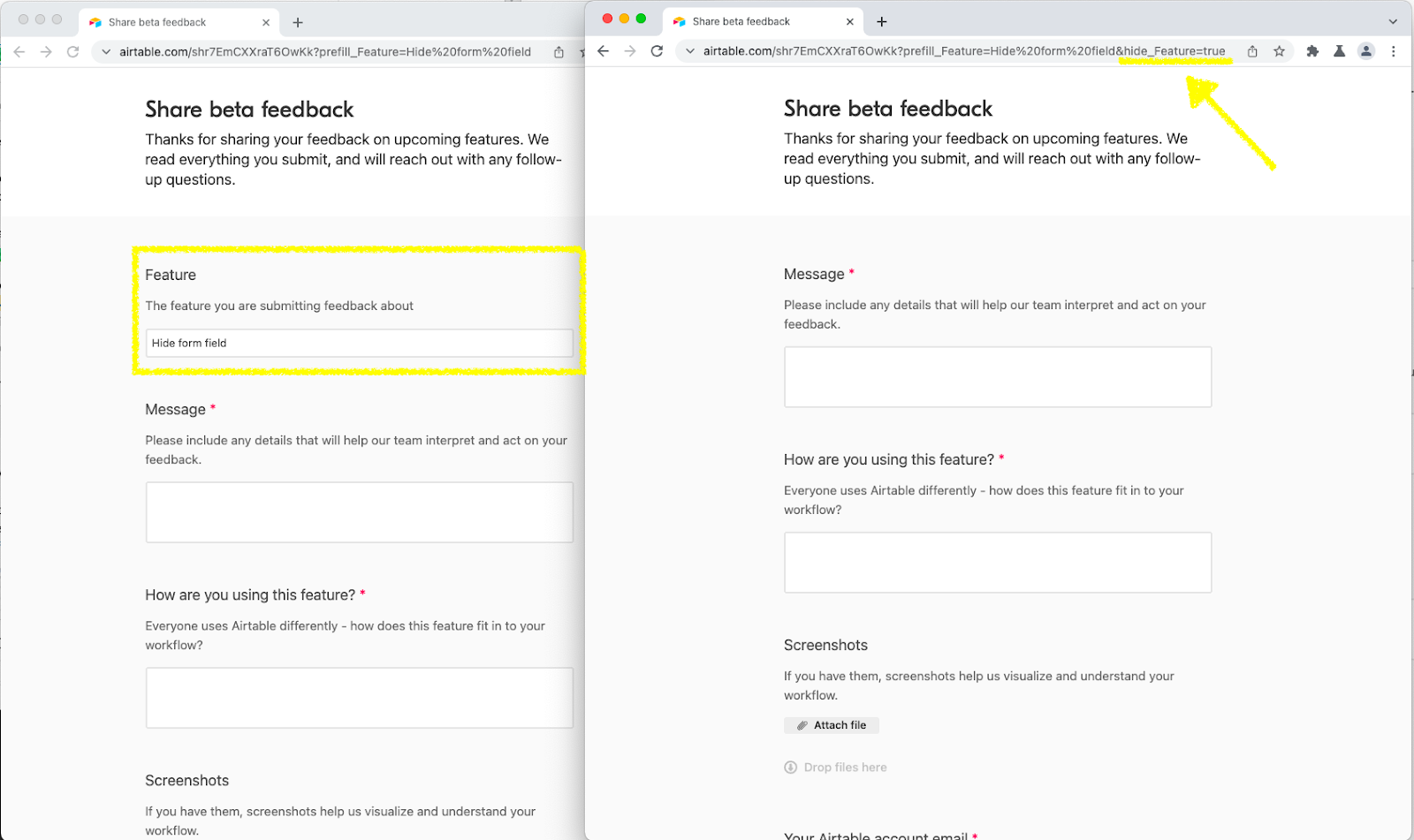 The Form view is a convenient way to gather information from individuals to store in your base. But what if you don't want your submitters seeing a particular prefilled field–say, a field you're using to internally track a particular feature or channel?
Hide pre-filled fields with this new URL parameter. Attach hide_FieldNameOrTitle=true to the end of your URL and replace "FieldNameOrTitle" with the precise name of the field you wish to hide.
Learn more about prefilling a form
Updates to the expand-and-edit record experience
Field icons, increased margins, and more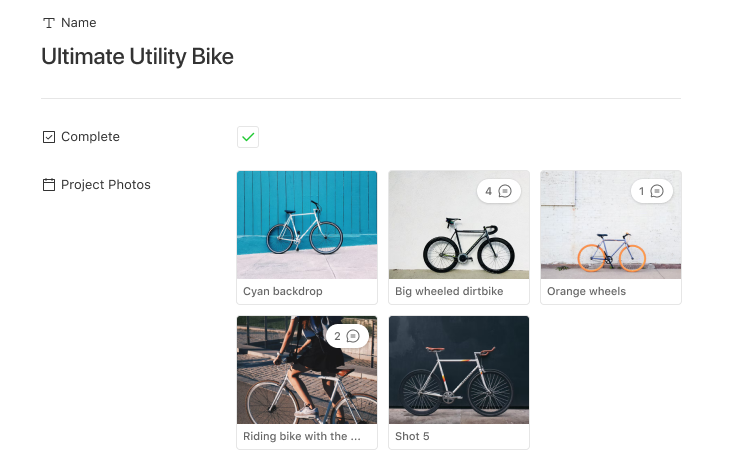 Thanks to some great feedback, we've made a few changes to the expand-and-edit record experience.
These updates should help you better understand and edit records:
The return of field icons to help you easily identify the field type
Clearer disabled/read-only states so you know what's editable vs. non-editable
Increased margins, removed placeholder text, and reduced info icon size to make your content easier to scan
View expanded records in your base
Importing a CSV is now easier than ever
All it takes is a couple of clicks

You can now import a CSV file to an existing table in your base. Simply head to the table you'd like to use, right-click on its name, and hover over "Import data" to upload your file.
Explore our new Airtable consultant directory
Get matched with the right expert to help your business thrive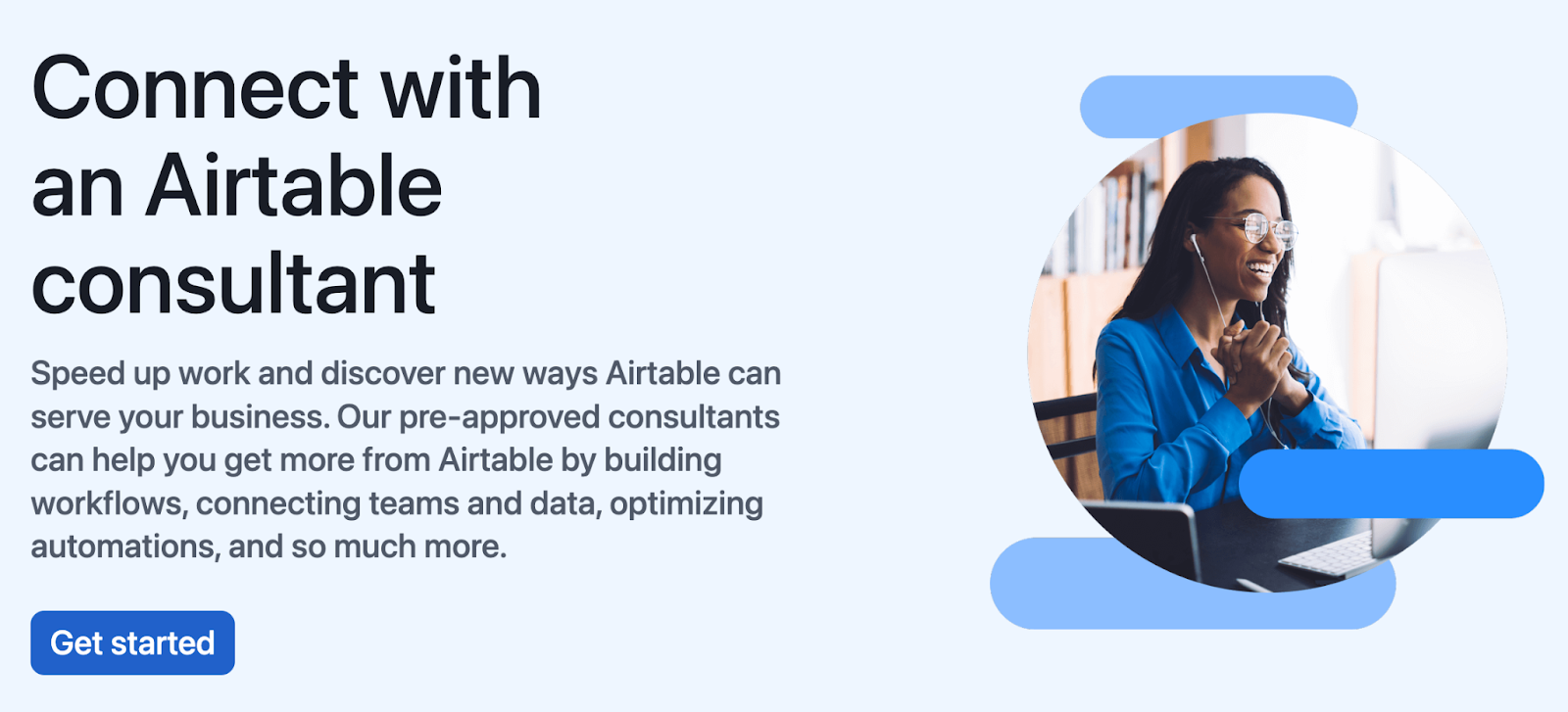 Find the speedy support you need in Airtable with our new consultant directory. We have a list of vetted consultants ready to help, whether you need assistance with data migration, base design, team onboarding, or a combination of all three.
Are you an Airtable expert interested in lending your skills? Consultant applications will reopen later this year–join the waitlist here.
Our Universe base of the month
A Wordle Leaderboard base 🟩 🟩 🟨 🟨 🟩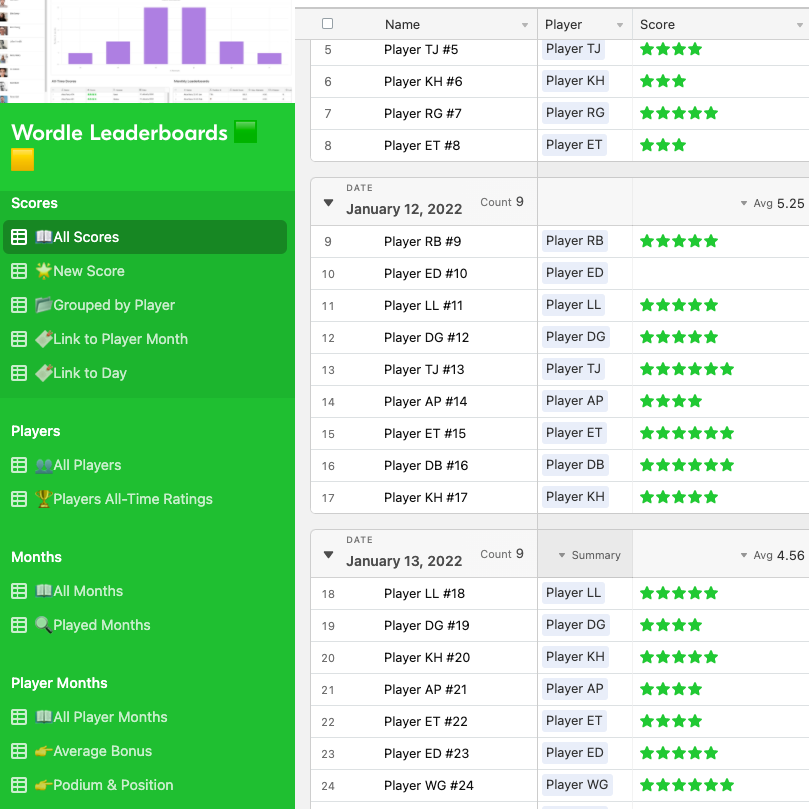 Need ideas for a friendly office competition? Already have a Wordle bet going with friends? Keep track of your scores (and much more) in Russell Bishop's Wordle Leaderboard base.
View top Wordle scores by month, or check out a view of all players to see everyone's average score and number of attempts. You can even set up a Slack integration to ask your channel for daily submissions. We already have a five-letter word in mind to describe this base (spoiler: it's "nifty").
---
And with that, we bid farewell to March. Be sure to subscribe to our YouTube channel to stay up-to-date with our latest video content, and give us a follow on Twitter and LinkedIn.