At first glance, Tranter's Creek Resort and Campground (TCRC) in North Carolina might look like any other hospitality site, yet the 35-acre campground resort recently made a drastic shift by replacing an outdated booking software with a new and proprietary tool.
Nathalie Collins of VAcePro and Ricky Aycock of TCRC built this application together. As owner of VAce Professional Services, Collins helps companies find solutions for their data management requirements, either through implementing existing SaaS solution or building out custom web apps.
Aycock had been using a legacy booking software, but kept running into a consistent issue: losing data and being unable to efficiently manage the resort's billing system. Initially, in search of an upgrade, Aycock contacted the old software company and, to his dismay, was told, "No, don't spend another dime on this software. We don't support it anymore."
Aycock came across Airtable while searching for a new database. He had done a small amount of database work in the past and found Airtable "much easier and more intuitive," than others he'd used–he was able to get the hang of it pretty quickly. Aycock ultimately reached out to Collins for help with finishing what was going to become the resort's new property management system because of TCRC's unique needs.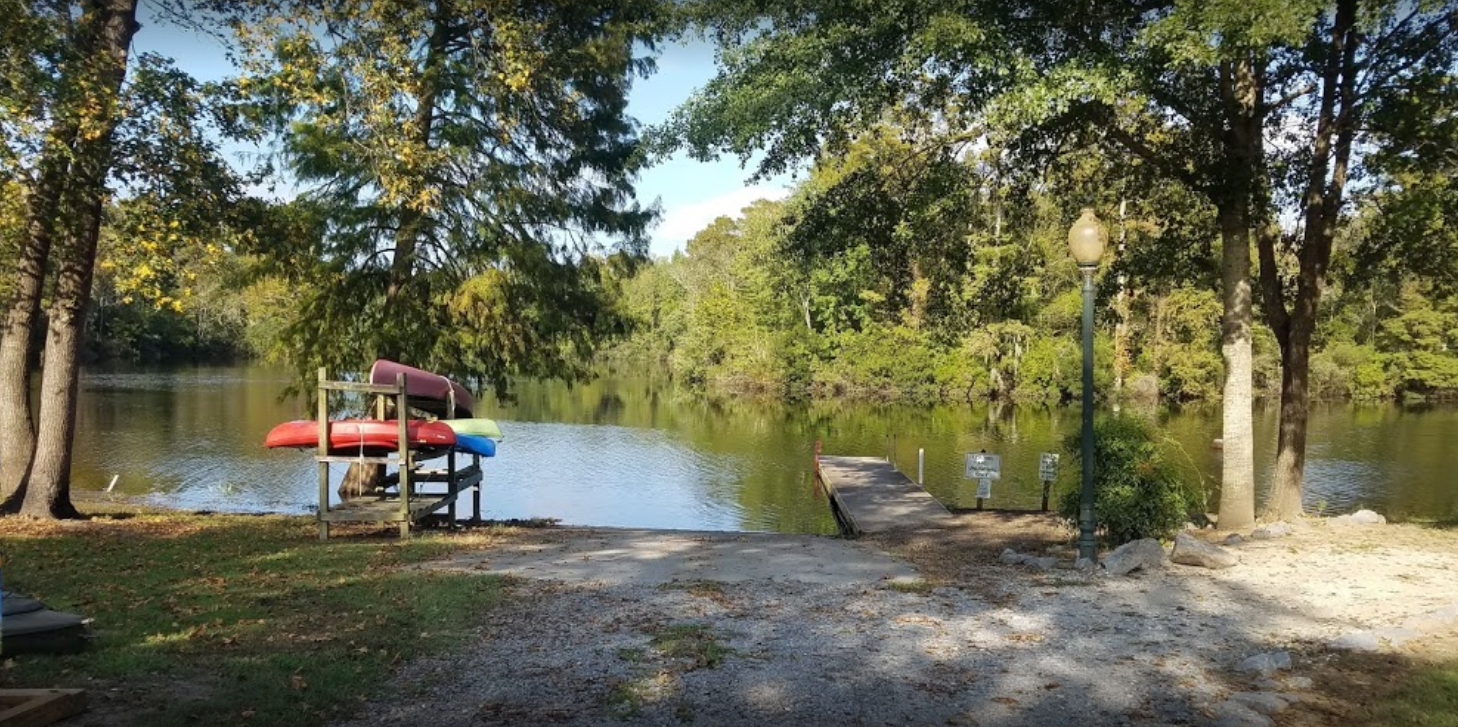 The campground has 297 sites, all with different characteristics: some are waterfront while others are waterview, and so on. The challenge lay in building a system that would match guest requirements (check-in date, length of stay, preferred site type, rig size, and total number of guests) to a site that would fit their needs.
"We have site maintenance records and onsite storage facility to track as well," Aycock tells us. "We even have a table that we call the NARC Record, which is a Non-Acceptable Return Customer. If we have unruly guests in the resort, we link them to this table, and they're flagged if they try to return."
To further complicate things, there are more than 60 different nightly rates, depending on the time of year, day of the week and with membership discounts. And, of course, the team needed to ultimately track payments during stays: equipment rentals, utilities, storage or gate keys, to name a few.
Beyond property management
By the time they had building the new property management system, Aycock and Collins' joint creation had surpassed the capabilities of the legacy database. This had a rippling effect on the business. Accounting become efficient: "We can now keep up with late payments and chase them down before they get too far behind," Aycock explains. He goes on to say, "even things like emergency contacts are now accessible anytime. In the old system, we would lose that information after 30 days." They even have a better CRM (customer relationship management) system: they can track how people discovered TCRC and identify the best marketing channels.
Moving off of the old system was daunting given how long the staff at TCRC had been using it. "We're dealing with older staff here. Mostly fifties, and sixties," Aycock explains. The system has still proven to be intuitive, though. "They are learning, they're onboard, and it's working great," Aycock tells us.
Part of the reason Airtable has been so popular at the camp is the visual appeal of the product. "The colors, the emojis, and the photos...these visuals are used as indicators to help them find where they need to go next." Aycock tells us, describing how the team has adapted.
"The vibrance [of Airtable] creates a warm, welcoming effect. People want to work in it."
Collins agrees. "The vibrance [of Airtable] creates a warm, welcoming effect. People want to work in it," she tells us.
Collins, who actively participates in the Airtable Community Forum, has put out many projects using Airtable, but, as she puts it, "working with Aycock on this project was definitely one of my most memorable moments. This property management system has all of the nuts and bolts required to run a hospitality company–all in one location." Airtable manages everything.
Sign up for Airtable for free