Press management, location scouting, inventory management and more
It's a rare thing indeed when the art and database worlds collide. In the case of Sean Yoro (aka Hula), the two blend as naturally as the oil paints in his renowned portraits.
It all began in May 2015. Yoro's waterside murals started to make headlines across dozens of major outlets, including CNN, The Guardian, Condé Nast Traveler, and HypeBeast, for instance. Seemingly overnight, the Hawai'i native — a starving and struggling artist — had turned into an internationally-recognized street artist extraordinaire.
At that point, Yoro realized that he needed help organizing his business. (He is based in New York, but travels all over the world to paint.) Yoro was looking for a simple way to manage every aspect of his brand — from documenting press attention and networking contacts to managing expenses and the influx of revenue.
Yoro needed an all-in-one business management system, designed for artists, and he was able to create something unique and fitting for his purposes with Airtable.
There's nothing I can't do with Airtable, and that's what I like about it.
Here are some ways that this artist uses Airtable to manage his life in the spotlight:
Tracking press coverage
With high-profile media outlets demanding interviews and guest appearances, Yoro doesn't have time for a complicated press tracking system. "Even if I can't organize all the records in one sitting, I can insert links and get back to it later," says Yoro. "I appreciate that flexibility."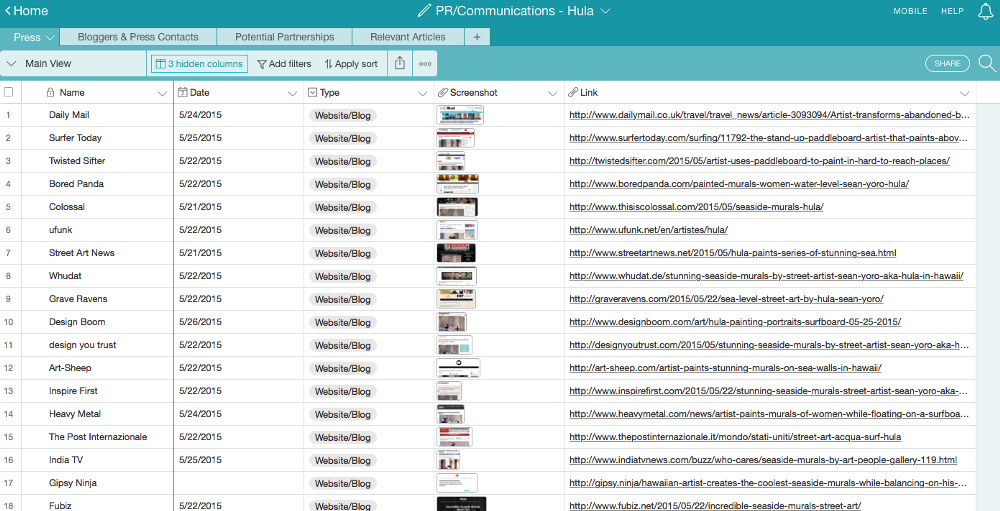 Scouting mural locations
Before starting his murals, which are often in compromising locations, Yoro carries out extensive research on the area beforehand. "I created a system that rates each location by desire/feasibility as well as the estimated time involved," he says. "Airtable lets me rank locations and choose the best place to pursue next."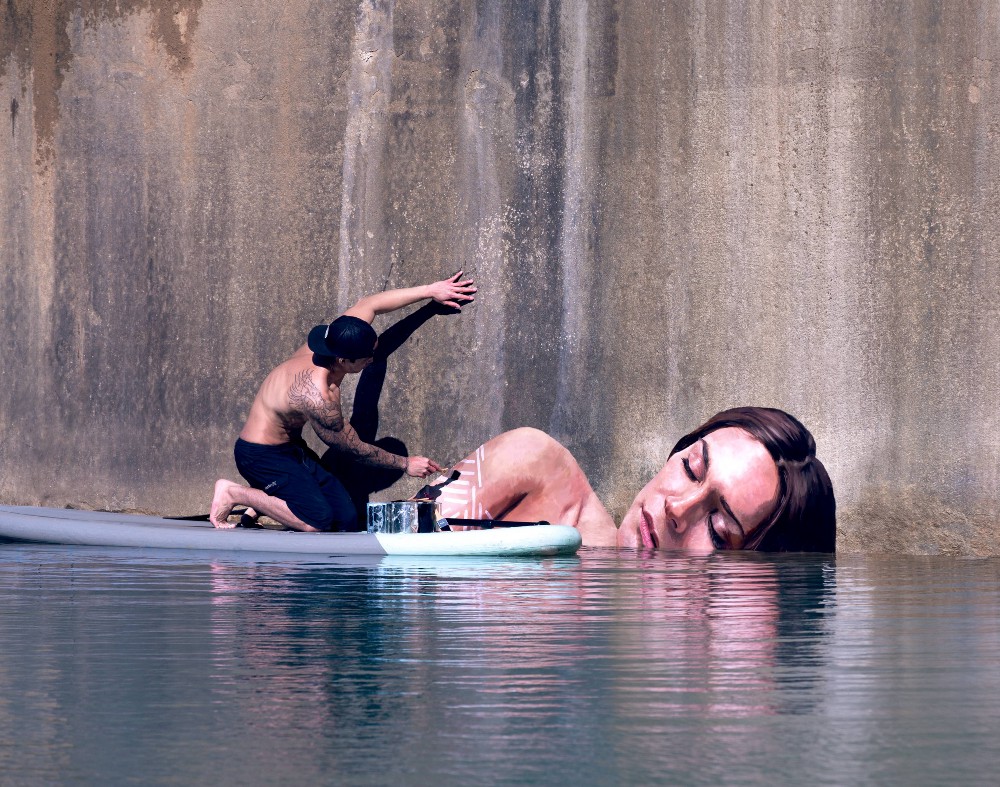 Organizing creative ideas
One of the Airtable features that Yoro finds most helpful is the ability to upload pictures and screenshots. His sketchbook is filled with sketches of various poses he wants the models to try at upcoming photo shoots, which he then recreates in his murals. "I take pictures of what's in my sketchbook and upload those ideas to my Airtable base," explains Yoro. "I rank the poses and assign the ideas to different models."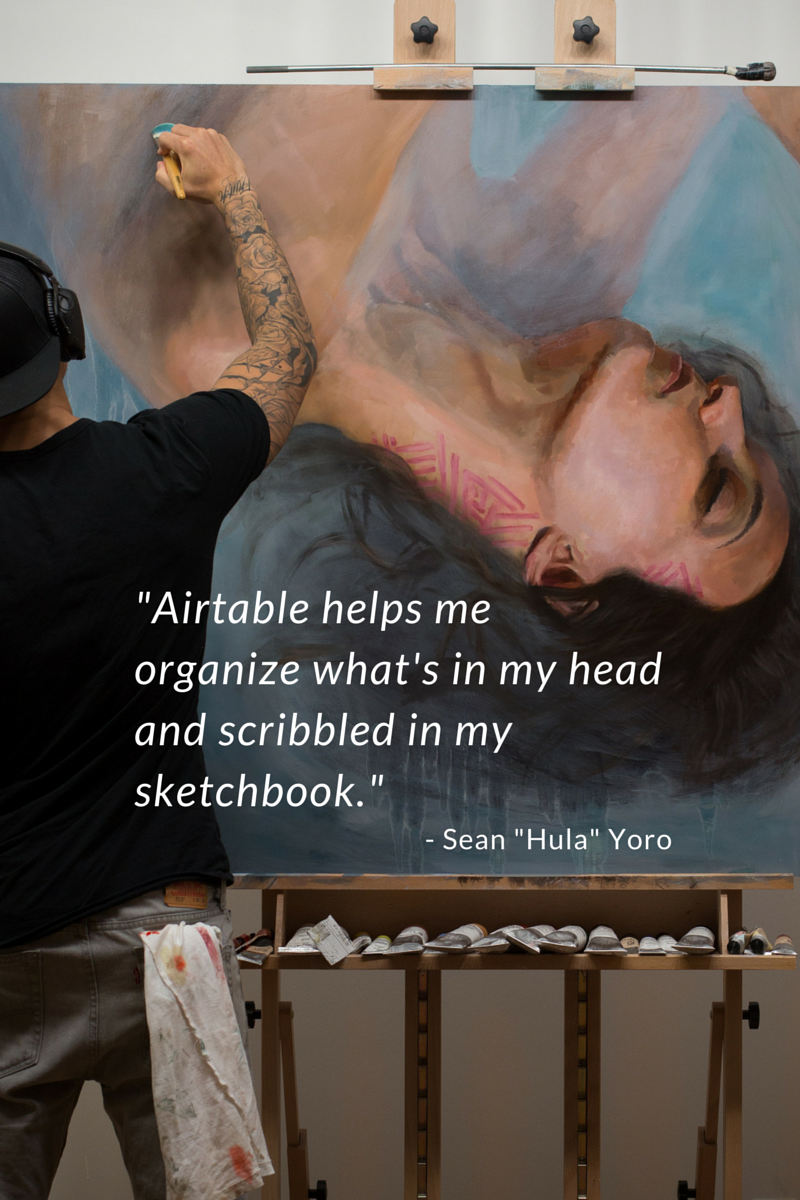 Managing inventory and expenses
Given his rapid success, Yoro was forced to learn one thing pretty quickly: how to produce and distribute his art on a massive scale. The demand for his art led Yoro to launch a store on his website. And he turned to Airtable to manage the operation. Yoro created bases for payroll, production (expenses and vendors), and inventory management (originals and prints).
What sets Airtable apart from other database options, according to Yoro, is summed up in two words: design and functionality. "I'm a visual person," he says. "Airtable helps me to organize my business in a way that makes sense for me."
Airtable: Organize anything you can imagine.
Airtable works like a spreadsheet but gives you the power of a database to organize anything. Sign up for free. Are you an artist or creative professional looking for a better way to manage your business? Check out our templates here!