Friendsgiving—it's an amazing way to celebrate the holidays with your loved ones, even when you're far from home.
Planning an unforgettable Friendsgiving feast doesn't need to be a chore. With our brand new Friendsgiving planning base, you can outsource the stress and still enjoy all the holiday stuffing your stretch pants can handle.
First, make a copy of the base below to get started.
Next, build your guest list by sending out the Potluck RSVP form using your favorite communication method—email, text, DM, Slack (carrier pigeon not supported).
When guests RSVP, they'll appear in the Potluck table's RSVPs grid view, with details on when they're available and what they're planning to bring—including their secret family recipes!
Speaking of recipes, the next step you'll want to take is to fill out the Recipes table to make shopping and cooking a breeze.
To add a new recipe, you'll first want to navigate and open two different forms within the template:
The Add New Recipe form in the Recipes table.
The Add Ingredients form in the Ingredients table, submitting once for each ingredient.
With these forms, you'll quickly have your recipes tracked and organized! Once your recipes are on track, you can finalize your to-do list, pin decor inspirations, and print out the recipe cards from the page designer block (so you don't accidentally spill cranberry sauce on your laptop).
There you have it folks, a recipe for planning the perfect Friendsgiving feast, brought to you by your friends at Airtable.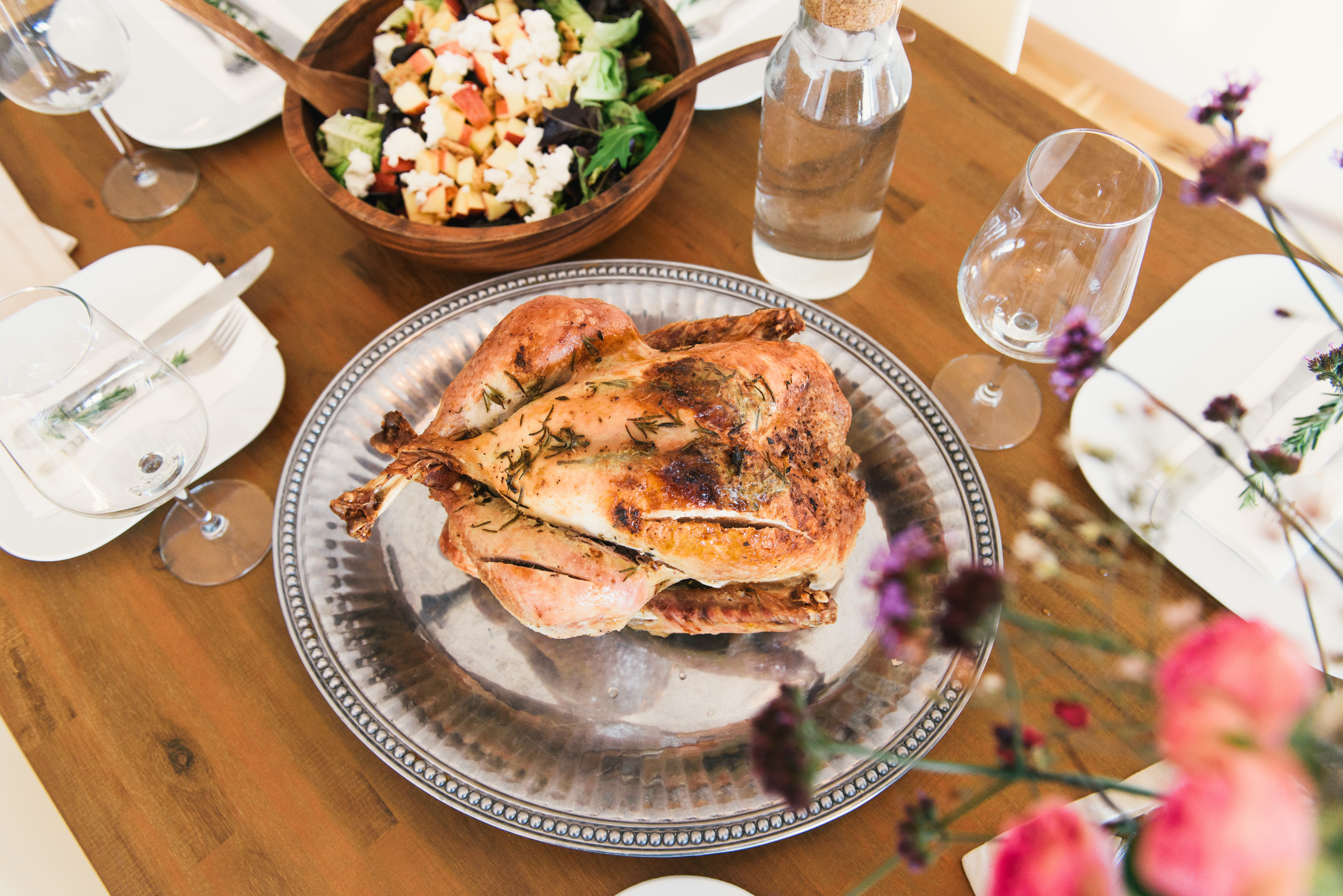 P.S. This holiday season, we're thankful for you! 🦃
Sign up for Airtable for free