New features to build, share, and connect your most critical apps.
Whether it's managing a product roadmap, launching global marketing campaigns, or tracking top talent for open positions, building apps in Airtable is how large organizations move quickly, together.
World-class companies like BlackRock and VMware use Interface Designer to build apps that drive their most critical workflows. And now, brand new features make it easy for anyone to create apps that are more powerful, more collaborative, and more connected than ever before.
Build in a more familiar interface
Building apps is meant to be easy. Whether you're working from scratch or using a table layout in Interface Designer, we believe anyone should be able to spin up new workflows in Airtable—without implementing code.
Now, we're making it even easier for builders (or anyone who creates workflows and connects data in Airtable) to navigate, build, and customize apps within the platform.
First, we're improving the properties panel so that you can quickly find what you're looking for, without getting lost in configuration details. We've also made the canvas more responsive, streamlining the process for editing and sharing information.
A new left pane allows you to more easily navigate pages, forms, and add-ons. (The panel is collapsible so it won't intrude on your app building real estate.)
Fuel apps with improved forms
The best Airtable apps don't live in isolation—they're fueled by feedback, data, requests, and information from internal and external partners. Forms are a much-loved avenue for this input, and designing and sharing forms just got simpler.
Whether you're conducting a survey, collecting customer feedback, or parsing content requests, you can gather the information you need with updated forms in Interface Designer. Our new form builder allows you to create and share interface forms with external and internal audiences; and a new form layout makes this process faster and more intuitive.
Learn more about how to use the new form builder.
Scale and share apps more easily
Building apps is the first step; the true unlock comes when teams can share and connect apps across the org, breaking down silos and strengthening cross-team collaboration. Now, it's more straightforward to share apps in large teams while maintaining governance and control.
Company-wide sharing allows you to share an Airtable interface automatically with every user in your department. This quick sharing across large groups saves you from back-and-forth communications around access, without sacrificing security.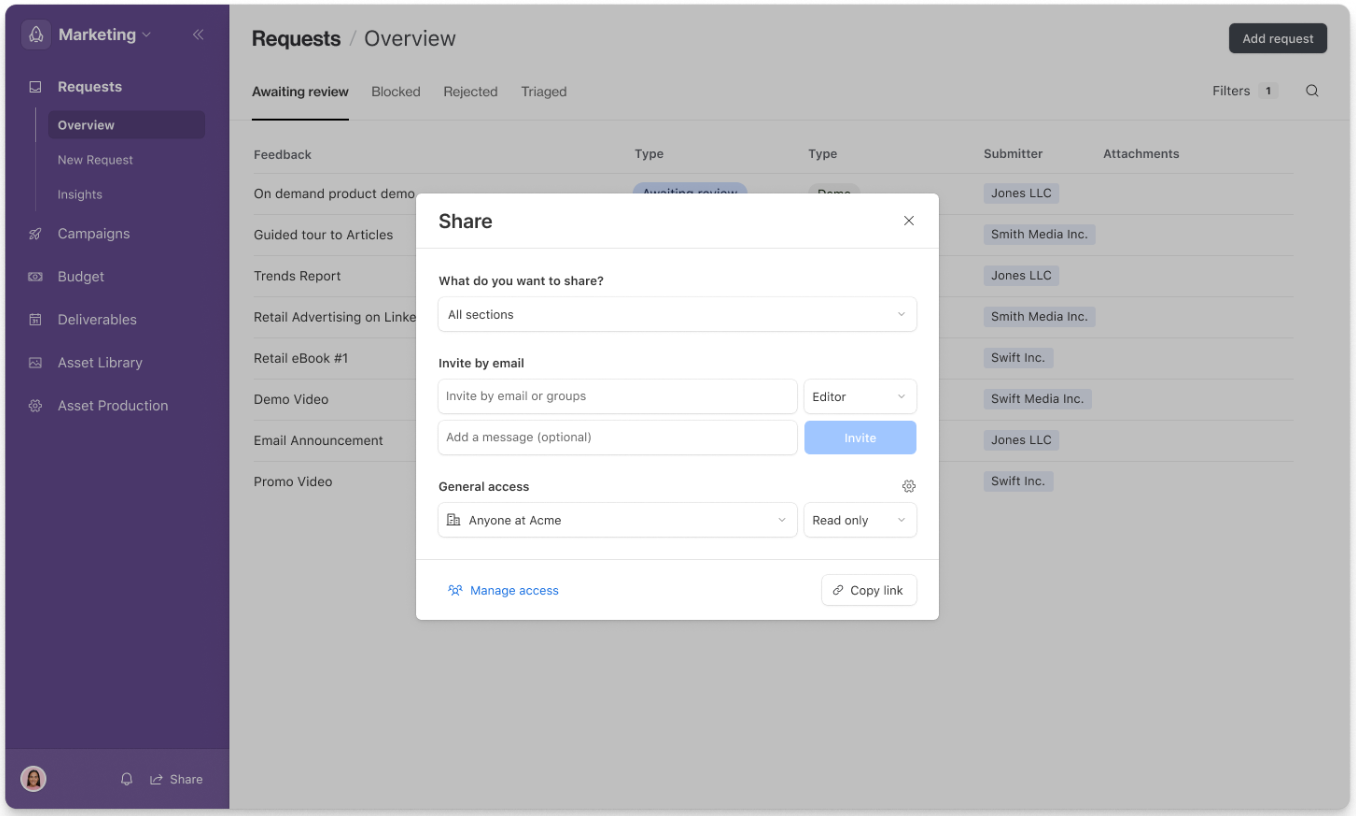 And soon, we're streamlining the process for requesting edit access. The goal is to make it especially simple for collaborators to help build and connect apps across different teams, without losing central governance.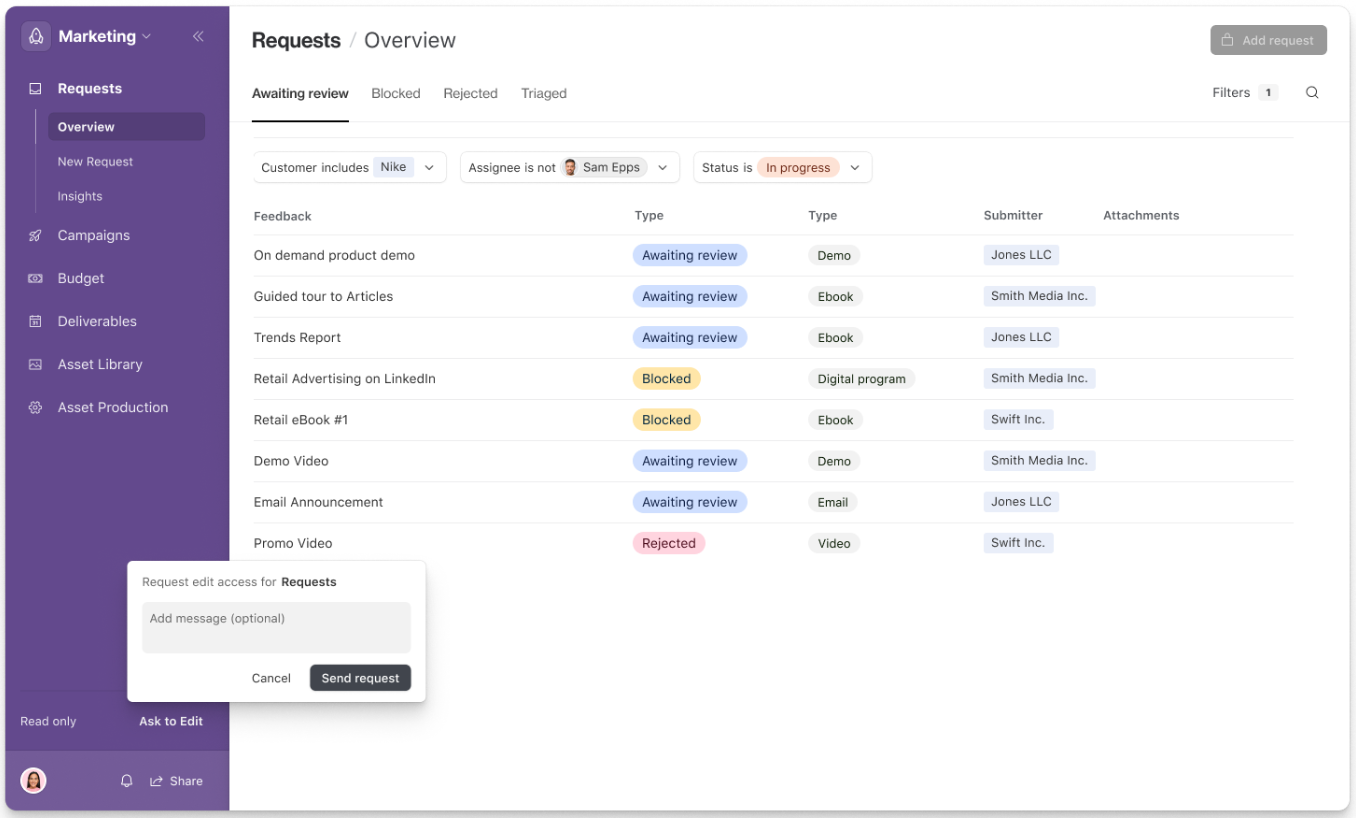 With these latest updates, it's easier for anyone to build apps in Airtable to power their most critical workflows.
Got an app in mind for your team? Start building in Interface Designer today.