Today we're introducing Interface Designer: our new offering to create complete and customized applications with Airtable.
Now, people can build their own applications for everything from managing review and approvals, reporting on the progress of campaigns and other work, gathering information from colleagues, and more. Today's release also includes new admin, automation, and security features designed to meet the needs of enterprise customers.

Interface Designer's simple drag and drop tools make it easy to design a fully interactive front-end experience on any workflow built in Airtable. People can build powerful applications, tailored specifically to how their teams operate and customized to how others in their organization think and work. And as their needs change, they can update interfaces themselves in minutes—instead of hiring a developer or waiting to get on an IT department's roadmap.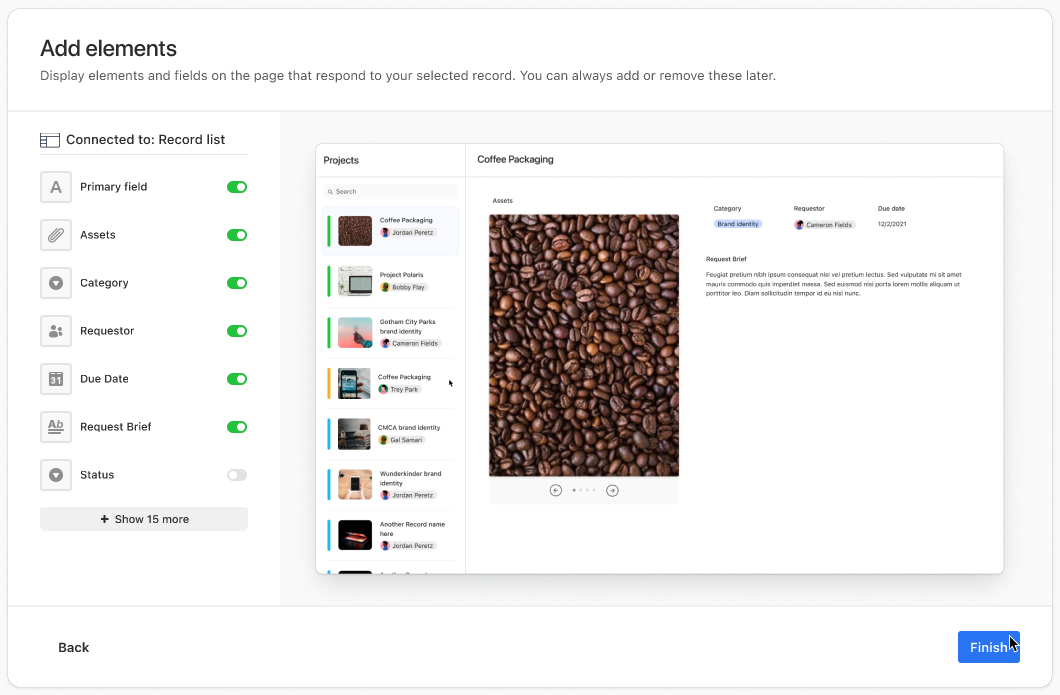 Rather than rely on professional developers, the people closest to the day-to-day work—based in functions like marketing, product management, human resources, and finance—are increasingly using no- and low-code tools to build applications for their teams themselves. Today, nearly 60% of all custom apps are now developed outside the IT department, and of those, 30% are built by people with either limited or no technical development skills, according to 451 Research. Gartner estimates that by 2023, the number of people developing software applications outside of IT at large enterprises will be at least four times the number of professional developers.

Mia Lama, a product operations specialist at Twilio, needs to customize how information is shared across several different teams. She turned to Interface Designer to ensure everyone has the right context and a clear understanding of what's needed from them.

As our workflows have evolved they've become more complex and cross-functional making it difficult to provide context and clear processes. With Interface Designer, we can customize the way data is shared across teams allowing us to make right decisions in real time.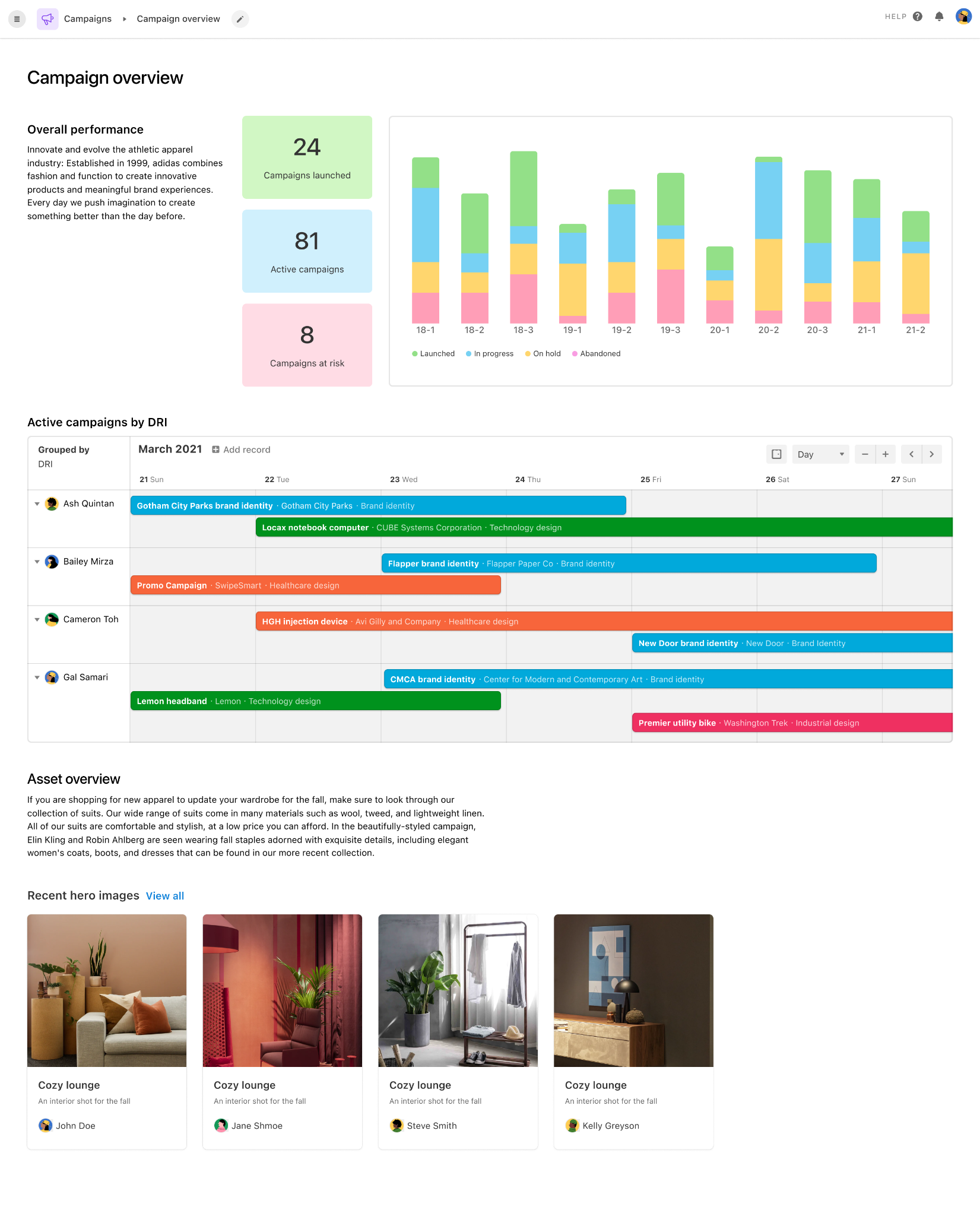 Creating more software builders, not just software users

Since our founding nearly ten years ago, people across more than 250,000 organizations have accomplished amazing things with Airtable—from executing global marketing campaigns to orchestrating research and design operations for some of the world's largest enterprises. Today, 80% of the Fortune 100 use Airtable for their most critical business objectives, and more than a million active applications run on Airtable. But the next frontier—the ability to easily add visual, interactive interfaces on top of what they've built—will be the most significant step our community takes so far.
Teams can now build consumer-grade applications that help them reach their most ambitious outcomes faster. Customers already using Interface Designer have been able to more easily onboard new colleagues and unlock creative bandwidth by automating updates, approvals, and other manual tasks. Instead of a static document or dashboard, they can act on the data in their workflows in real time and deliver dashboards that makes it easier for leaders to see the big picture of how their team is doing. People are doing more than simply improving how their organizations operate—they are transforming work as we know it.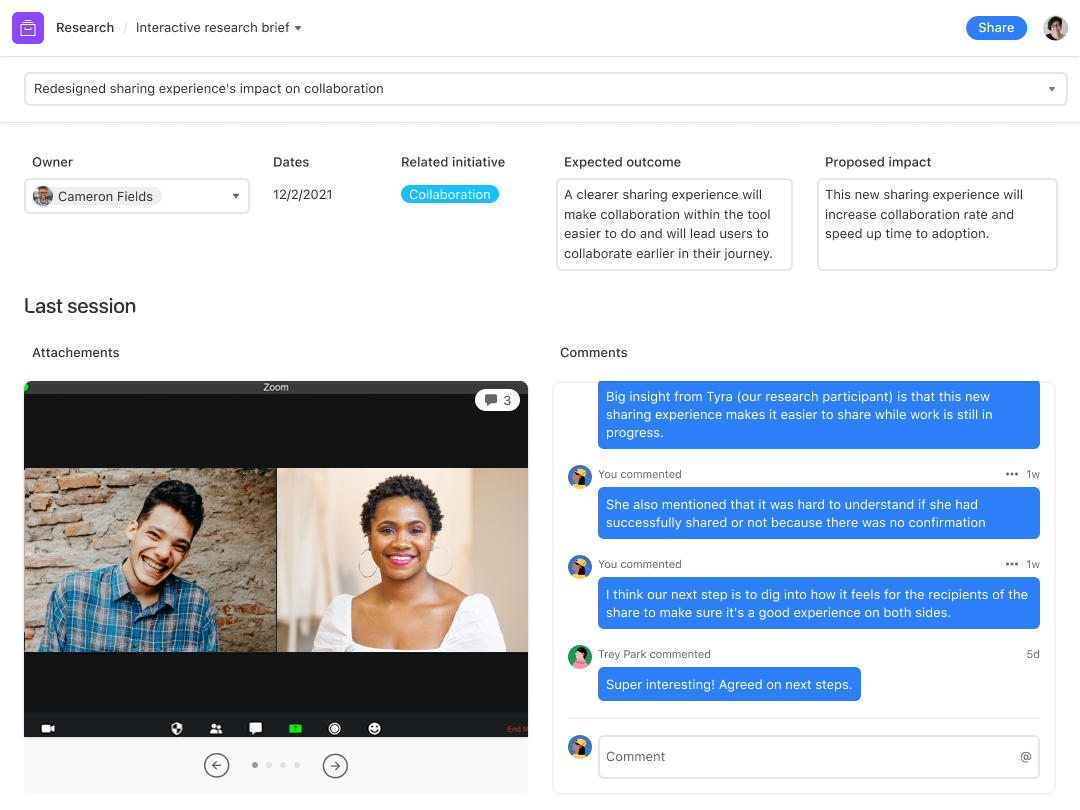 Workplace applications need to be flexible and accessible for a diverse user base. Every organization is made up of people from varying disciplines, years of experience, technical expertise, and skills, and they all have unique needs. This is why today, for every active application on Airtable, people have created an average of five different views that present different experiences to different users. But Interface Designer will offer vastly more customization. People can now build custom interactive interfaces that present the most relevant parts of a workflow to the right people at the right time, so people can see the information they need (and none that they don't), and know exactly where work stands and what's needed from them.

For example, the production team at A+E Television Networks built a tailored interface that simplifies the team's thorough project review process.

With Interface Designer, my team can access an interface designed specifically for their needs, so they know exactly how to add information and contribute to their workflow in Airtable. It is a game changer!

One of the world's largest global media and entertainment brands also relies on Airtable to orchestrate campaigns across their social channels, manage the release distribution of original titles, and manage physical assets across shows and movies, among other use cases. Interface Designer helps their teams streamline post production and report on global marketing campaigns. With the new feature, their video production request process is smoother and faster and requests get automatically routed to the right teams for approval.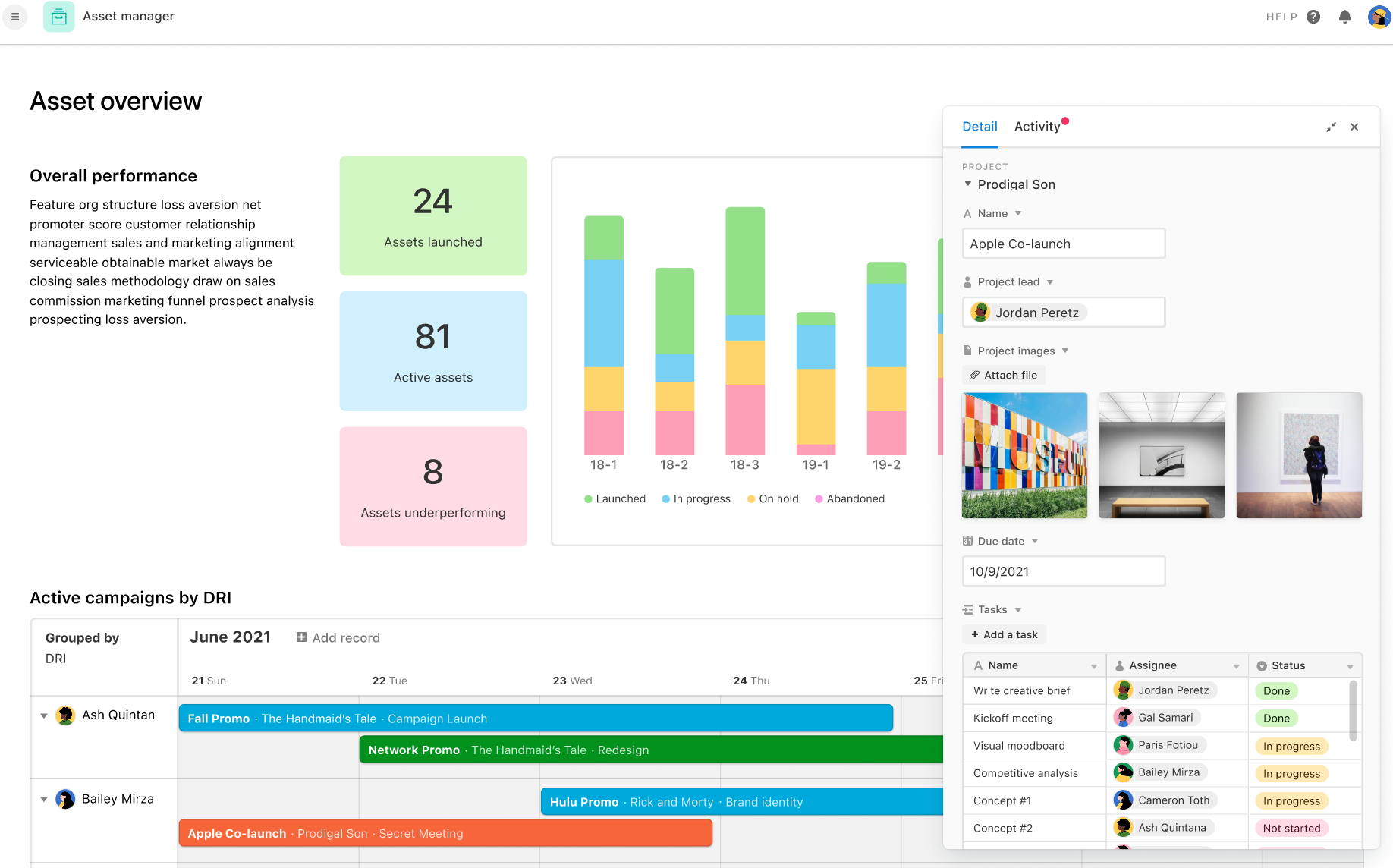 Meeting the demands of the enterprise

We're also improving enterprise and admin features to help large companies effectively scale with Airtable. Airtable administrators can now connect user groups to their existing identity providers like Okta to simplify user management and more easily update permissions for specific fields and tables. Our expanded security controls also help organizations proactively manage their environments and control their data with audit log APIs and share restrictions.

We're also improving base performance to meet the needs of the most complex uses across our customer base, ensuring Airtable remains responsive and powerful at any scale. These improvements are helping enterprises like Hulu rely on Airtable for more complex workflows across their organization.

We've experienced 60% faster base loading times, which will enable us to scale even more effectively as we continue building more advanced workflows on Airtable.
As enterprise businesses continue to build powerful applications with Airtable, we'll continue to invest in enterprise grade features to empower large organizations to scale with Airtable.

Today marks the biggest step we've taken so far towards putting the power of true software development in the hands of more people. Interface Designer is available in beta to customers on all plans. We can't wait to see what you create.