Hungryroot is a personalized grocery service focused on providing healthy meal options. It's a young and growing business and the team uses Airtable to accomplish a variety of jobs.
With this subscription-based service, customers share their preferences to receive a curated weekly delivery of healthy ingredients and foods. They can also mix-and-match options, with the guarantee of receiving nutrient-dense food that's simple to prepare. Hungryroot's goal is to make clean eating easy and personal.
Conducting an audit on Hungryroot.com
It started with a site audit. Kylie Conibear, a Product Manager at Hungryroot, decided a complete review was needed, to ensure consistency in messaging and content. As the company had grown, the information on their site had evolved as well. "I essentially went through every page of our site and pulled all of our information, all of our copy, screenshots of all the experiences," Conibear shares.
Conibear explains the practical implications of her audit. "Say we're no longer calling deliveries 'deliveries' and we're calling them 'boxes,' I had done the audit in such a way where I logged it anytime I saw that terminology. I wanted to be able to filter for all of the places that we ever used 'delivery,' so I could easily update the content." In another case, the team updated the delivery cutoff.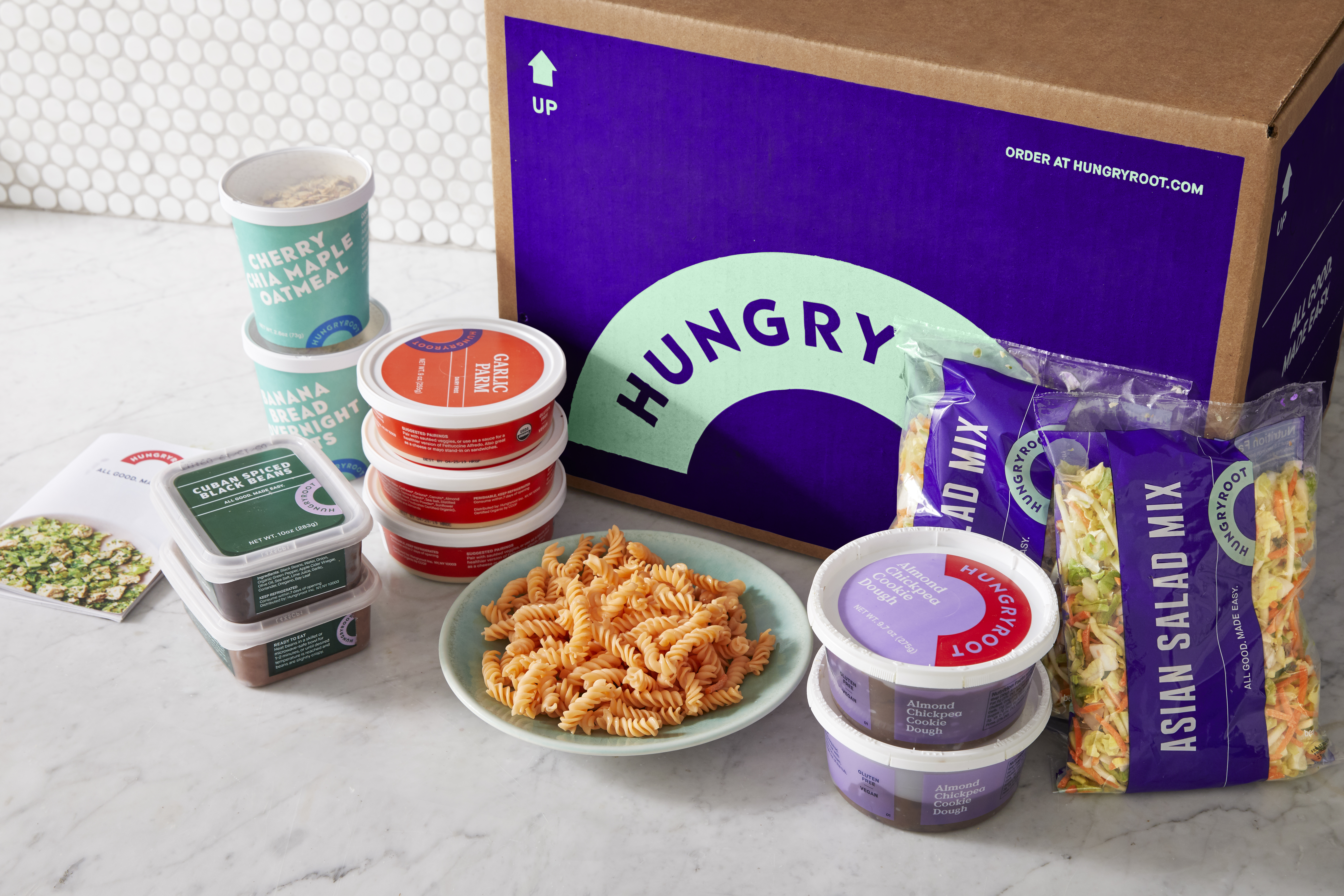 "So you have to change your order, customize, do all those things by a certain date and that used to be Friday at 5:00 PM. Then we changed it to Wednesday at 3:00 PM. It was really important that no where on the site did it still read, "Friday, 5:00 PM." Since I had tagged all of those things during the audit, three months later, when we decided to change from Friday to Wednesday, I sorted by that tag, and I had all my bases covered."
Although she considered using a spreadsheet, she found that Airtable made this process much easier. The attachment field was one of the first advantages she discovered. "I have all the screenshots I need stored, so that's super helpful," Conibear says.
Three teams, one streamlined process
Having this information on hand proved to be helpful in a number of unanticipated ways. "It was helpful in building a user journey for another big rehaul we did this Spring," Conibear tells us. "Being able to quickly see a list of all the pages that we have across our site prevented information from being overlooked–for example, it's easy to forget about the password reset page or when someone redeems a gift. These aren't actions we might be taking, as users of our own product."
Hungryroot's subscription model also means that they are always updating the meals and food items they offer, in order to provide their customers variety. This creates its own set of challenges across teams, from operations to marketing.
"Since we work with food, we store a ton of detailed information, like nutritional info or creative that goes on packages," Danielle Cohen, Digital Product Coordinator explains.
The copy and design teams can be alerted and, by working in the same base as the rest of the team, they can update other stakeholders on the status of the creative as they work on it.
"It felt like an organic transition. Why would we create another spreadsheet or a Trello when it could all live Airtable?"
Previously, this information lived in shared drives, and the process of compiling this information across teams was managed via email and Slack. It was "disjointed," as Conibear tells us. "Not everybody would be copied on all of the emails.t was just causing a lot of headaches. As we ramped up and started adding more and more products, the process broke down."
Given the number of stakeholders involved in launching a new product, working cross-functionally was a necessity. "We'd been trying to centralize our information," Conibear tells us.
Switching to Airtable "helped to streamline processes between our operations, our food safety team and our creative team," Conibear says. She was able to easily shift the existing data. "The deduping block was major when I was making the transition from the original document we had to the Airtable base, because there was some duplicates."
The process for adding new food items goes like this:
Their sourcing manager adds a potential product.
She then uploads information that the operations team would need in order to consider and approve the food, such as costing and nutritional values.
If the product is approved, it's checked off through Airtable's checkbox fields. Then a request is put in for packaging and copy to be created, also in Airtable.
In the time they've been using this base across the three teams, it's grown to include packaging, sourcing, and product information. "It felt like an organic transition," Conibear says. "Why would we create another spreadsheet or a Trello when it could all live Airtable?"
Airtable is now used throughout the organization and has become part of the daily toolkit for their graphic design and marketing team. The design and copy teams have set up a process for creative requests using a form. "Previously, the work was being managed via email, text, Slack, or just people walking over to their desks. It got to a point where it was really overwhelming, and deadlines were being missed. Airtable has really helped manage our workflows more efficiently."
In the form they created, they denote deadlines through date fields, level of priority through single select fields, an attachment field and more. "It's a design brief in a form and they check it every day to see incoming requests, prioritize and delegate accordingly," Conibear adds.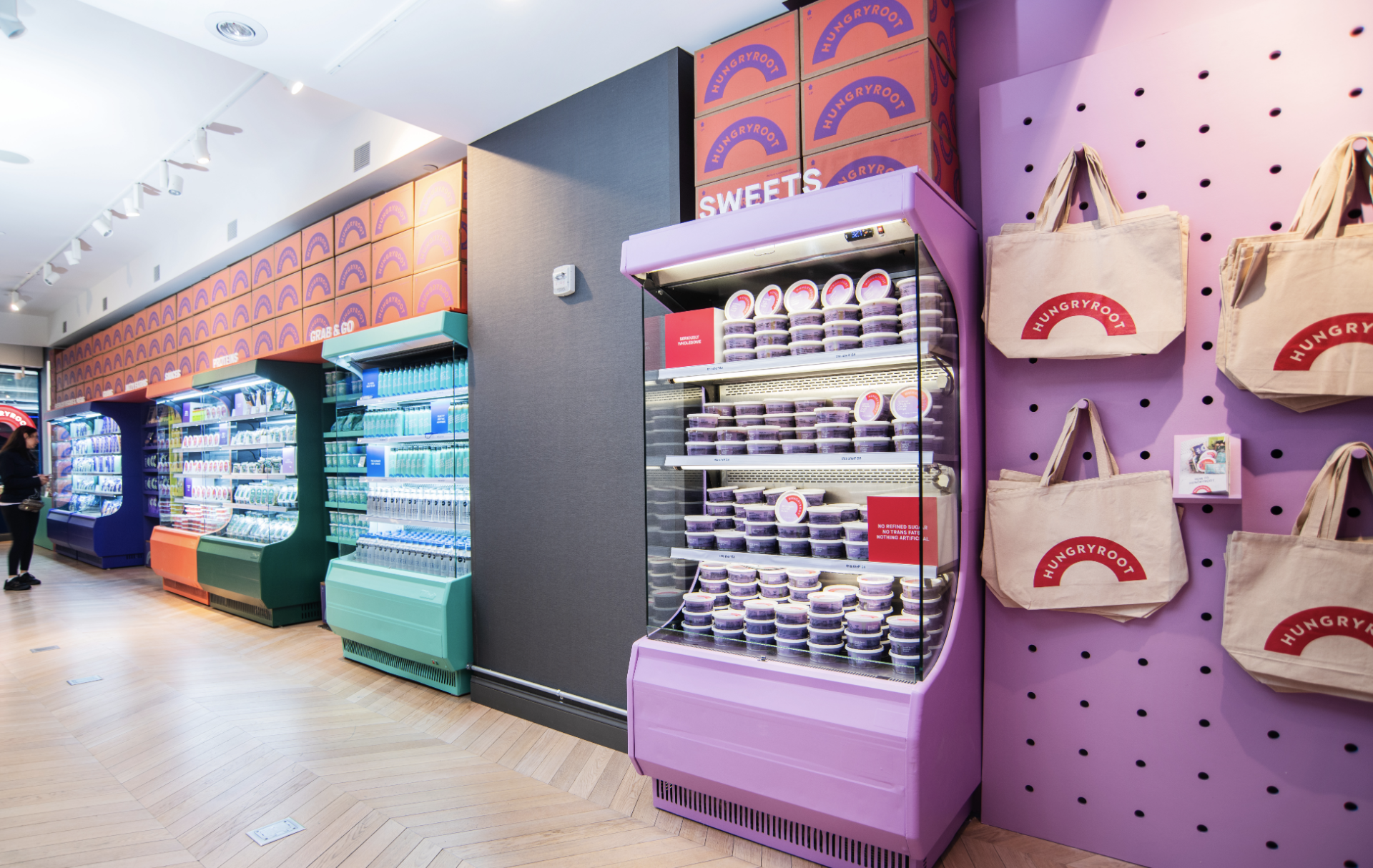 From an online presence to brick and mortar retail
"Airtable has really helped manage our workflows more efficiently...I think it's probably one of my crowning achievements."
Recently, the company experienced a new milestone: a physical pop-up in New York City's Flatiron District. The company's colorful, curated packaging and unique food choices created a new type of shopping experience for consumers, and as a part of their effort to expand their audience, the team collected contact information from visitors on-site, and added them to marketing email campaigns. "We use an Airtable form for that. We're also able to send them surveys for feedback, using Airtable for that as well," Conibear explains.
The site audit project completed a year ago, it opened up new ways for the team to keep everyone on the same page. "We now work with very streamlined processes," Conibear says. "I introduced the whole team to Airtable and I think it's probably one of my crowning achievements."
Sign up for Airtable for free