The innovative arts and entertainment group uses Airtable to power its mind-bending installations
Like many people, Emily Reynolds hasn't been allowed in her office since March 2020—with one key difference. Her office is a five-story, 90,000 square foot space in Denver where Meow Wolf, the groundbreaking arts collective, is developing its next immersive arts space—and she's the show manager in charge of making it all happen.
Reynolds comes to Meow Wolf from the world of theatrical production management, so she's used to a little chaos and uncertainty. But Meow Wolf is unlike anything else she's done before.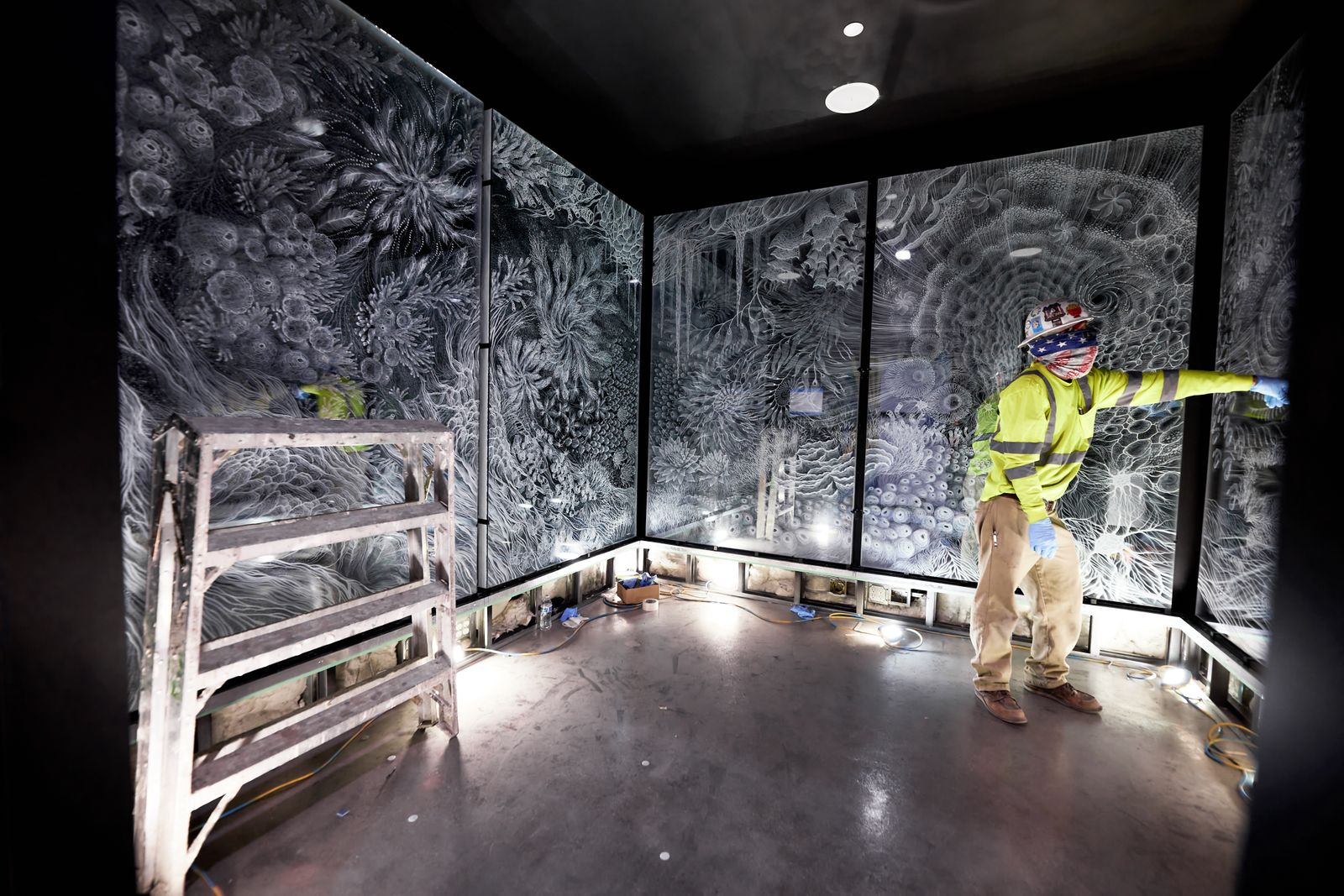 "It's a little bit themed entertainment. It's a little bit museum art. It's a little bit children's playground. It's a little bit theater," says Reynolds. "But then we have this massive amount of integrated tech...Immersive arts is not something that's like, yes, I've been in immersive arts for 30 years and I know exactly how this goes. It's an ever-evolving toddler."

To keep Meow Wolf's ambitious, rapidly changing projects on track—especially now that she's working from her spare bedroom—Reynolds and her colleagues turn to Airtable.
Connecting hundreds of thousands of objects in a single place

Meow Wolf's partnership with Airtable began with a specific challenge—their exec team needed a way to visualize and report on all of the creative work, across the organization, to their board of investors. After evaluating multiple tools, Geet Jacobs, Director of Digital Operations, recalls choosing Airtable "so we wouldn't have to build a custom tool. That would have taken about a month—and that's not building in all the data, just building the tool itself."

Before Airtable, the team needed a comprehensive view of operations across exhibitions, characters, scripts, merchandise, and more'"some way of gauging how they are connected across mediums, divisions, and formats," said Maggie Thornton, Director of Strategic Initiatives. Naturally, as an arts collective, Meow Wolf needed a visual solution. Thornton and her team captured photos of characters and exhibitions and used Airtable to share custom gallery views, helping executives, investors, and board members experience the enormity of art being created across its locations.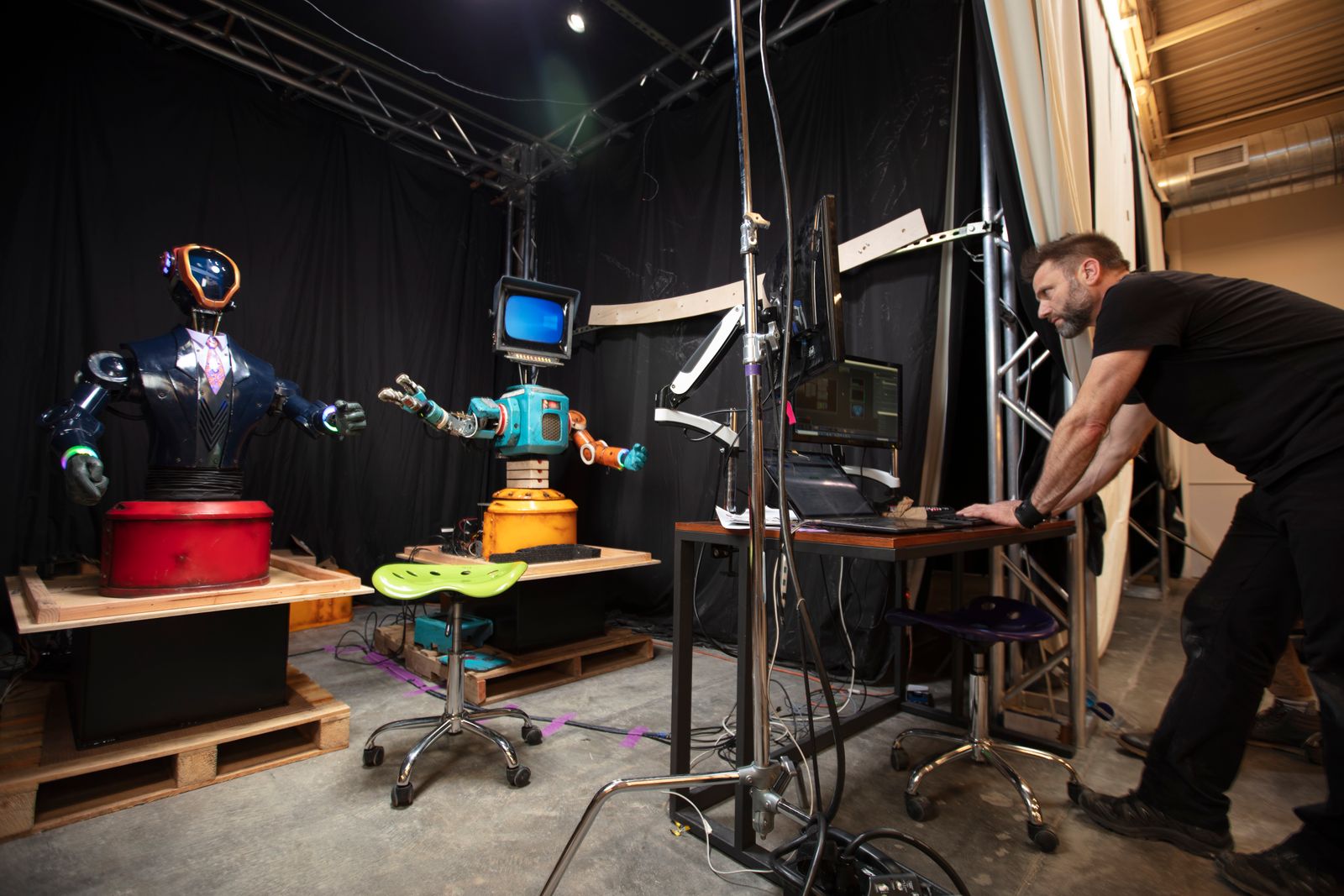 Today, everything Meow Wolf creates is tracked and connected in Airtable: the vintage cash register installation inside its mind-bending Omega Mart exhibition in Las Vegas, the character whose desk it's found on, and the fictional organization he works for. "Every story is connected to every other story, and what we do needs to gel together," Thornton added, describing Meow Wolf's use of Airtable. "All of these connections are built in."
Building applications that fit artists' unique needs

What Meow Wolf manages with Airtable is more than simple inventory. Every object reflects an artist's unique intention, often with a complex backstory. For example, at the psychedelic House of Eternal Return exhibition in Santa Fe, there are hundreds of hours of content visitors can comb through—diaries, video and audio content, pages of books on every shelf—all captured with Airtable. "I think of Airtable as a narrative canon and a preservation of artistic intent," explains Thornton.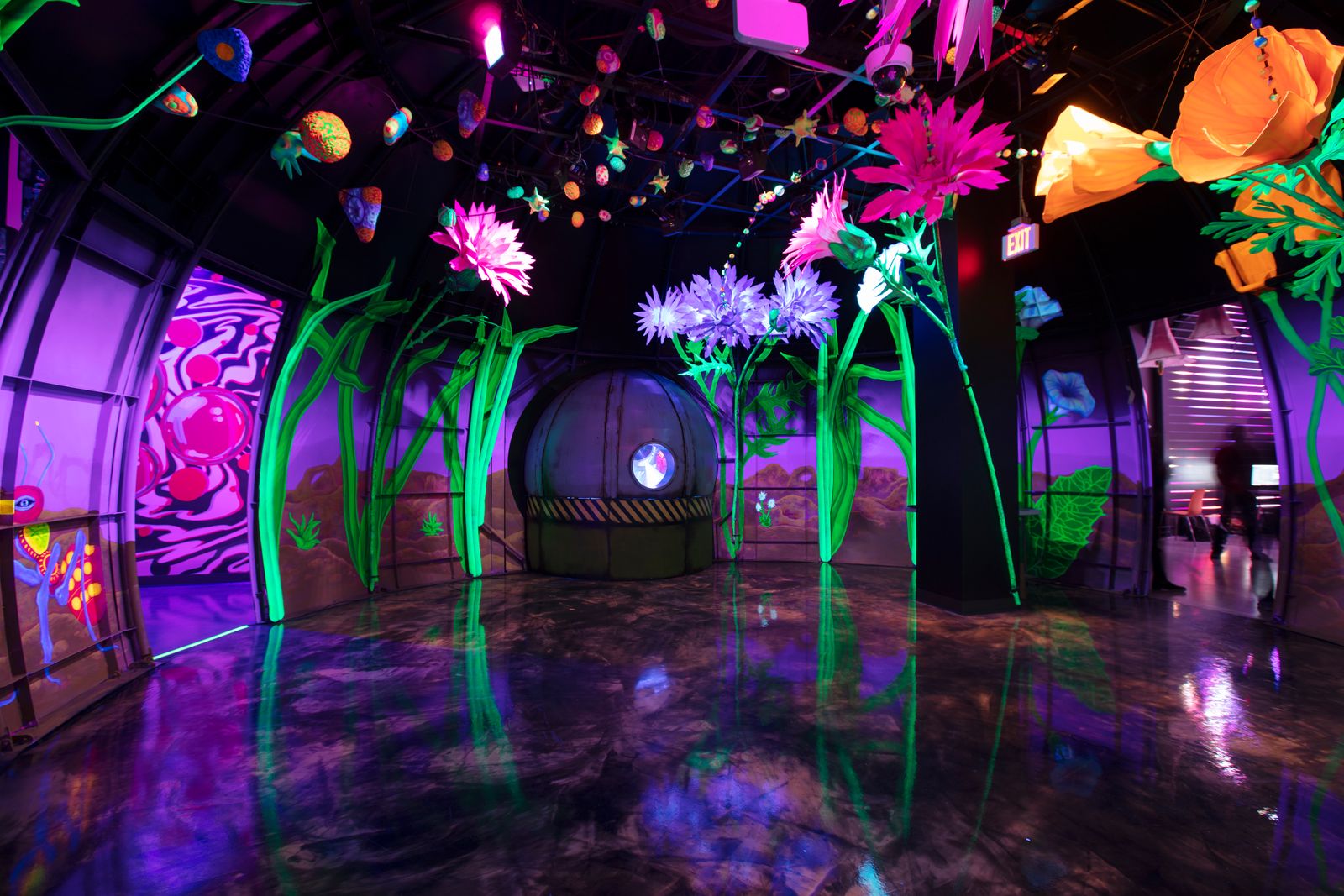 Meow Wolf's Artists Collaboration team also built a CRM to track information about their hundreds of artist partners, and to manage the process of collecting and managing proposals for exhibitions in their existing spaces. For its Las Vegas exhibition, Meow Wolf used Airtable to manage contracting over 50 artists: "That's everything from a room to a major exhibition space to a sculpture or diorama. Those are the types of opportunities we're looking for," says Jessie Kelley, a senior coordinator on the Artists Collaboration team.

With this central source of truth, the team more easily and quickly identifies partners for projects based on location, medium, and more. Using Airtable forms, the team can call in contractors as necessary to help populate lists of artists—without sharing any sensitive data.

As a show manager, Reynolds has to connect the dots between very different types of teams. "Everybody's coming at the ultimate object, or whatever is being created, from very different points of view. As a show manager, you have to pivot your perspective, and make sure you're advocating for all those teams, and ultimately brokering compromises between them all."

With Airtable's views, Reynolds is able to take customization a step further for each collaborator. "Being able to sort and filter and hide unnecessary information is such a big deal. I can have my own grid. I can do what I want, and it's not going to affect anybody else. The biggest bonus is that everyone can make their own view and have their own sandbox."

Designers and artists collaborate visually—the way they prefer—without losing the structure of the underlying data. "I work here with so many visual thinkers, and they can't work in words," says Reynolds. "They have to see it. So being able to upload photos, and have it play nicely with other tools is critical."

Providing critical visibility and keeping projects on track during the pandemic

For the Denver project, the team decided to create what's called a "show bible" with Airtable—a hyper-detailed inventory of every single object in the new location. "We track each element in every exhibit, tie it back to how it was permitted, when it's needed in the field, who's fabricating it, and who's installing it." says Reynolds.

Each of these objects needs to be kept out of harm's way. With Airtable, it's easier to facilitate repairs if something goes wrong: "Imagine if something breaks. The maintenance team can go scan the code in the asset tracking system, and it will bring them back to all the detail about the object in Airtable," explains Reynolds. "So they can really trace the breadcrumbs, without the people that built it needing to be there."

This level of visibility has been absolutely critical during the pandemic while Reynolds and other colleagues are working remotely.

"I used to be able to go walk down on the floor and see how things are progressing," says Reynolds. "So we added a production photos field to our show bible, and the production manager for each project will upload progress shots along the way so I can check in and make sure things are going okay."

As more people return to working onsite at Meow Wolf's exhibitions, the team can easily adapt the workflow they built with Airtable. Despite the challenges presented by the pandemic, Meow Wolf is on track to open their Denver and Las Vegas exhibitions in 2021.