End-to-end content production requires tightly coordinated tools and processes – which is why Speak Media turned to Airtable.
Companies want to tell their brand stories in fresh, impactful ways, and that's exactly the platform former journalist George Theohari sought to create when he co-founded Speak Media in 2011.
As the head of the company's editorial operations, it's his job to work with a diverse range of companies—from Barclays to Speedo—to help their message stand out amid the noise of advertising. His day-to-day entails managing the many different teams that work with Speak Media's clients to develop always-on editorial strategies, as well as execute multi-platform campaigns featuring original content spanning cinematography, written word, and more.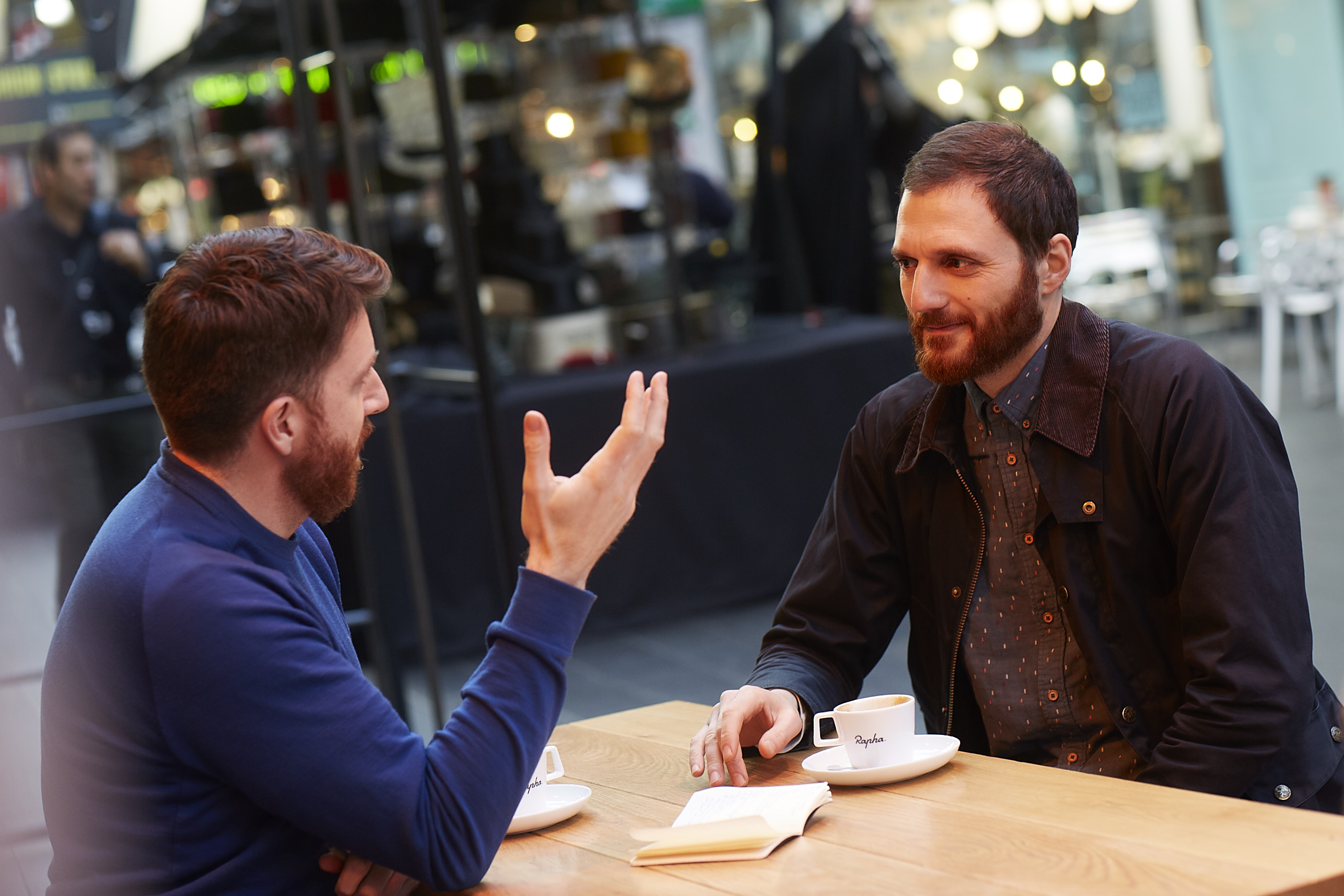 Comprehensive end-to-end content planning, production and management is a hands-on undertaking, even with two or three clients. As Speak Media grew their business and began to work with an increasing number of clients, they realized they needed a more streamlined, efficient approach.
"Creating diverse, high-quality content at speed and scale requires coordinated teams, tools, and processes, so we started to build a brand-relevant version of what my team and I had experienced in 'real' newsrooms," explains Theohari. A common issue his team encountered when onboarding new clients was the absence of a clear and consistent editorial workflow. This typically led to duplicated efforts, and hampered the fast turnaround required in an agile newsroom. They needed something to consolidate all the moving pieces of content production into a well-oiled, cohesive system.
At the start, Speak Media had taken a very manual approach to content planning and organization. "We were just using spreadsheets," says Theohari of their early tech stack. "For the editorial calendar, we tried a few different things—one was CoSchedule. Hootsuite has a certain amount of scheduling, but they're entirely social media specific, and social media channels are only one part of what we deal with."
The need for a better system became inescapable when Speak Media began working with the communications team at Barclays, helping to relay the London-headquartered bank's corporate narrative and values to a global audience.
"We were planning and producing content day in and day out, 365-days a year, to help fuel the bank's key external channels with relevant, engaging stories," he says. "It was a step up for our team and for the client in terms of scale and speed. We decided really early on – during the set-up phase – that our existing tools wouldn't really be fit for the task."
Speak Media found that switching back and forth between all their various spreadsheets and production tools increased the risk that important pieces of information – data, appointments, and requirements – could fall through the cracks.
Theohari discovered Airtable through a mutual acquaintance at a science magazine who had been using a customized base to manage their own content production process. "It's a tool that looks recognizable, but they had customized it for their own needs," says Theohari. "I realized we could do the same. I don't normally get that enthusiastic about things like software, but I understood its potential straight away."
He had a very specific vision for the first tool he wanted to create: a production tracker. Speak Media had traditionally used spreadsheets with a line for each story and a column for each stage of the production cycles to manage their output. The problem was that the team found it cumbersome to assess a project's status at a glance or to know what the week's output would be without manipulating the columns of the spreadsheet every time. Theohari worked out that Airtable's calendar views and filters would allow his team to easily organize lean project deliverables in increments.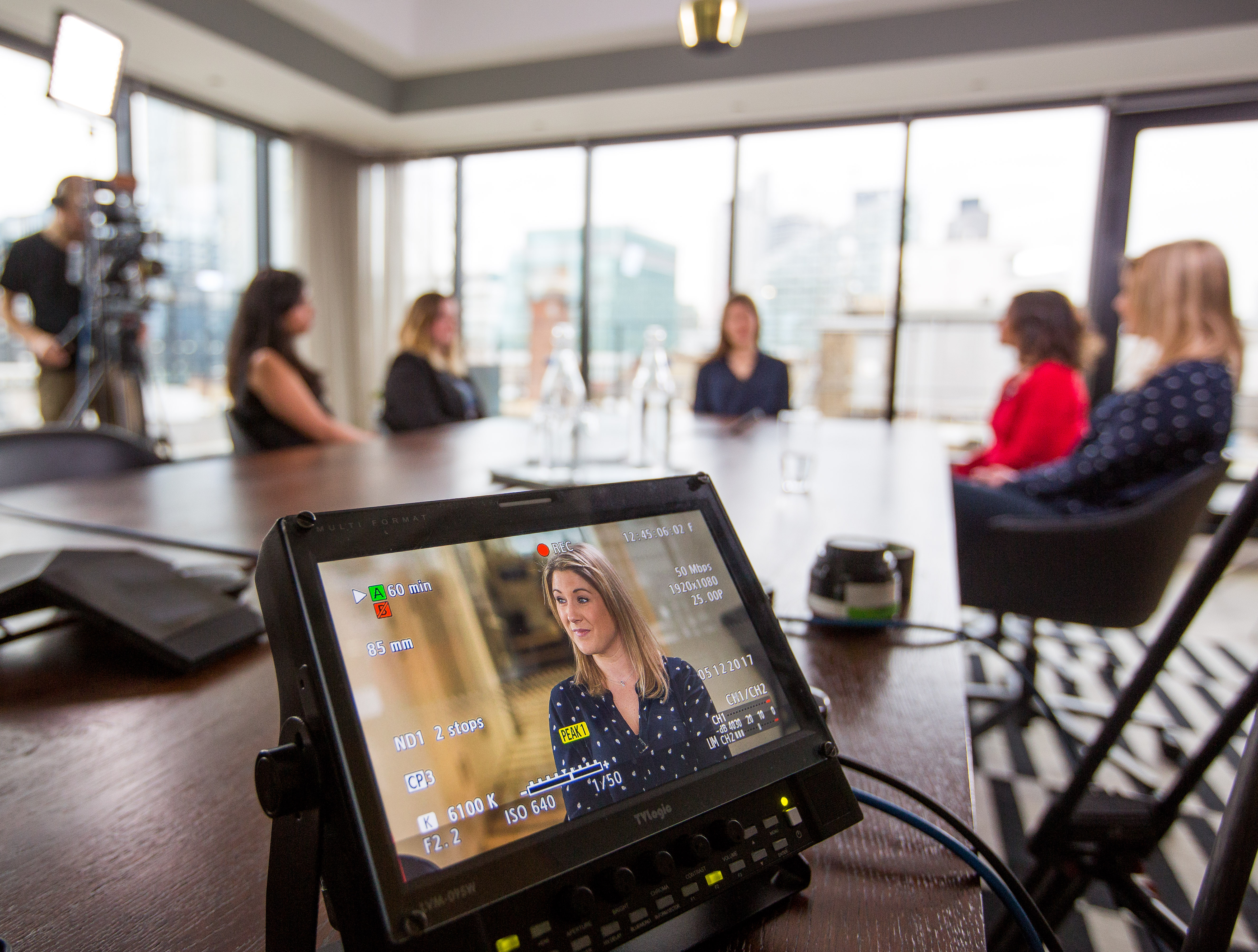 "While the main production tracker view gives us a granular, line-by-line view of each story and its status, we can still see every update and 'at-a-glance' information in the calendar view," says Theohari.
The calendar view proved popular with the Speak Media team as a way of compartmentalizing the work that needed to be done in any given week or month. It also proved a powerful way of communicating better with clients over what work was in progress for them at any given time. Instead of needing to spend their weekly editorial conferences with clients hashing out what work is in the pipeline, Airtable gives them a way to see all their projects in one place, zoom into the details of each one – and get a bigger-picture sense of the future.
"We can also filter to show the upcoming weeks. And it gives us an instant view—have we got the right number and mixture of stories in those few weeks?" says Theohari. "If the client needs to know whether a piece of content is being signed up or not, it's very obvious now. Whereas before, they might have had to drop us an email or we might have had to keep updating them. Everything we need is captured in real time."
It's made the interaction between Speak Media and their clients seamless. Theohari and his team don't have to try and explain content schedules or pull out vague spreadsheets to make their customers understand their vision. Everything they need is on one clear screen.
Airtable also helps Speak Media prevent one of the biggest dangers in any client-facing business: dropped deliverables. And Theohari notices the difference: "Nothing slips through the network in terms of a photo shoot not being arranged in time or a video not being edited in time or pre-copy not being sent off to the relevant stakeholder and being signed off in time. Every single one of those requirements per story has its own place on the tracker we've set up with Airtable."
This improved control over the Speak Media workflow has had standout results for their clients.
"It's really made a difference to the way we work as an editorial team. It's a simple way for the whole team to share and view updates, cutting down on emails and ensuring we can all focus on creating great content."
"Last year was our first full year of running this for Barclays," says Theohari. "The project as a whole has achieved really great recognition. We were nominated for multiple awards for this specific project and won a particularly prestigious one here in the UK called the Digital Impact Awards, for which Barclays won 'best corporate website'."
Tom Barber, VP of Corporate Communications at Barclays, confirms the impact that the tool has made client-side, saying, "It's really made a difference to the way we work as an editorial team. It's a simple way for the whole team to share and view updates, cutting down on emails and ensuring we can all focus on creating great content."
Theohari's pride in Speak Media's work is undeniable. "It was a massive accolade in terms of establishing a best practice for telling corporate-level stories."
Speak Media's business hasn't changed. The human effort, the work of arranging interviews and photo shoots, and the storytelling that happens in the newsroom are all consistent. What's changed is how the team organizes their work and how they get it done.
"Our newsroom approach to brand communications hasn't changed in the before and after," he says. "What Airtable has done is remove a lot of the admin required in the coordination of our planning and production – allowing my teams to focus their efforts on what's most important – surfacing and telling the stories that matter for brands and their audiences."
Learn more about Content Works, powered by Speak Media.
Sign up for Airtable for free