European Airtable fans discussed new ways of working at a kickoff gathering for Airtable in London.
At first, Airtable was simply a way for Anne Marie Bruntse to track her to-do list. Now as a Senior Production Consultant at Imperial College London, she's been charged with guiding operations and workflow for her entire department.
"I carved out a role for myself, and Airtable has helped me do that," she says.
Bruntse was one of three panelists to speak at Airtable's June customer event in London, the first gathering since the company opened a London office, its first international headquarters expansion.
Some 70 Airtable fans gathered to share tips, talk operations, and hear about the future of Airtable from company leaders.
From Post-its to smooth project management
When Bruntse joined Imperial College London as a video editor in 2019, her group focused on all things digital. Behind the scenes, their project management system was a bit—well, analog.
Alongside Excel spreadsheets, the team was using Post-it notes to track deadlines and progress.
They knew there must be a better way. The group began setting priorities and ticking off to-dos in an Airtable base. Over time, they built a status tracker for the entire team.
Now, the Digital Media Lab, a flexible, in-house media production unit for Imperial College London, uses Airtable for a wide range of use cases: tracking and reviewing learning media assets (ranging from lecture videos to documentaries to Extended Reality experiences); gathering key data on their activities; monitoring budgets, and more.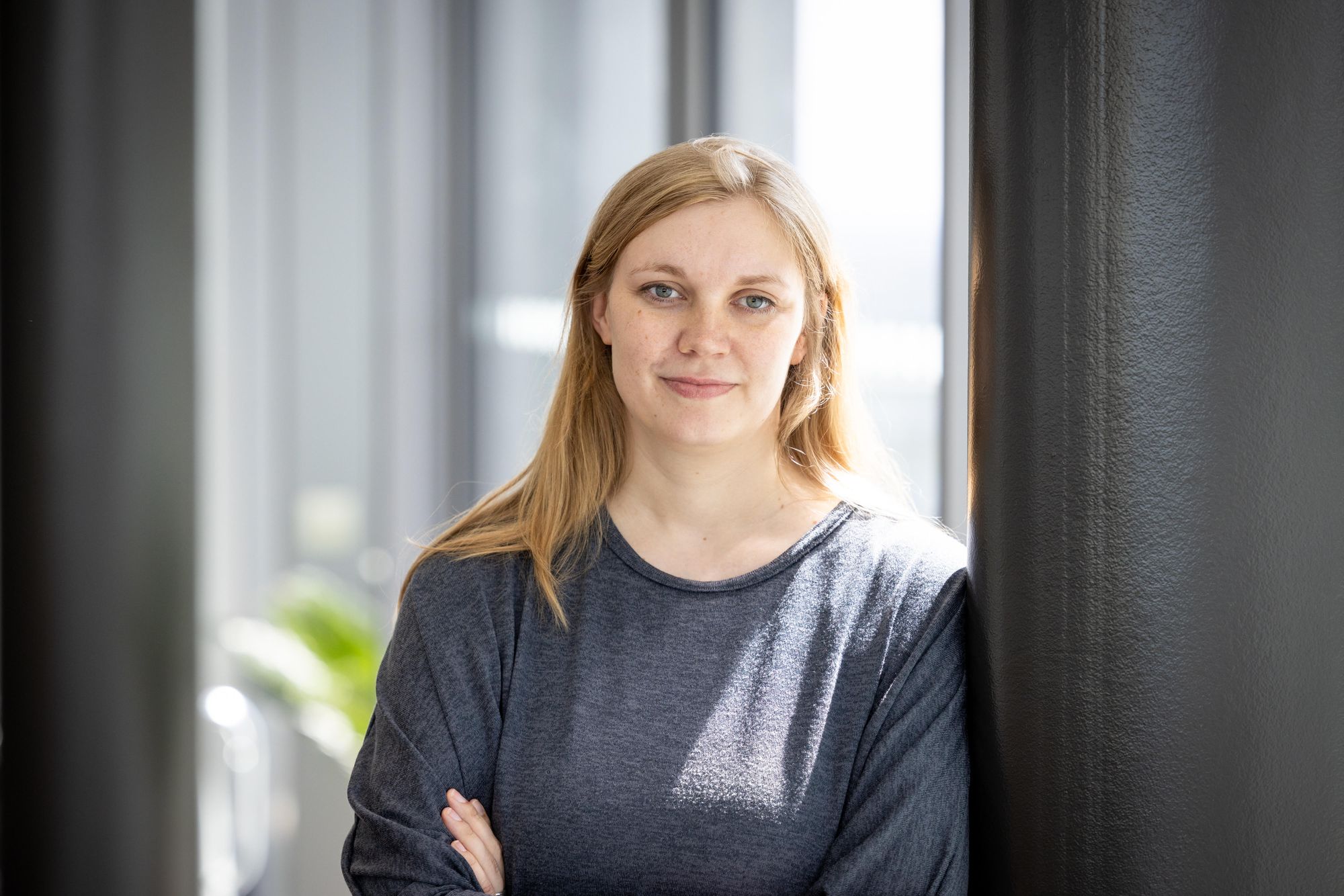 Bruntse views graphic assets in an Airtable gallery view and built a deployment timeline and a scheduling table to monitor how teammates are spending their time.The pipeline base schema below shows links between fields in her various tables.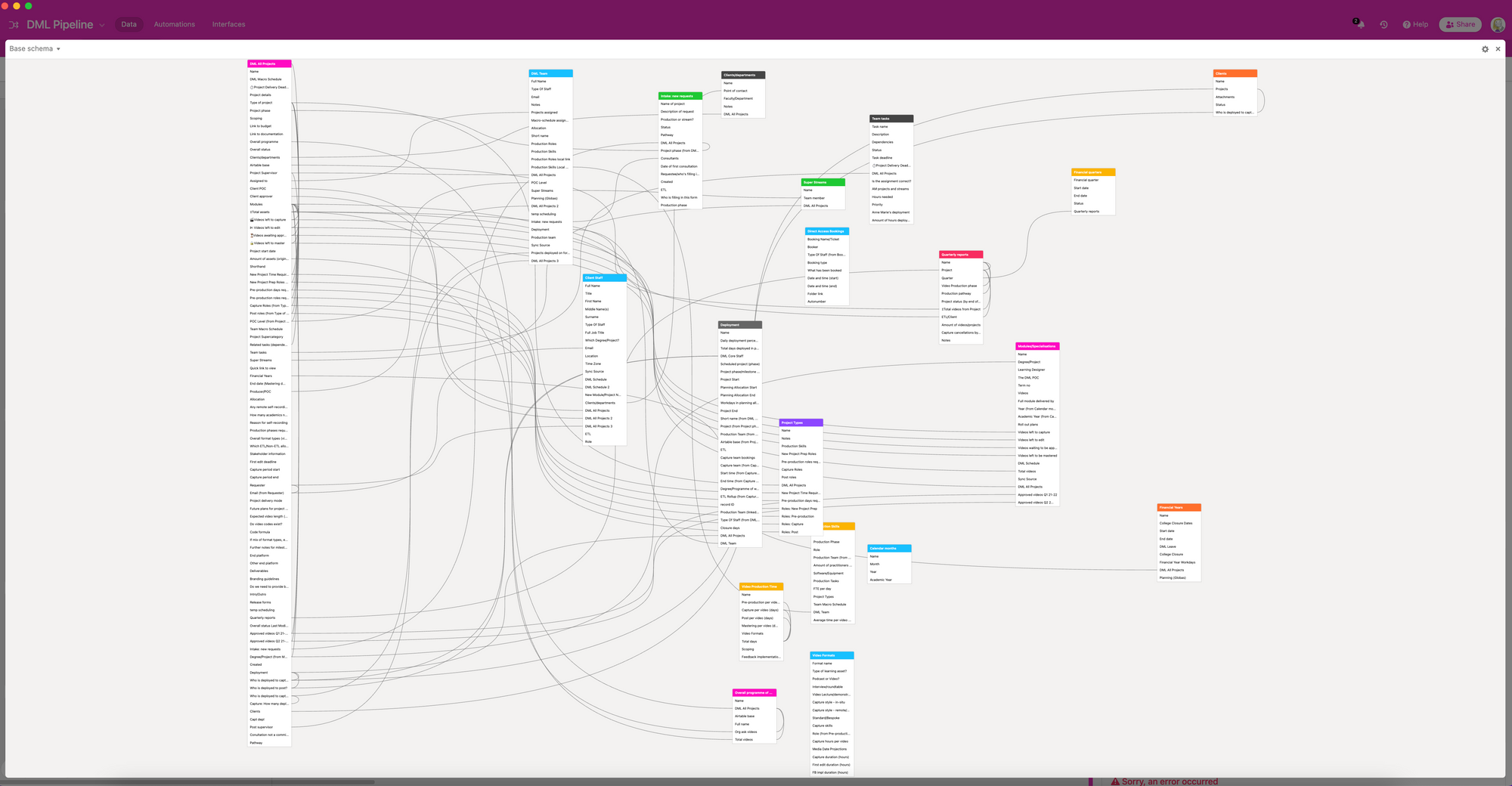 Airtable as journey, not destination
Other customer panelists at the London event shared anecdotes from their Airtable journeys.
Paul Hart at grocery delivery startup Gorillas detailed his efforts to bring an Airtable-based IT strategy to his fast-growing company after implementing it at a larger enterprise.
"At work, it's definitely part of the company language for us," he says.
Bruntse says Airtable has helped her team at Imperial College share knowledge and tighten up production processes, saving them the work of two to three people. In other words, it's a long way from Post-it notes.
"We've been able to be very structured and organized," she says. "Airtable has so much functionality that I can build systems for our challenges and design them in the best way for our team."
Learn more about hot topics in the Airtable Community here, or get new ideas for projects from Airtable Universe. Check out the bases our users are most proud of building here.