Congratulations to the ten winners of our very first Airtable Blocks Contest.
A few weeks ago, we launched our very first Blocks Contest to celebrate the developer preview of Custom Blocks! With $100,000 in prizes across three categories—blocks for business teams, blocks for education and non-profit, and wildcard—we anticipated a proliferation of creative blocks.  Over the years, the Airtable community has shown us time and again their ability to exceed any ideas we might have for what they'd build. And indeed, this was no exception.
Custom Blocks gives our customers the ability to create and deploy their own custom front-end applications on top of Airtable. This dramatically extends and deepens the value of use cases that can be solved with our platform. With Custom Blocks, development teams spend less time dealing with database setup, authentication, real-time CRUD interfaces, and collaboration and spend more time building unique functionality that fits their needs.
That power is reflected in the over 100 incredible entries we received for the contest: from deep vertical-specific applications to flexible utilities any team can leverage, our entrants explored a wide range of possibilities in just a few short weeks.
While that made choosing winners extra hard for our judges, we've never been more excited about Custom Blocks and the incredible things that the community will build with the platform as it continues to evolve. Moreover, all of the block submissions are open source. We'll be featuring many of the standout submissions in the Airtable blocks gallery for the community to remix in the coming weeks.
Without further ado, allow us to introduce the winners for each category!
Best Block Winner

Developer: Amr E
What it does: Easily add annotations to images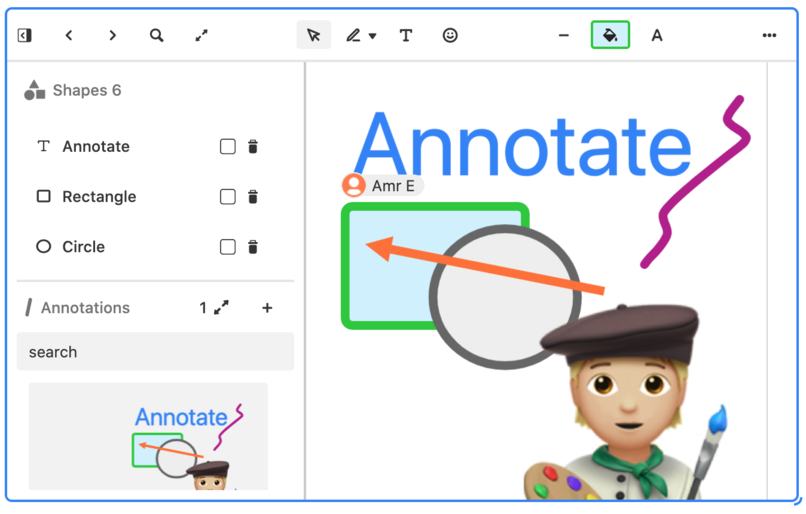 From the developer: "It allows you to easily add annotations to images, which unlocks a new aspect of Airtable that has never been possible before. Hopefully, it will make communication better between designers and everyone."
This block also was a winner in the Blocks for Business Teams category.
Blocks for Business Teams Winners

Developer: Carlton Keedy
What it does: KnowledgeBlock turns Airtable into your team's simple but powerful knowledge base.
From the developer: "I realized that Airtable's custom blocks could be the perfect platform for my very own app — one that combines the best aspects of many other knowledge management apps. KnowledgeBlock makes it easy to share your team's knowledge and keep it up-to-date as your projects evolve. You can review your team's collective knowledge, add to it, flag outdated content, ask questions, and answer others' questions."


Developer: Nicolas Grenié
What it does: Shipping block helps small businesses track and create shipping labels for their orders directly in Airtable.
From the developer: "People have been really creative with Airtable, and many have used it as a backend for their e-commerce shops. They can track clients and orders, but I feel it was missing the perfect tool to manage shipping. I wanted to build a block that could be used by many people in the team, in the warehouse or in the customer service team answering questions regarding their orders."

Developer: Kamille Parks
What it does: This custom block allows users to schedule events, reservations, or appointments without double-booking any of the selected records in a simple, easy-to-use calendar interface!
From the developer: "Scheduler allows users to select one or more records in a grid view, and then displays all of the related "schedule" records on a calendar interface. Users are then able to click and drag dates on the calendar to select a start and end time, but only if that day/time slot is unoccupied by an existing record. Once dates are selected, a new scheduled record is added to the calendar and is opened in Airtable's expanded record modal to allow users to quickly fill in the remaining fields...When building the block, I had in mind anyone who rents out equipment, who hosts events, or who has frequent meetings. Anyone who regularly needs to schedule appointments, reserve an item, or check availability will find use with this block."

Human Intelligence Block (HIB)
Developer: Tommy Chan
What it does: Send jobs to Amazon Mechanical Turk, directly within Airtable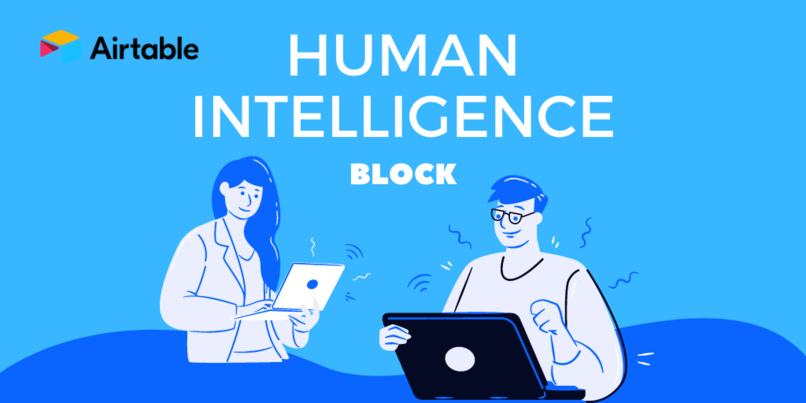 From the developer: "As a small startup and an indie game developer, we try to be scrappy with our resources. We launched a game and have users from every country around the world, which necessitates translations of our app in the most popular languages. However, we cannot hire individual translators to translate every time we have an update and we rely on third party contractors on human intelligence marketplaces...With the Human Intelligence Remote Block, now we can have the translations automatically completed without any manual intervention on our part, leading to a more efficient and effective process with much reduced error. We have extended the block to allow for any type of task to be uploaded to Amazon and integrated with Airtable."

Special runner up: Post to WordPress
Developer: Kuovonne V
What it does: Publish your Airtable content to a WordPress website without ever leaving Airtable.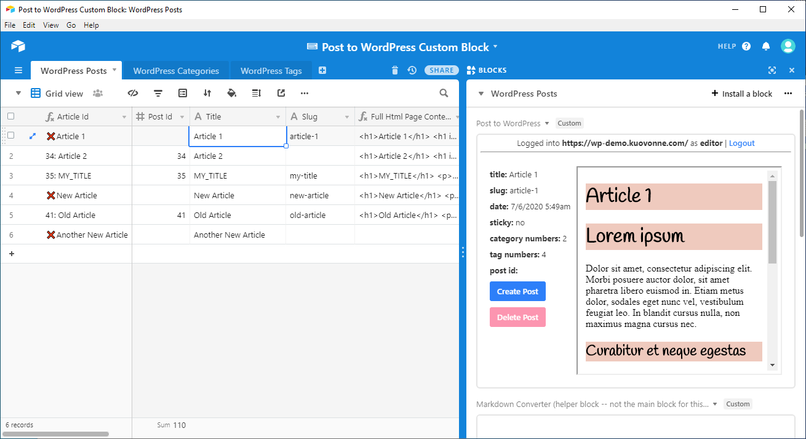 From the developer: "This block is part of a larger project of using Airtable to tame a sprawling amount of content published in a blog over the course of several years...This block reduces that final gap of publishing content from Airtable to a couple of button clicks. I can now preview my post as I draft changes, then view those changes on my website in a matter of seconds."
Blocks for Education or Nonprofit

Developer: Gustavo Zomer
What it does: A learning management system (LMS) powered by Airtable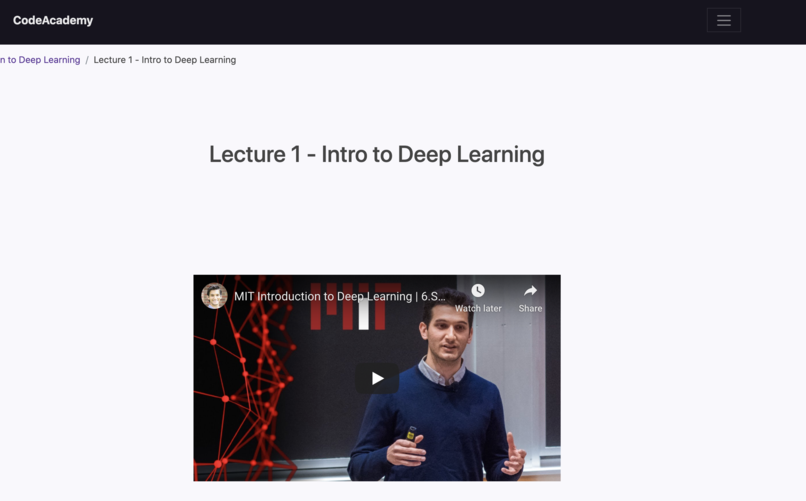 From the developer: "It allows schools and training courses to easily create and publish online courses. Students can watch videos, read materials and submit assignments. And the best part: all data is stored in Airtable, which can be easily customised for each school-specific demand."

Developer: Patrick Sier
What it does: VLOOKUP-style matching to reduce manual data entry requirements for nonprofits (or anyone else!)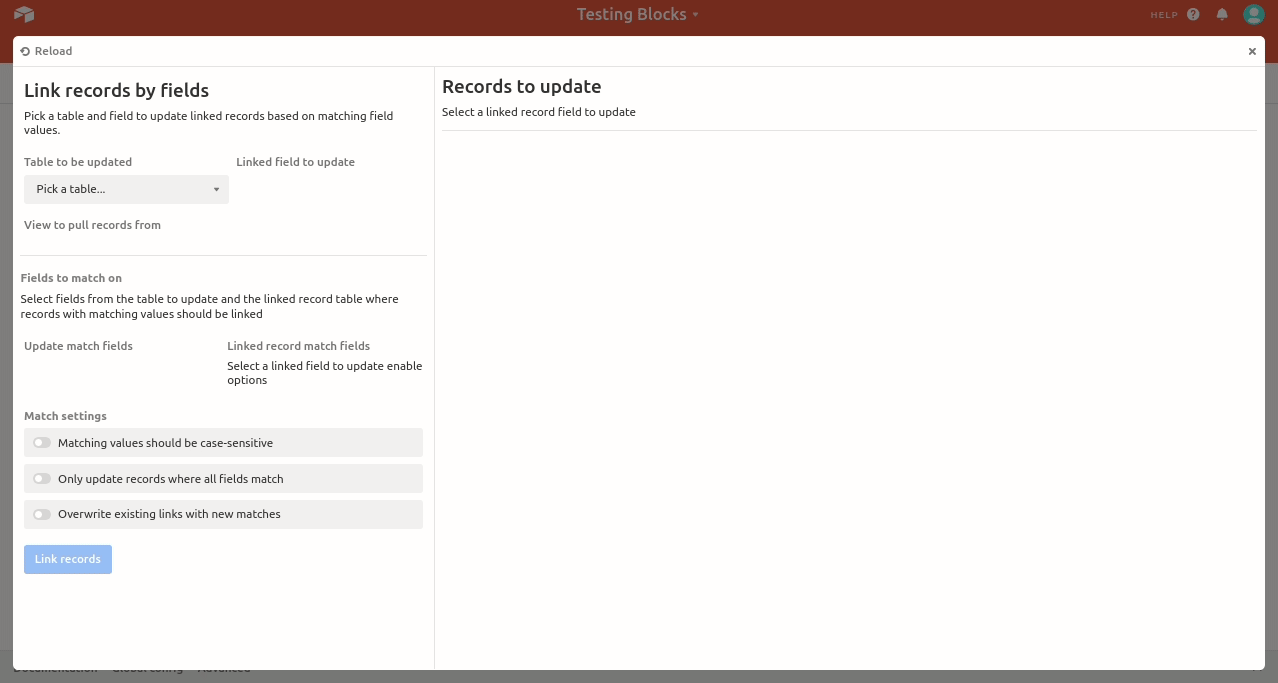 From the developer: "This custom block streamlines linking records in bulk using VLOOKUP-style matching on fields. Users can open the wizard-style block, select the table they'd like to update, the linked records they want to fill in, and the fields that should match to link records in bulk...My goal with this block is to make this kind of record linkage easy for smaller organizations that may not have development capacity. Organizations can link volunteer sign-ups to volunteer records by email, and then volunteer records to donations to have a better sense of overall engagement without needing to put staff time into data entry that would be better spent on programs."
Wildcard Blocks

Developer: Ace Thompson
What it does: Analyze and visualize your Airtable data using python scripts that run in your browser.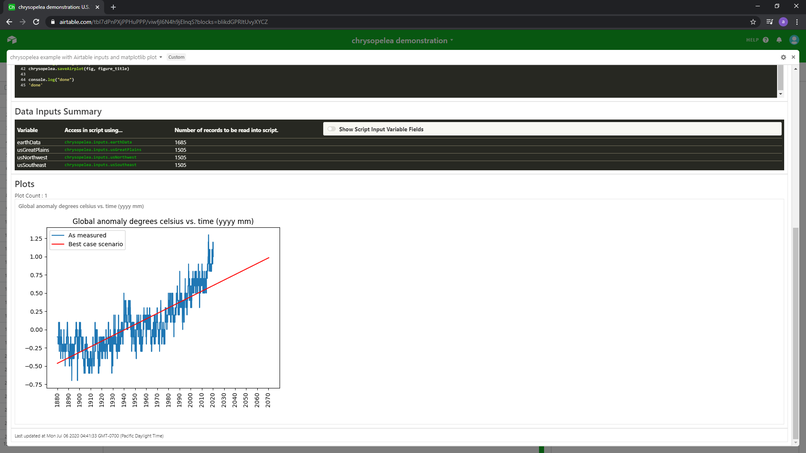 From the developer: "Airtable is an unparalleled tool for managing data. Pyodide/python/numpy/matplotlib is an unparalleled tool for analyzing and visualizing data. The Chrysopelea (flying snakes!) block puts these things together, enabling any user to write scripts for analyzing and visualizing Airtable data using python/numpy/matplotlib."
Developer: Ronen Babayoff
What it does: Create fields with pre-populated options, including localizable country or month, weekday, or year within a given date range.
From the developer: "This anticipated user value is: 1. Time saving 2. Prevention of human errors 3. Creation of options in languages the user is not familiar with with confidence."
Congratulations to all the winners, and thanks to everyone who participated - we're inspired by what you've built, and can't wait to see what you make next.

Want to try building a block yourself? Check out our developer site and sign up for the custom blocks beta today. To stay up-to-date on our platform as it evolves, sign up for our developer newsletter.