Lessons from entrepreneurs on why a nimble customer relationship management system helps you get ahead.

When technology sits at the heart of a fast-growing company, sometimes simpler is better.
The 'Halo' effect
That proved true for Kenan Saleh, who built his company, Halo Cars, with a no-frills Airtable CRM and then sold the company to Lyft a year later.
Saleh and two co-founders believed outdoor advertising could be just as targeted as online advertising. So they began testing that theory. They installed five ad screens on top of ride-share vehicles in Philadelphia in 2018 and used Airtable to manage driver onboarding and inventory.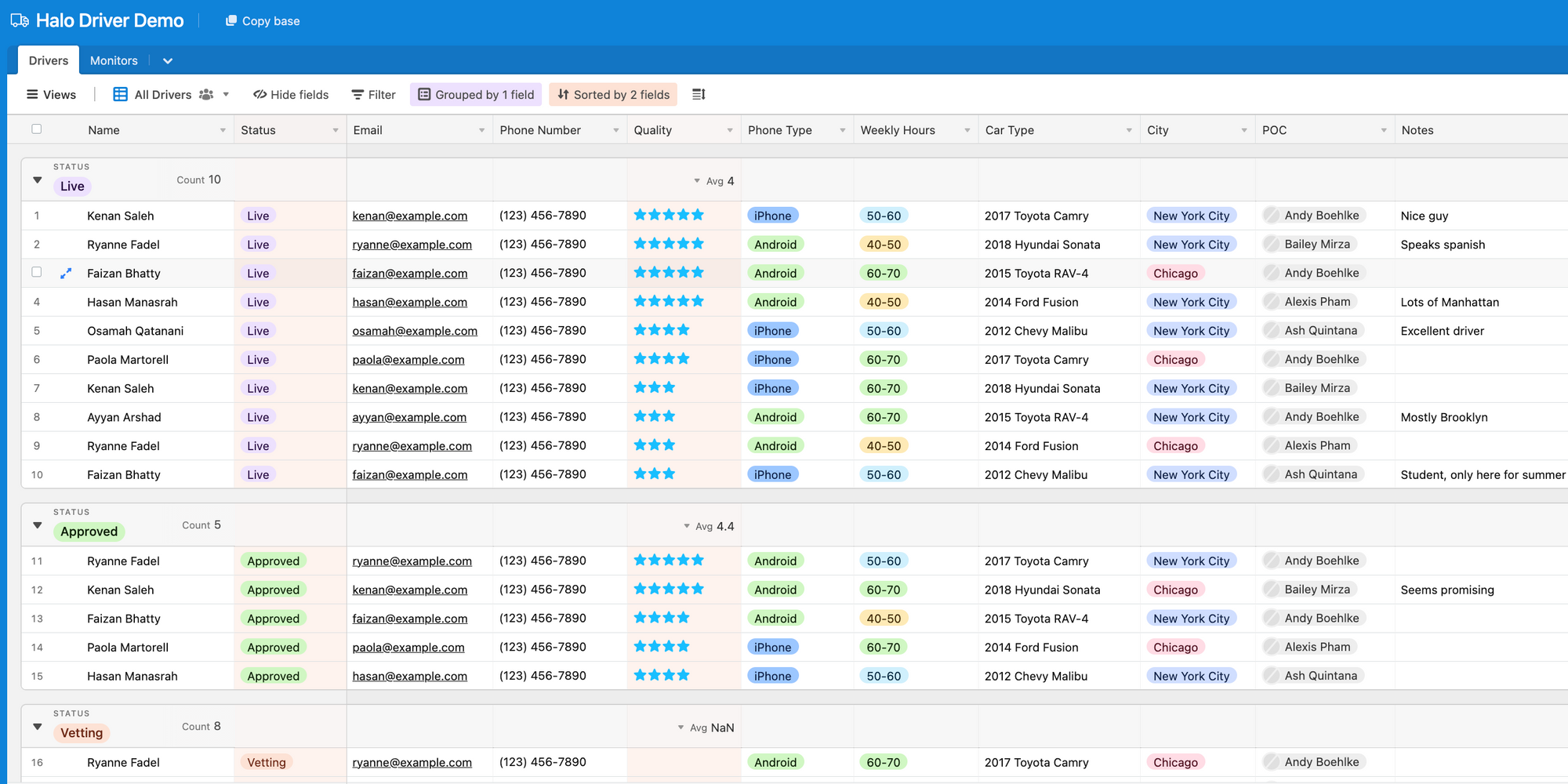 As Halo expanded to more cities, the founders built a few additional automations, using Zapier to streamline processes like driver referrals and hiring. But the founders never outgrew their Airtable CRM, which they still use.
"A lot of CRMs are fully equipped but don't handle simple use cases," says Saleh. "Airtable is just extremely extendable."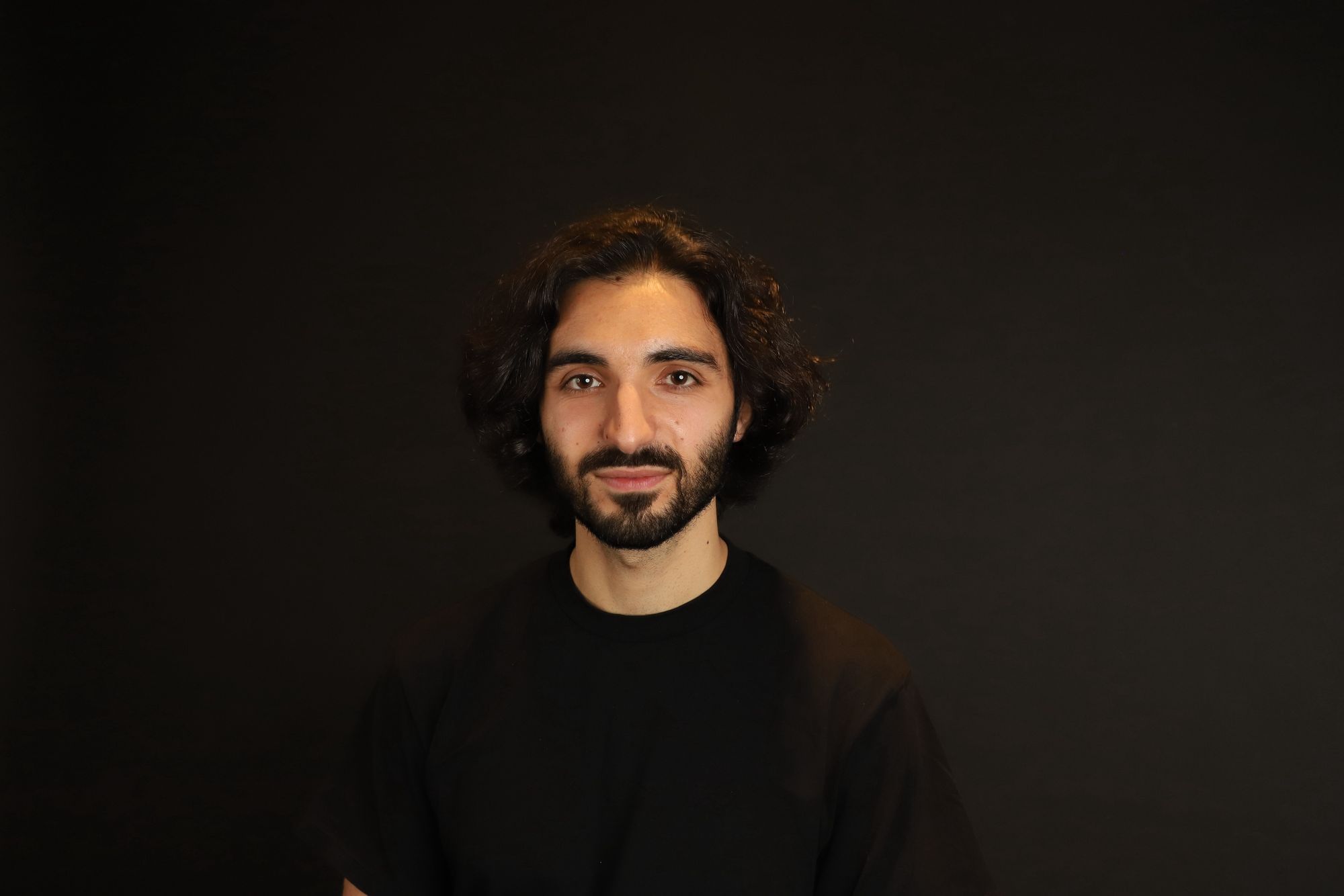 What is a CRM?
CRM stands for "customer relationship management," and the phrase usually refers to any software or system that helps a business interact with customers. But since the concept took off back in the 1970s, the CRM's definition has radically shifted. Salesforce may now be the most high-profile CRM, but even their uses for a CRM have stretched well beyond sales.
Where the CRM was once a central place to stash and manage customer data, it's now a system for managing data in all corners of a business. Today's CRMs hold information about vendors, partners, outside collaborators, and even internal teams.
The "relationship" side of the CRM is changing, too. At the start, the relationship in question was between a company and its customers (or potential customers). When was the last time salesperson X got in touch with customer Y? A record of that interaction would be stored in the CRM.
→ Check out Airtable's CRM templates
Now, a CRM tracks the relationships between a huge range of business entities, from customer service agents and their callers to HR staff and potential new hires. Any team that needs a record of interactions with another group can create it using a CRM.
For example, in the early days of Halo Cars, the founders used Airtable as a CRM to handle data and relationships between the startup and drivers. Drivers weren't the end customers (major advertisers were), but drivers were the young company's first important business partners.  
Niche CRMs: fancy, but inflexible
Alex Lockey launched his education recruiting firm Bolt Jobs six years ago and scaled up, adding new employees each year. He ran Bolt on a specialized CRM for staffing companies, Vincere, but quickly started looking for replacements.  
Vincere was expensive, required a two-year contract, and the interface seemed excessive. The dashboards had many fields his staff of six didn't need. It also didn't have an open API, and Lockey—a former engineer—found it difficult to build integrations.
By 2020, COVID-19 had complicated the recruiting business. Lockey ditched his office space, said farewell to pared staff, and took the unfortunate turn as a chance to reassess.
Rebuilding the stack (with a stack of resumes)
Traditional recruiters tend to shy away from new technology, since they deal with so much sensitive information. Résumé, headshots, salary histories. It's a dangerous pile of personal information in every staffing agency hard drive.
But Lockey is a serial entrepreneur, not a lifelong recruiter. After a MakerPad class in low-code developlment basics, he overhauled his agency's CRM and rebuilt it with Airtable, starting on the sales side.
"I loved how configurable Airtable is," Lockey says. "It was easy to move data in and out."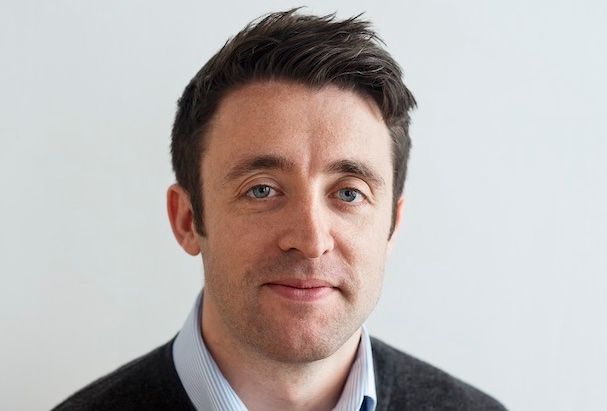 He began marshaling data in a variety of ways. Starting with a simple Airtable template, he automated the send-out of Bolt's social media posts. He built a series of automations that helped him manage invoices.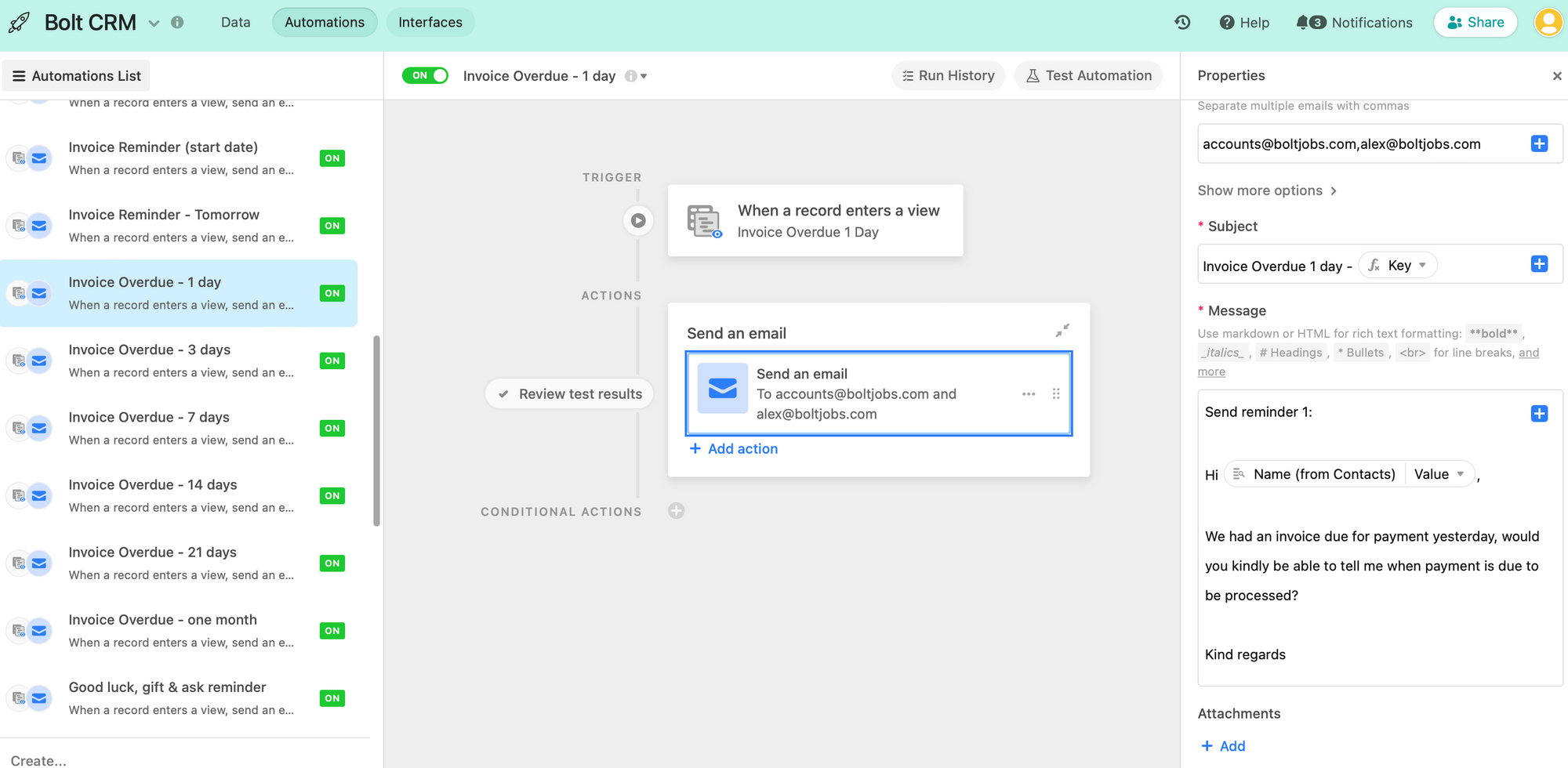 Earlier this year, he launched a weekly newsletter anchored by Bolt's job listings. After just three months, the newsletter had 3,500 subscribers.
Lockey's hunch is that his core audience—academic job seekers—have expertise to offer in the form of courses and curricula, but may not have the right venue to monetize them. He's working on adding a component to his current website to solve that problem.
"I've definitely discovered more of my true calling in the past year," Lockey says. "I'm relentlessly building stuff."
Base with a bird's-eye view
When London venture capitalist Amory Poulden considered CRMs, it was Airtable's views that drew him in.
"We needed a Kanban view of how deals progress through our pipeline," says Poulden, who started his firm D2 nine months ago with two partners. "Everyone needed to be aware of the stage of every deal. We needed a single source of truth."
He knew Airtable had worked for other VCs, including Ryan Hoover, who runs the investment group Weekend Fund and is founder of the tech website ProductHunt.
Like other entrepreneurs, Poulden knew his firm's CRM didn't need too many bells and whistles. D2's founders are low-code advocates and can build functionality into their Airtable system as needed.
Poulden and team began by creating a dealflow CRM, then added a new table to show which deals they lead, as opposed to those they co-invest in. They use an Airtable form in their website that lets startups seeking funding upload a pitch deck directly into D2's Airtable base. Eventually, they'll use data in the Airtable base to analyze which types of deals are most profitable for the firm.
Using valuation data, they can also reassess which lucrative opportunities they may have overlooked. Though they haven't analyzed the data yet, D2 is using Airtable to track the deals it didn't fund, filtering for each startup's team type, market size, and business model. Poulden believes this will reveal his firm's blind spots and unconscious biases.
So far using Airtable, D2 has logged 1,000 deals.
"We're operating like a startup," he says. "It's perfect for what we do."
To see how Airtable can help you set up your CRM, check out our templates for sales, fundraising, customer development, and more.